Pancake Day, we see you.
---
Who else has been eagerly awaiting the arrival of Pancake Day this year? Well, every year really…
These delicious chocolate chip & cacao pancakes from Steph Elswood are an easy win for the big day — and they're actually completely vegan-friendly too.
All you need is a handful of ingredients we're sure you probably already have in your cupboard and a scoop of our incredible Organic Cacao Powder, which is a great natural source of fibre, protein and minerals. Oh, and it has an amazing rich taste too.
Who's ready to get flippin'?
Serves 2
Ingredients
2 tsp. vegetable oil
150ml oat milk
120g self-raising flour
¼ tsp. salt
½ tsp. baking powder
60g chocolate chips
1 scoop Organic Cacao Powder
Optional toppings: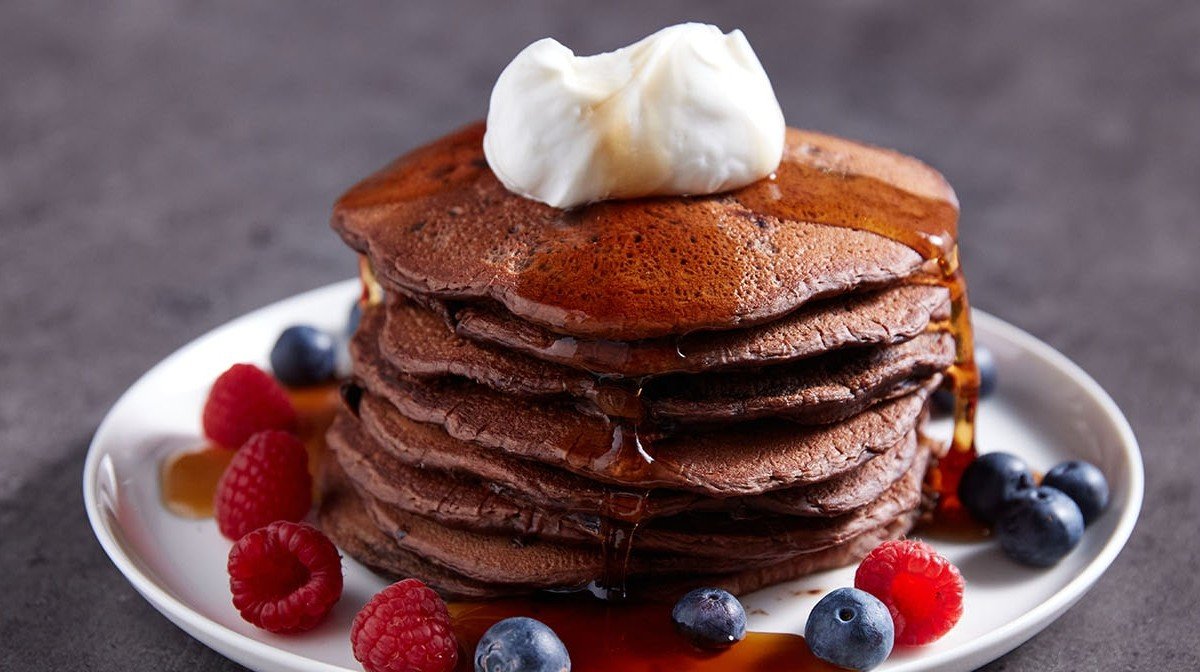 Method
First, mash the banana in a bowl until smooth.
Then add the vegetable oil and oat milk. Sift in the flour, salt, and baking powder and stir until you have a smooth batter.
Pour in the chocolate chips and then add a scoop of Organic Cacao Powder. Mix everything well to properly combine.
Spoon a ladle of the mixture into a hot frying pan and cook for around 2 minutes until flipping and cooking on the other side. Repeat until all the batter is used up.
Top your stack with berries, a dollop of coconut yoghurt, and plenty of Sugar-Free Syrup.