Protein Crispy Bars
I don't know about everyone else, but there always seems to be that one family member known as a "feeder". No matter what you say or how strict your diet is they always manage to worm their way around it by stuffing a sugary treat into your mouth.
For me, it's definitely my grandparents. No matter what time of the year visiting always means being faced with the simple, yet delicious chocolate crispy cakes… well, with this protein crispy cake recipe you can munch away without the feeling the guilt of a sugar set back!
Ingredients
These treats are super simple to make and require no baking and hardly anytime. By using Myprotein protein crispies these crispy bars are not like the normal sugar filled sins, packed with our very favourite macro… yep you guessed it, Protein! So here's what you'll need:
25g of puffed wheat
50g of Myprotein protein crispies
2 scoops of chocolate Myprotein impact whey
50g of Myprotein peanut butter
20g of Quark
20ml of milk
2 tbsp of honey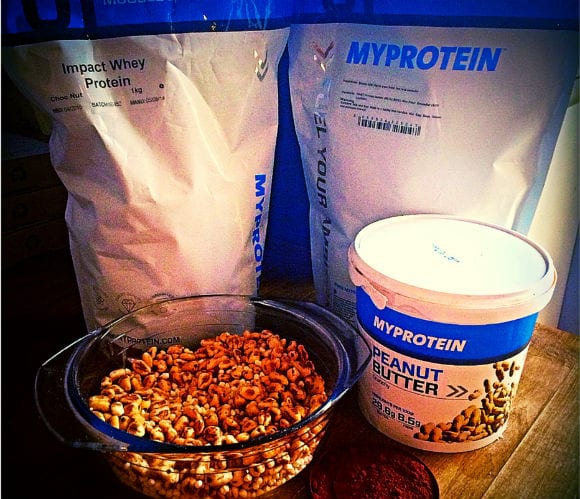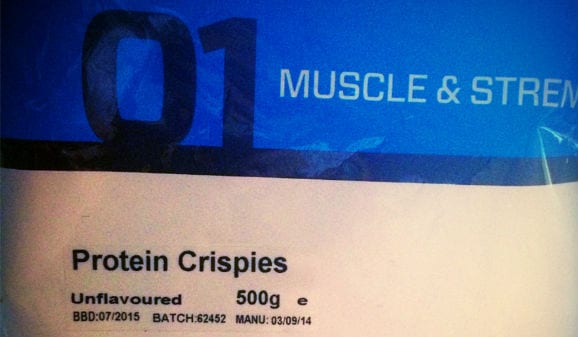 Preparation
Step One
Line a baking square deep baking tray with some grease proof baking paper.
In a bowl mix and combine your dry ingredients, puffed wheat, chocolate Myprotein impact whey protein and protein crispies.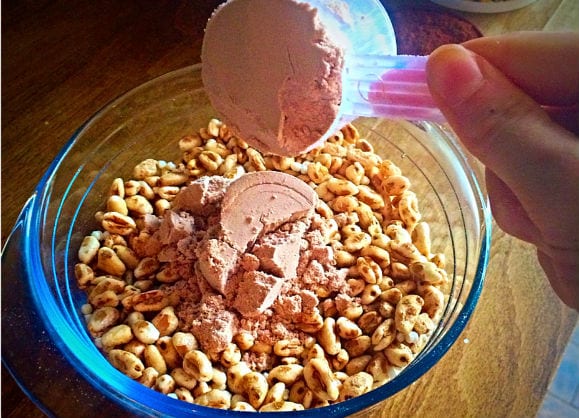 Step 2
To your dried ingredients add your honey, milk, and peanut butter.
Mix these ingredients in well, this may take a little bit of graft, and mashing with the back of your spoon to get all the peanut butter mixed in.
Step 3
Once you've mixed in all these ingredients add your quark and mix well. The crispy mix shouldn't be runny, it should look glued together and relatively sticky.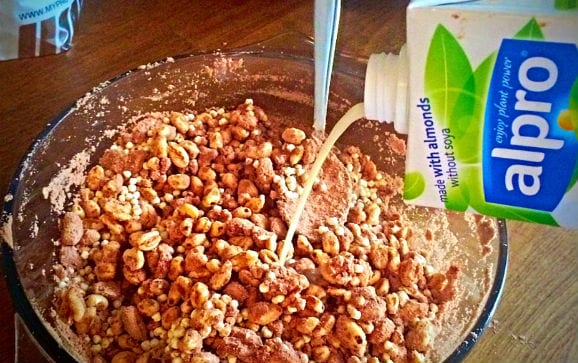 Put your mix into your baking tray and using the back of a spoon or fork press down the mix with force until flat.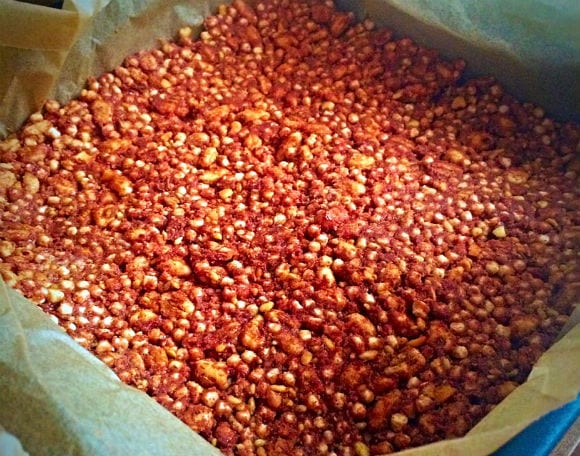 Step 4
Place your tray in the freezer for ten minutes.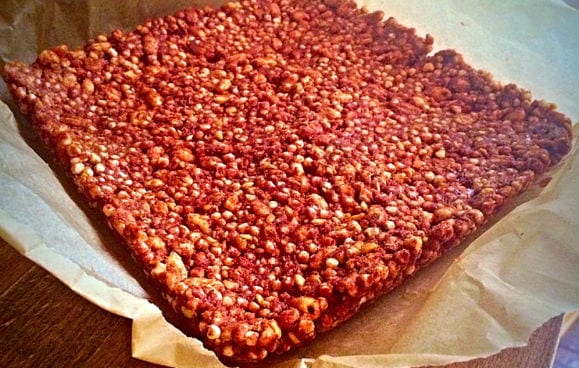 Remove and cut into bars! I cut the mix into 8 bars, but for little snacks you can cut into smaller squares (16 squares). Keep these tasty treats boxed in the fridge.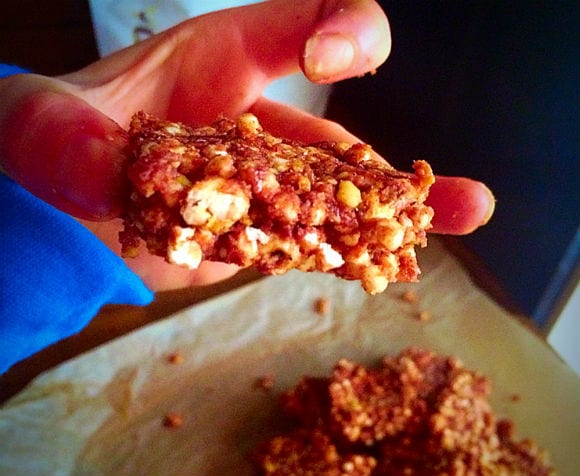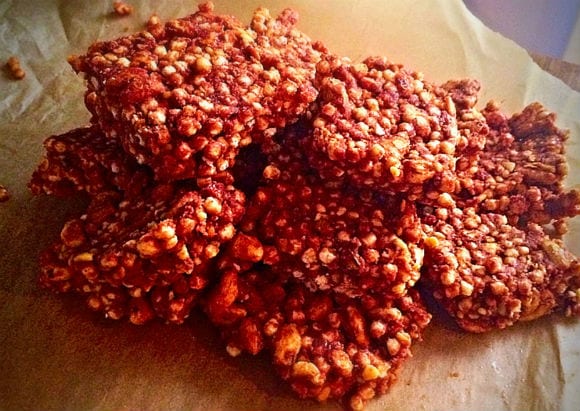 Enjoy!
For more recipes click Here.
To buy Myprotein Protein Crispies Click Buy Now.