This high-protein, low-carb protein birthday cake is the best thing you'll make all year.
This recipe makes a two-layer protein birthday cake. If you'd like to make a 4-layer protein birthday cake, simply double the ingredients.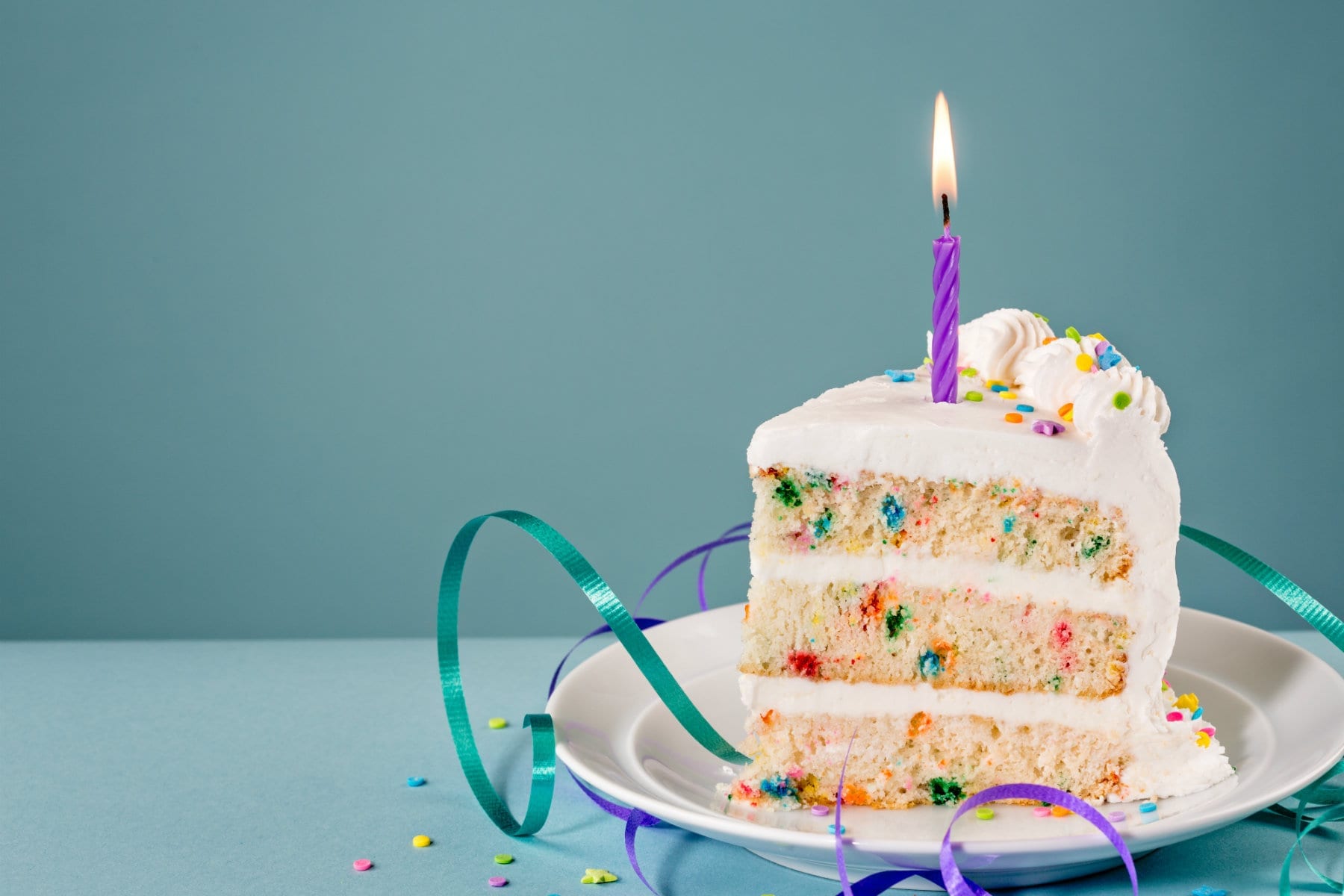 Click to jump straight to the nutritionals.
Serves: 12
Ingredients
For the cake:
125g self-raising flour (you can switch this for almond flour and add 2 more eggs and 2 more teaspoons of baking powder to the recipe)
2 tsp. baking powder
4 medium eggs
150g Coconut Oil (melted and cooled)
50-75g granulated stevia
2 tsp. vanilla extract or 10-12 drops Vanilla FlavDrops
2 tsp. milk
50g rainbow sprinkles
Decoration and filling:
50g powdered stevia (this is much finer than granulated stevia. You can use regular powdered sugar here too)
2 tbsp. Coconut Oil (softened but still solid)
300g low-fat cream cheese
1 tsp. vanilla extract or 4-6 drops Vanilla FlavDrops
150g rainbow sprinkles
Method
To make the cake:
1. First, preheat your oven to 160°C or 140°C for fan-assisted.
2. Grease two 8" round cake tins with a little melted coconut oil and line with baking paper. To line the tins, firstly, cut a circle the same size as the base and place inside the tin after you've greased it. Next, cut a strip of paper the same depth as the tin to go around the inside walls of the tin.
3. Now pass the flour through a sieve with the baking powder into a mixing bowl, then mix with the whey protein and 50g rainbow sprinkles until evenly distributed. Set aside.
4. In a new mixing bowl, pour in the melted and cooled coconut oil and the granulated sweetener. Whisk the two ingredients together using an electric whisk and beat together for 3-4 minutes on a medium speed. You can do this with a hand whisk, but you'll need to put more elbow grease into it!
5. Once the mixture looks light and creamy, add the eggs one at a time, mixing with the electric whisk for 10 seconds between each egg. Now add the vanilla and milk, and whisk for a few more seconds until incorporated.
6. Now pour in the dry flour and protein mixture slowly, while whisking on a low speed.
7. Divide the mixture amongst the two tins and bake for 30-35 minutes. Check if the cake is ready, poke a skewer or knife into the centre – if it comes out clean, it's ready. Allow the cakes to cool in the tins on a rack for 10-15 minutes, then remove the tins and allow to cool completely.
To make the frosting and decorate:
1. Whisk the cream cheese in a mixing bowl using an electric whisk until creamy (around 10 seconds). Add the softened coconut oil and whisk until light and fluffy.
2. Add the powdered sugar, a little at a time and whisk between each addition for a few seconds to incorporate. Once you've added all of the powdered sugar, whisk for a further 10-15 seconds on high to make the mixture fluffy. Use a little milk to thin if necessary. Pop the mixture into the fridge for 20 minutes to firm up.
3. Once the cake has cooled, spread one third of the cream cheese frosting on top of one layer and place the other cake layer on top. Use a spatula to frost the sides and top of the cake with the remaining frosting. Decorate the outside with rainbow sprinkles.
Impact Whey Protein - Birthday Cake (250g)
Enjoy this protein birthday cake recipe?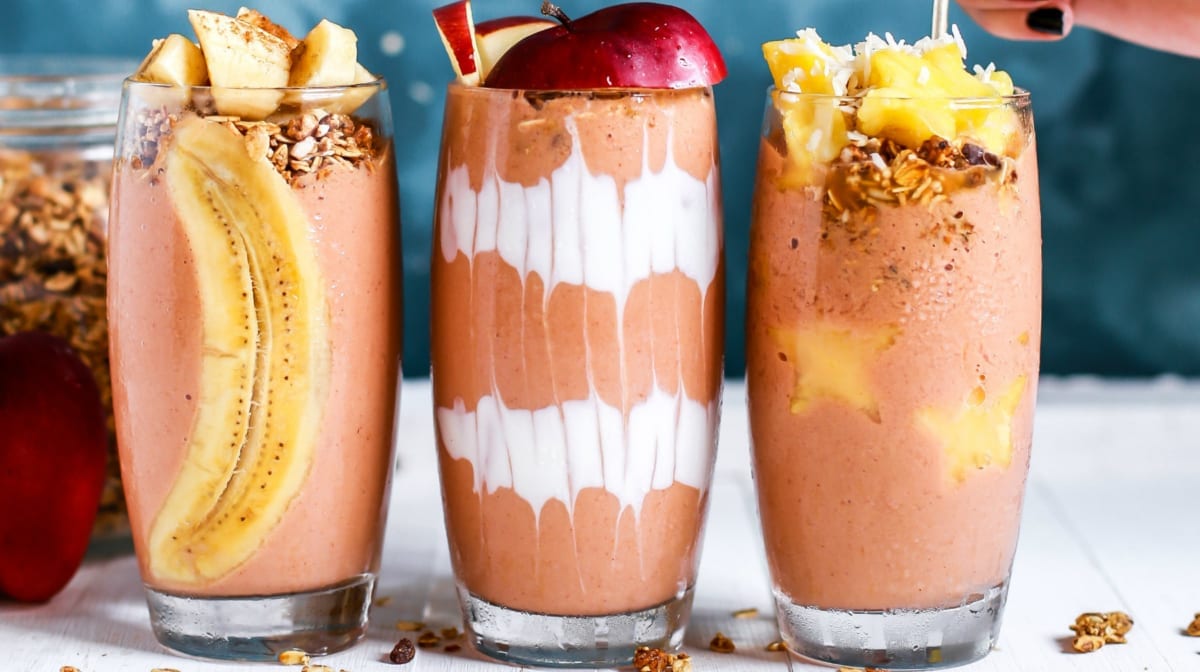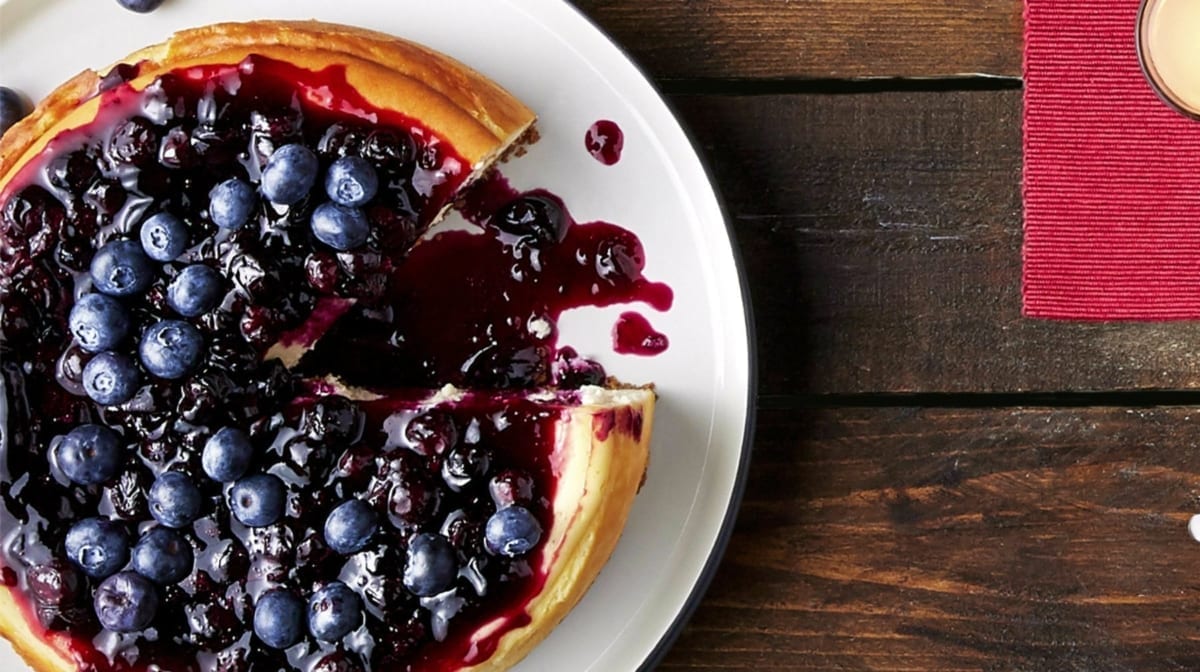 NUTRITIONAL INFORMATION
PER SLICE
Nutritional info per serving:
| | |
| --- | --- |
| Calories | 256 |
| Total Fat | 16g |
| Total Carbohydrates | 11g |
| Protein | 17g |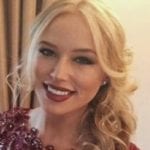 Jennifer Blow has a Bachelor's of Science in Nutritional Science and a Master's of Science by Research in Nutrition, and now specialises in the use of sports supplements for health and fitness, underpinned by evidence-based research.
Jennifer has been quoted or mentioned as a nutritionist in major online publications including Vogue, Elle, and Grazia, for her expertise in nutritional science for exercise and healthy living.
Her experience spans from working with the NHS on dietary intervention trials, to specific scientific research into omega-3 fatty acid supplementation and also the effect of fast foods on health, which she has presented at the annual Nutrition Society Conference. Jennifer is involved in many continuing professional development events to ensure her practise remains at the highest level. Find out more about Jennifer's experience here.
In her spare time, Jennifer loves hill walking and cycling, and in her posts you'll see that she loves proving healthy eating doesn't mean a lifetime of hunger.