Protein Banana and Kiwi Cake
Looking for the perfect addition to that afternoon cuppa? Or maybe you've bought one two many bananas! Either way, this banana and kiwi cake is super easy to make and so sweet! Each slice is packed full of protein with less than 3g of sugar!
Ingredients
Making this cake takes little effort and what's more there is no need for butter or refined sugar!
Ingredients
2 scoops total grains
15 g coconut oil
2 tbsp sweetener
1 ripe banana
2 ripe kiwis
2 eggs
50 g Greek yogurt
1 scoop Vanilla Stevia Whey Protein (Icing)
250 g Quark (Icing)
1 sliced kiwi (Icing)
Method
Step One
Preheat the oven to 150 degrees Celsius.
In a bowl mix protein powder, total grains, sweetener and baking powder.
In a separate bowl mash and blend with a hand blender 2 peeled kiwis and 1 ripe banana.
Step Two
Whisk 2 eggs and stir into your mashed banana and kiwi, stir in 50g of Greek yogurt
Mix together the wet and dry ingredients.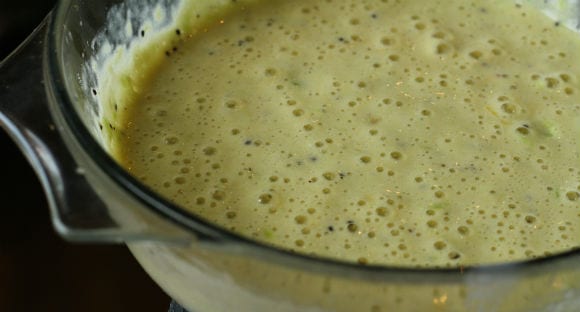 Step Three
Melt 15g of coconut oil in the microwave ad stir into the cake mixture.
In two silicon non stick cake tins (or greased cake tins) separate the cake mixture and pour evenly.
Place in the oven for 10-12 minutes. Remove and allow to cool.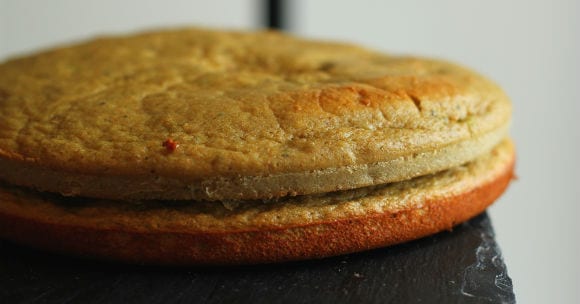 Step Four
While the sponge is cooling mix 150g of fat free cream cheese, 1 scoop of vanilla stevia impact whey protein.
Mix well and add to the middle the top and middle of the sponges, top with kiwi and, slice and enjoy!
This cake makes 8 slices.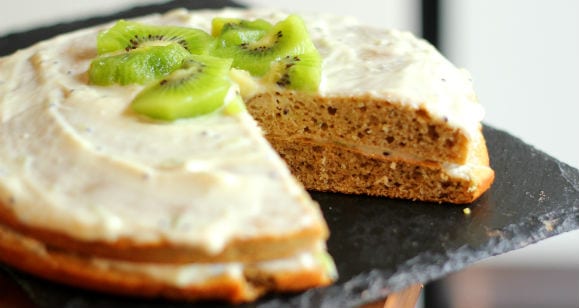 Macronutrients
Nutritional Facts
Amount per serving
| | |
| --- | --- |
| Calories | 146 |
| Total Fat | 4.25g |
| Total Carbohydrates | 11g |
| Sugar | 2.9g |
| Protein | 16.5g |