A smoothie bowl that will agree with your Instagram feed.
The smoothie bowl hype is still around — and I'm here for it. There's no better way to start a Saturday than fuelling up with a protein-packed smoothie bowl. And while this one is easy on the eyes, it's not all style and no substance. Packed with 20g of protein and loaded with vitamins, this smoothie bowl is far from all style and no substance.
Serves 1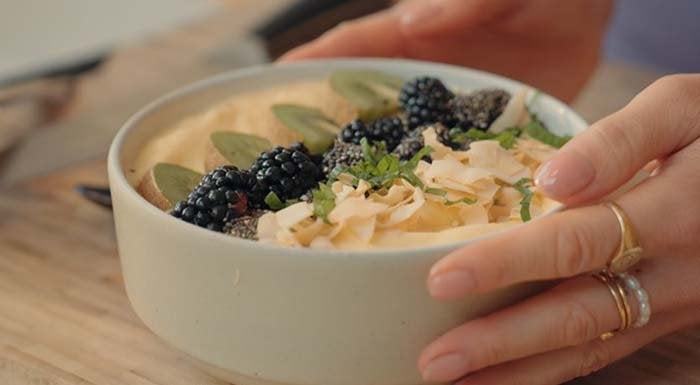 Ingredients
1 handful frozen pineapple
1 handful frozen mango
200 g Greek yoghurt
Toppings of choice (Emily used kiwi, blackberries, coconut chips and sunflower seeds)
Instructions
1.
First, get all of your ingredients together and add them to your blender.
2.
Blend the ingredients together until they're combined to form a thick smoothie. At this point you can add some water to the smoothie if this consistency is too thick.
3.
Then, spoon the smoothie mixture into a bowl and your toppings off choice — we used sliced kiwi, blackberries, coconut chips and sunflower seeds, but you can't go wrong with your favourite fruit.
Nutritional info per serving:
| | |
| --- | --- |
| Calories | 360 |
| Total Fat | 14g |
| Total Carbohydrates | 33g |
| Protein | 27g |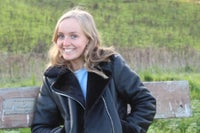 Emily is studying Business Management & Marketing at the University of Birmingham and is currently on her intern year. She has a keen interest in both writing and fitness, so is happy she can now combine the two. She likes to spend time with her friends, both in & out of the gym.