This teriyaki beef meal prep recipe will put an end to takeaway cravings.
Who said takeaway meals have to be unhealthy? Try this low-carb teriyaki beef meal prep fake-away recipe next time the cravings set in.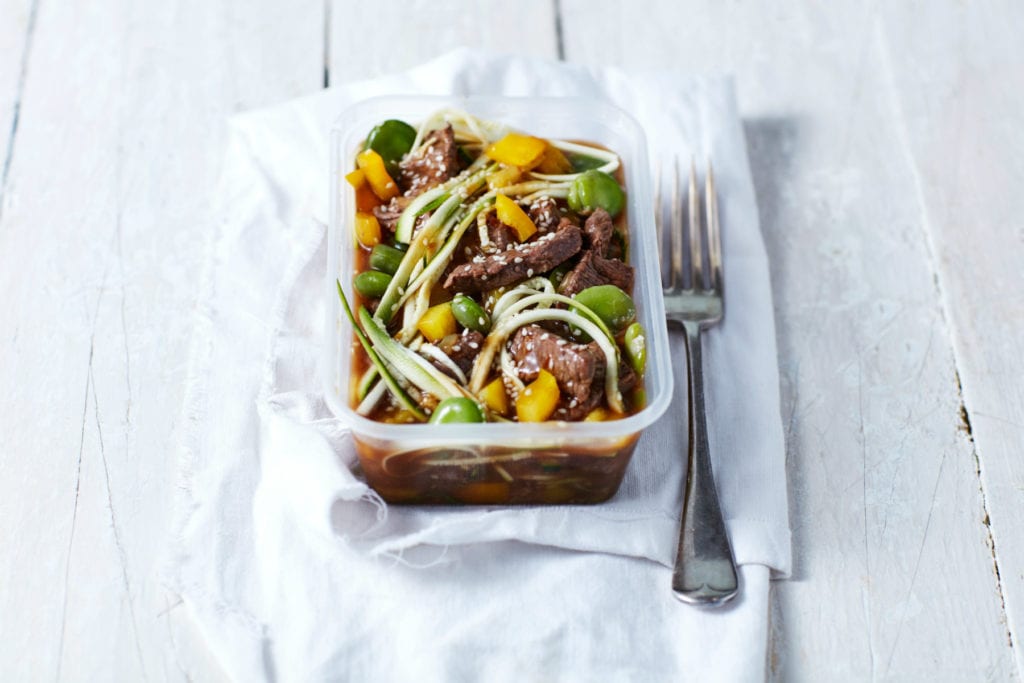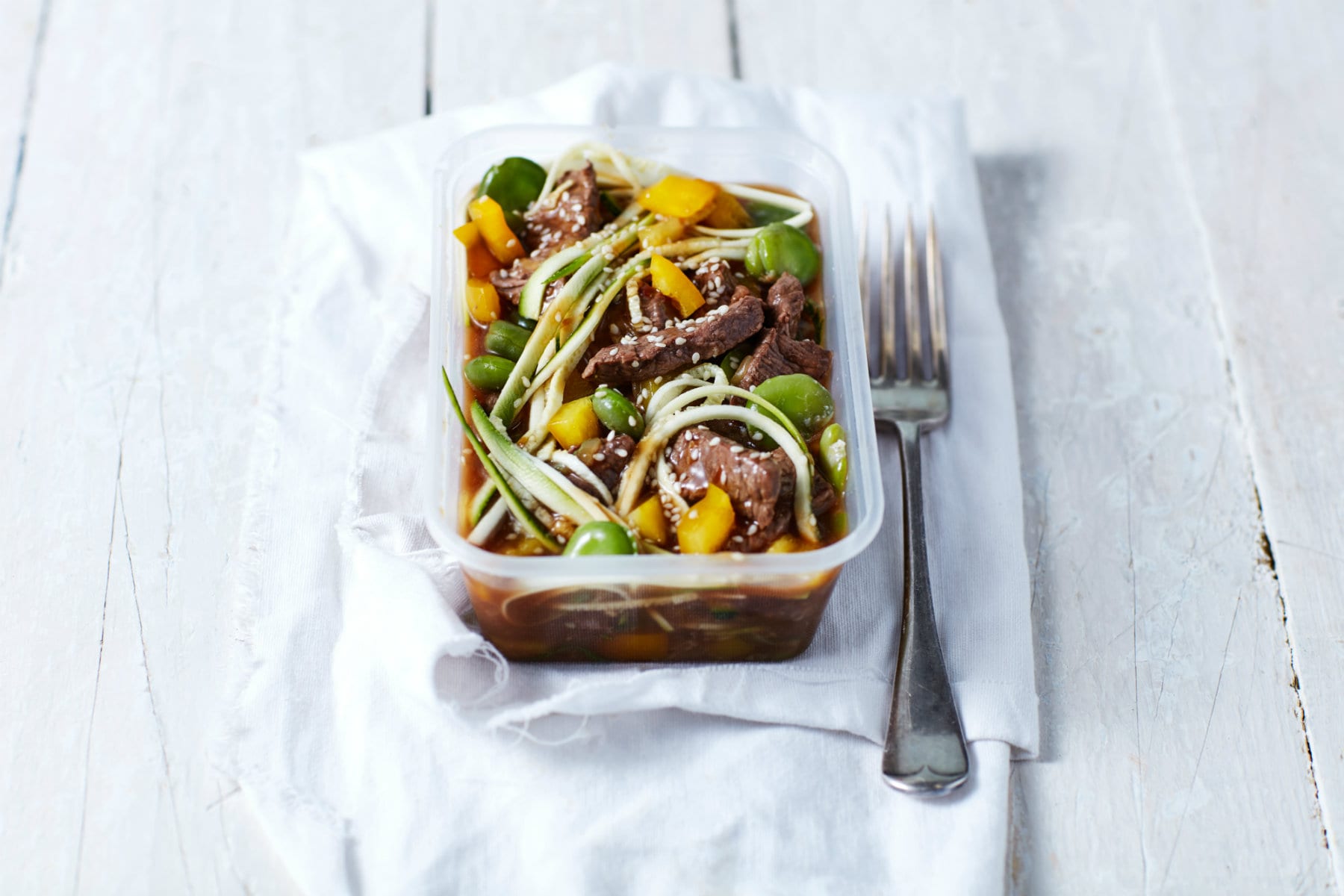 Makes: 4 meals
Ingredients
For the sauce:
75ml soy sauce
120ml water
1.5 tbsp. cornstarch
4-5 tbsp. Organic Maple Syrup
Optional: 1 clove garlic (chopped) and ½ thumb ginger (grated)
For the rest:
1 tsp. Coconut Oil
3 rump steaks (cut into slices)
4 courgettes (spiralised)
2 yellow peppers (chopped)
75g edamame beans
Sprinkle sesame seeds
Method
1. Whisk soy, water and cornstarch/guar gum in a saucepan and heat gently for 5-6 minutes until the sauce has thickened. Add the garlic and ginger at this point if you're using it. Once thickened, whisk in the maple syrup and remove from the heat. Set aside.
2. Heat a large wok (or pan) on high for 1-2 minutes. When it's really hot, add the coconut oil and steak slices and sauté for 1-2 minutes, flipping occasionally.
3. Add the spiralised courgette and chopped pepper and stir-fry for a further 2-3 minutes.
4. Finally, stir through the teriyaki sauce and edamame beans then transfer to Tupperware boxes and allow to cool. Sprinkle a few sesame seeds over each and refrigerate. Easy!
---
Check out more healthy recipes here!