We just had to get a slice of this action.
---
Let's leave the politics at the door, forget about the Colins and Cuthberts of the world, and get rolling with these incredible protein caterpillar cakes from @healthy_floflo.
Everyone's go-to birthday treat just got jacked up with over 25g of protein per serving — yep, we know how to celebrate in style. Made in a matter of minutes thanks to our foolproof Protein Pancake Mix, each roll is oozing with indulgent Protein Spread and finished off with those infamous chocolate faces. A true breakfast of champions, there's no denying it.
Makes 1
Ingredients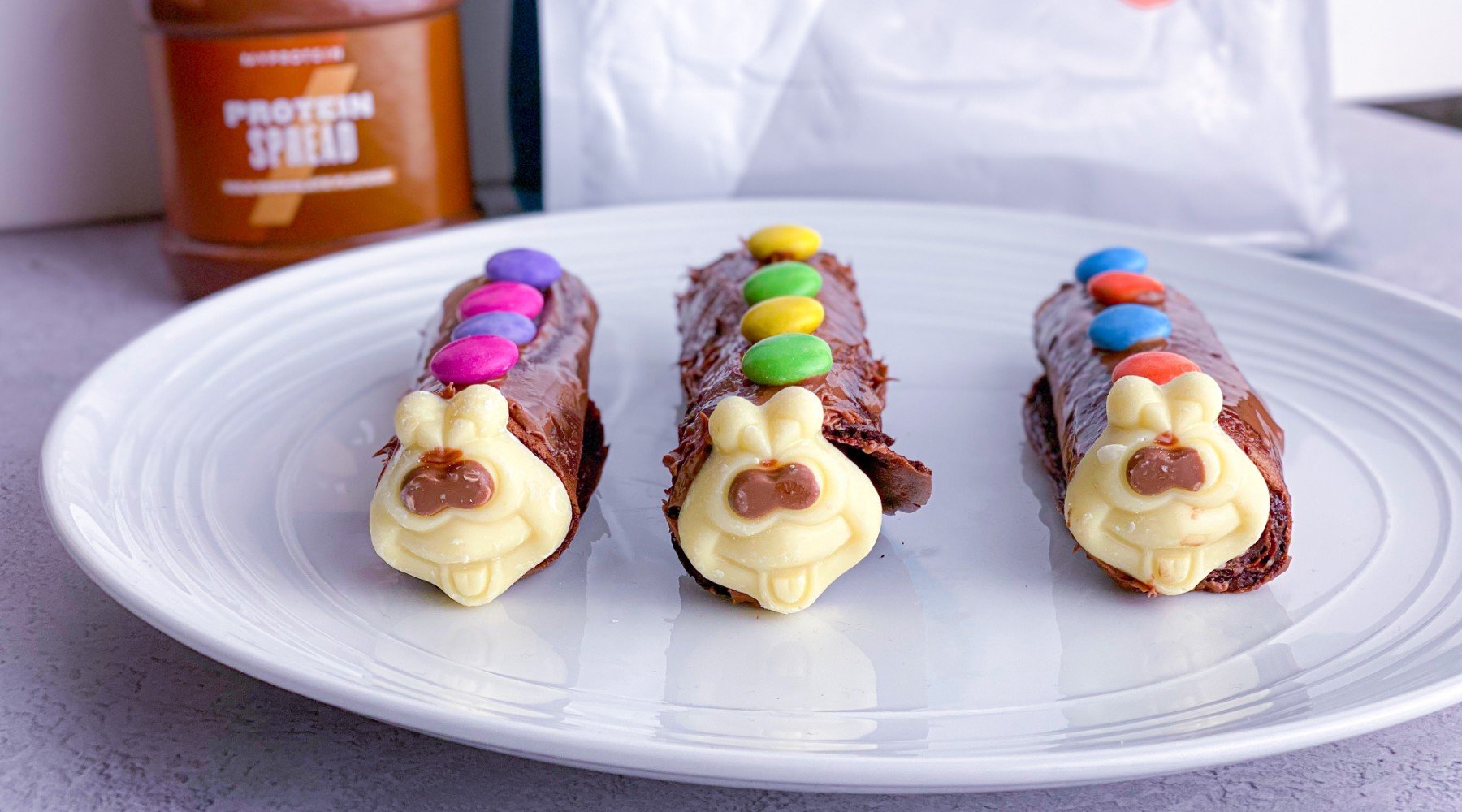 Method
First, add the Protein Pancake Mix, cacao powder, and milk to a small bowl and mix until you have a smooth batter.
Heat a little oil in a frying pan over a medium heat and then pour in the batter. Cook for a few minutes before flipping and cooking on the other side.
Remove the pancake from the pan and spread with plenty of Protein Spread. Roll up into a long cylinder and cut off the ends for a clean cut.
Add more Protein Spread along the top of the roll and on one of the ends to help the chocolate caterpillar face stick. Top it all off with a line of smarties and there you have it — the best protein treat going. Definitely one to keep up your sleeve for any birthdays!