Ever thought about combining your two favourite sweet fixes into one dessert so mouth-watering they definitely shouldn't be healthy (but they are)? Us too, and we made it happen. Enter, Carb Crusher protein pancakes.
In case you hadn't seen our Carb Crusher already, first we'll ask you, where've you been? And second, you need to know what Carb Crushers are all about. They're the protein bar that stands out from the crowd for both their irresistible taste and on-point nutritionals.
With only 2.7g of impact carbs (that's the sugar that sends your blood glucose levels soaring), 21g of high-quality protein, and a flavour that tastes like you're eating your favourite chocolate bar, Carb Crusher hits the spot and then some.
So naturally, we started to experiment with our favourite protein bar a little. For the ultimate decadent breakfast, post-workout snack, or sit-in-front-of-the-telly chow, whip up a protein pancake, smother it with peanut butter and wrap up a Carb Crusher. Pop it in the microwave to melt the middle into gooey, chocolatey goodness, and you're good to go.
Click to jump straight to the nutritionals.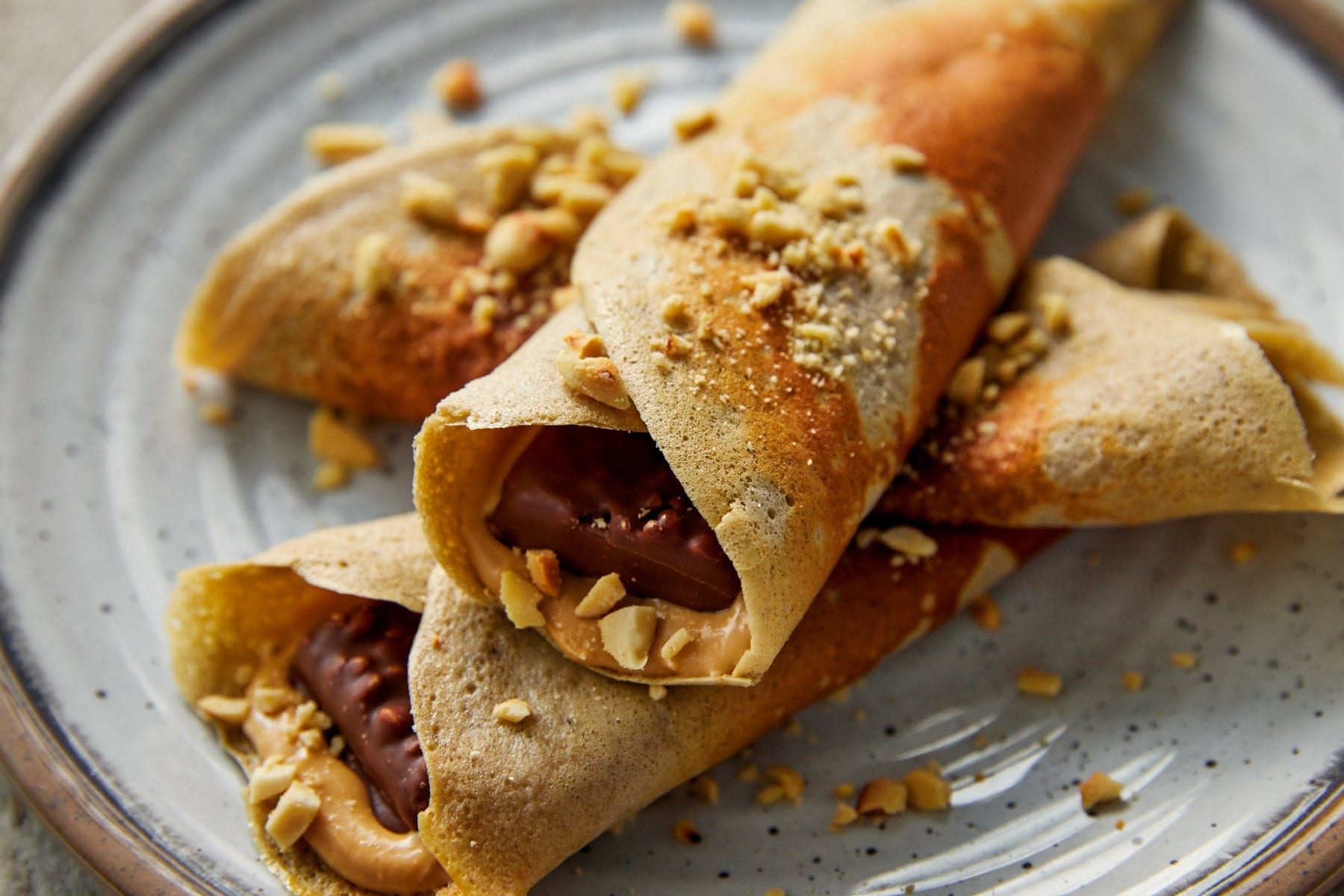 Serves: 2
Ingredients
Method
1. First, mash the banana until smooth in a jug. Add the eggs and whisk together using a fork, then add the protein powder and whisk until fully combined.
2. Next, place a non-stick pan on a medium heat and coat with low-calorie spray. Once hot, pour in the pancake batter and cook for 1 minute on each side.
3. Once cooked, remove from the pan and place onto a microwaveable plate. Smother with peanut butter, then place the Carb Crusher bar into the centre of the pancake, wrapping the sides of the pancake over the bar.
4. Microwave for 20-30 seconds until the Carb Crusher has begun to melt. Gooey perfection.
---