With most of us now spending the majority of our time at home, we're looking for new ways to continue staying fit and healthy. One of the more obvious outcomes is looking for ways to work out from home.
With this in mind, we looked into how many people are adapting to a new routine through their searches for 'Home Workouts' across Europe.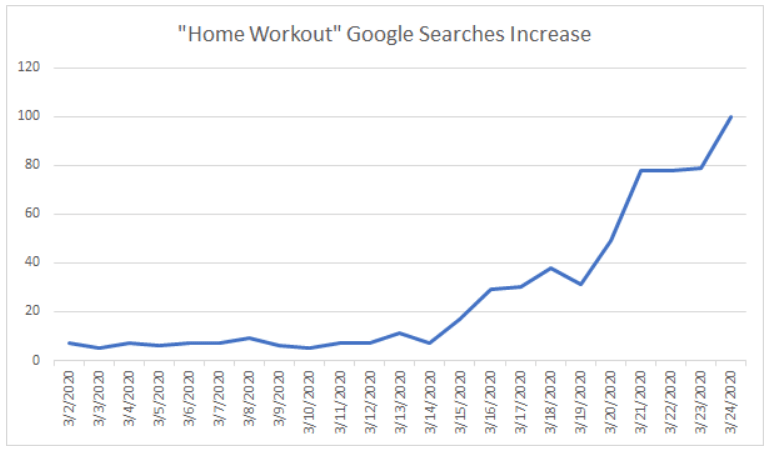 The graph above shows the increase in searches for the term 'Home Workout' in the UK over time. Over this period, we can see that the UK is seeing an increase of over 400% as we look for new ways to train in our living rooms.
Average European Searches Up 550%
Still, UK stats are smaller than spikes in interest that we see in the rest of Europe. Whilst Europe on average has seen an increase in searches of 550%, this heat map highlights key regions leading the home workout trend.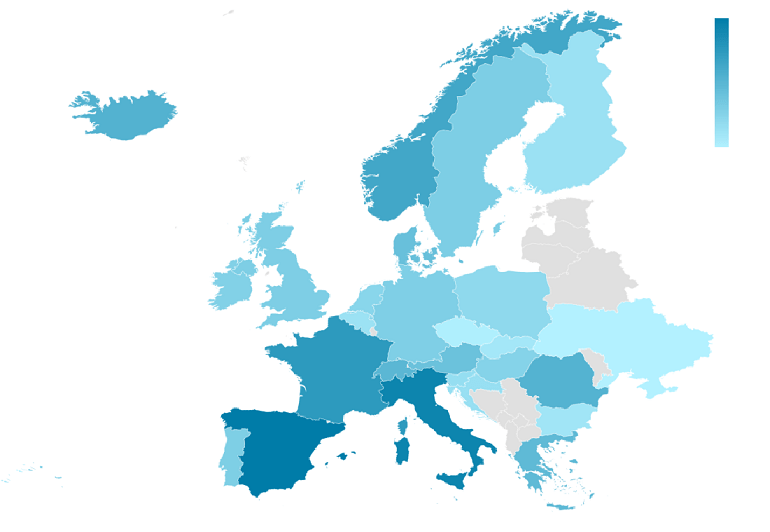 The UK is behind the curve as Spain has the highest increase in searches for "Home Workout" which grew by a whopping 1500%.

Italy and France follow with increases of 1400% and 1135%.

After Southern Europe, you may be surprised to hear that Norway and Iceland also saw significant increases, of 960% and 820% respectively.
Edinburgh Is The UK's Home Workout Capital
The table below shows cities in the UK that have the highest concentration of 'Home Workout' searches per capita:
 

| | |
| --- | --- |
| Rank | City With The Most "Home Workout" Searches |
| 1. | Edinburgh |
| 2. | Newcastle |
| 3. | Bristol |
| 4. | Aberdeen |
| 5. | Leeds |
We can see that Edinburgh comes out as capital for home workout searches, with roughly 1 in every 750 people Googling for a new training routine.
| | |
| --- | --- |
| Rank  | Region With The Most "Home Workout" Searches |
| 1. | Northern Ireland |
| 2. | England |
| 3. | Scotland |
| 4. | Wales |
Zooming out to look at the countries of the United Kingdom, we find that Northern Ireland has the greatest number of searches per capita, just ahead of England.
Seville, Spain Ranks As Europe's Home Workout Hotspot
Taking an even wider look at Europe, the table below shows the top 5 cities that saw the greatest number of searches for the term 'home workout' per capita.
| | | |
| --- | --- | --- |
| Rank                    | Country                   | City                                  |
| 1. | Spain | Sevilla |
| 2. | Switzerland | Canton of Bern |
| 3. | Austria | Salzburg |
| 4. | Austria | Graz |
| 5. | Italy | Florence |
Seville in southwestern Spain comes out on top, with surprising placements from Bern in Switzerland and Salzburg in Austria.
Edinburgh, the UK's highest-ranking city, came in 10th versus the rest of Europe.
Looking at the bigger picture of European countries with the highest number of per capita searches in the heatmap below, Iceland ranks first for per capita searches (not too surprising given its population of 350,000), followed by Norway and Ireland.
The UK isn't too far behind, coming in 6th.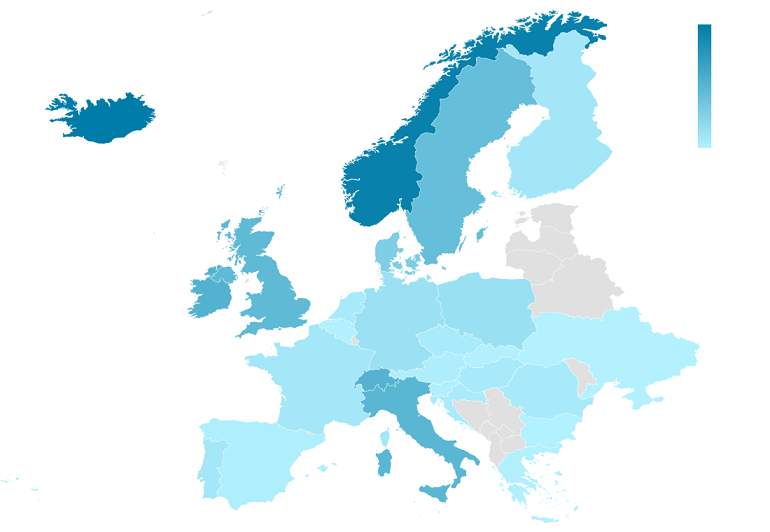 In terms of the absolute number of searches though, the UK comes out on top — 40% ahead of runners-up Italy and boasting almost three times as many searches as Germany in third place.
Whilst the UK hasn't seen the biggest increase in home workout searches in Europe, we've always had a strong interest in gym-free training.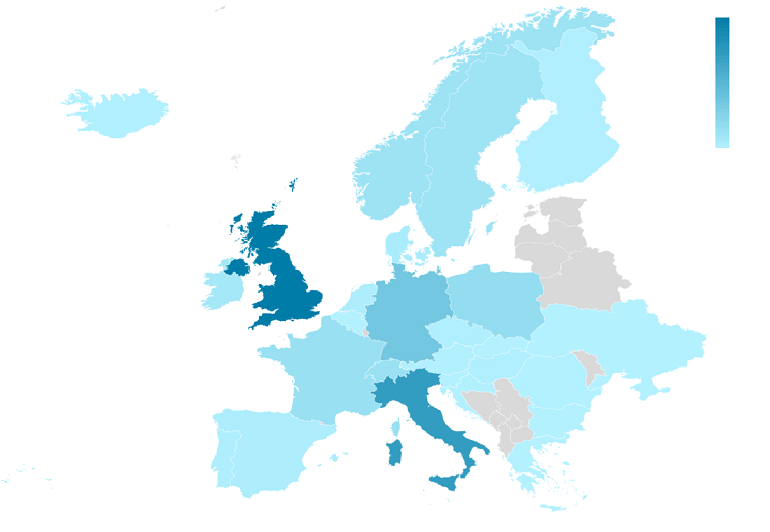 What Kind Of Home Workout Are People Searching For?
It's worth noting that not every country is prioritising the same kind of home workout right now and there's an interesting variety going on, as you'll see below.
| | | | |
| --- | --- | --- | --- |
|      | 1st | 2nd | 3rd |
| UK | Chest | Back | Abs |
| Ireland | Abs | Chest | Biceps |
| Netherlands | Butt | Back | Chest |
| Germany | Butt | Chest | Back |
| Spain | Back | Legs | Butt |
| France | Legs | Back | Chest |
| Italy | Abs | Chest | Back |
Above we've ranked the top variations of home workouts based on their respective number of searches in each country.
In the UK, home workouts for chest are most commonly searched, continuing the upper-body focus with back and abs as the next two most searched variations.
Italy is also very similar to the UK, but with their main priority being abs rather than chest.
We see a fairly similar focus in Ireland, but with the introduction of bicep training.
Butt workouts are the number 1 focus in Germany and the Netherlands, with more lower-body focuses in Spain and France too.
It's unsurprisingly clear to see that home workouts are sweeping all corners of the globe. Want to join in the hype yourself? Check out our home workout videos…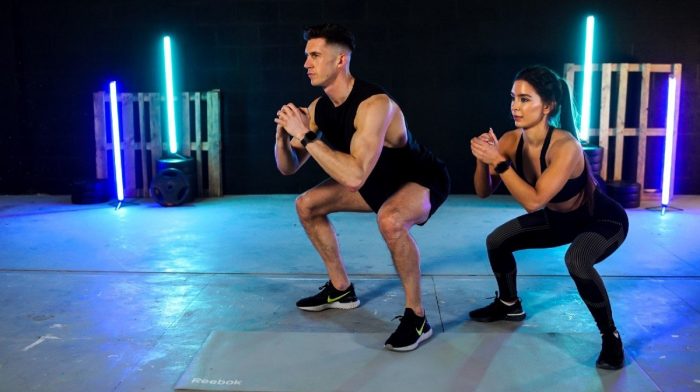 Buddy up for this strength-building muscle burner.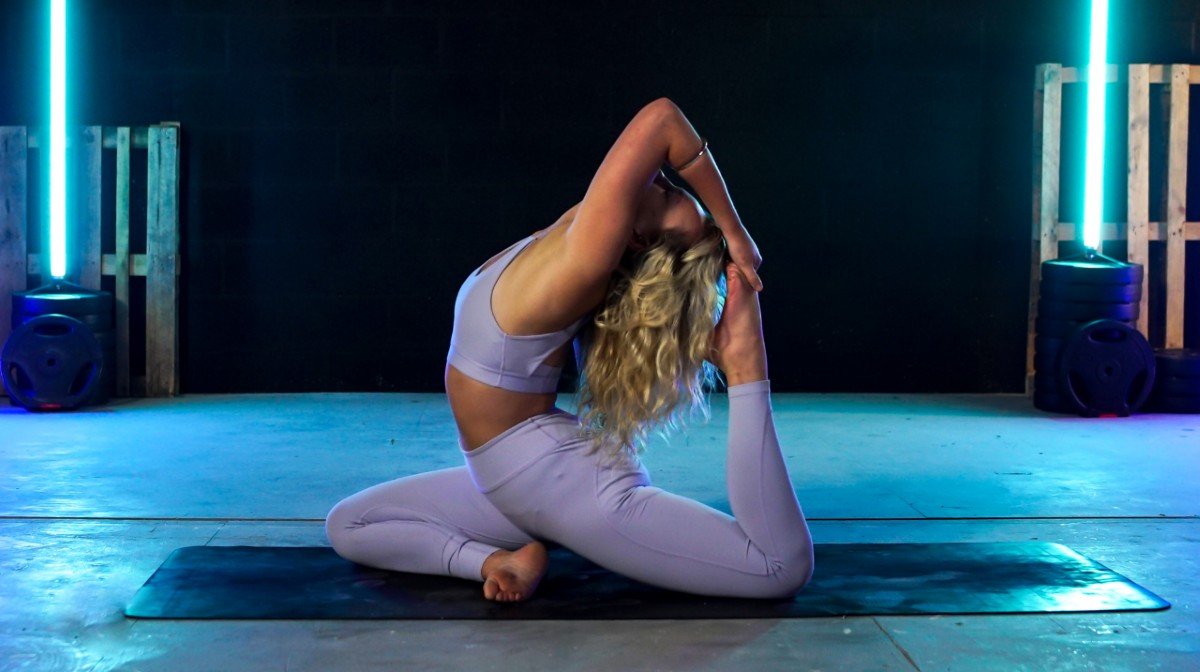 This workout may be a slower pace than you're used to, but it's every bit as challenging.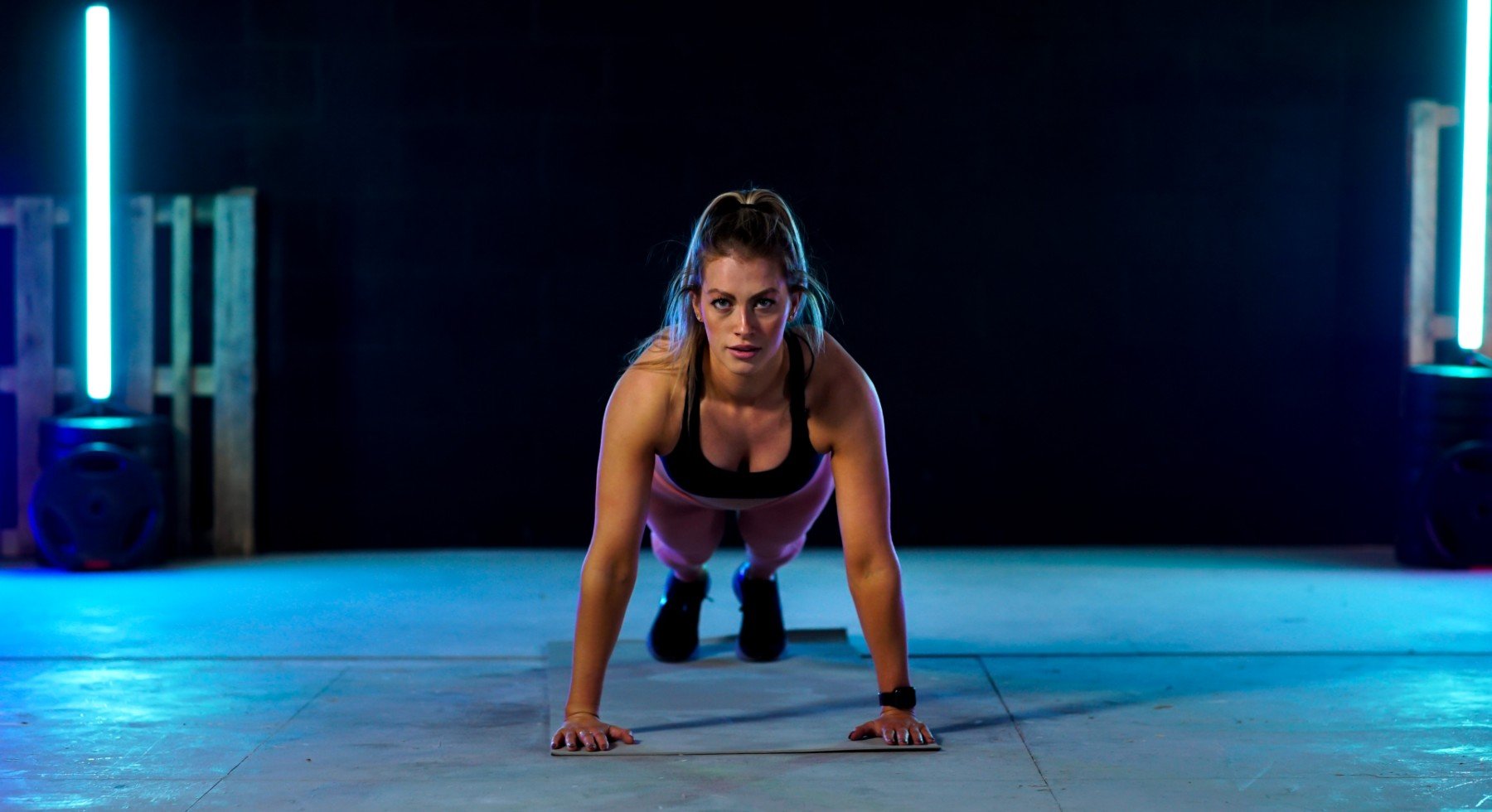 Miss the Facebook livestream? You're in luck — catch it here.