We've all seen the effect of global warming on our planet first–hand this year, so it's no wonder that so many of us are keen to make more sustainable food choices. 
Being more sustainable isn't as difficult as you may fear, in fact, it can be incredibly easy to implement and only requires a few changes here and there to put your foot in the sustainability door! 
Here are our top tips to get you started.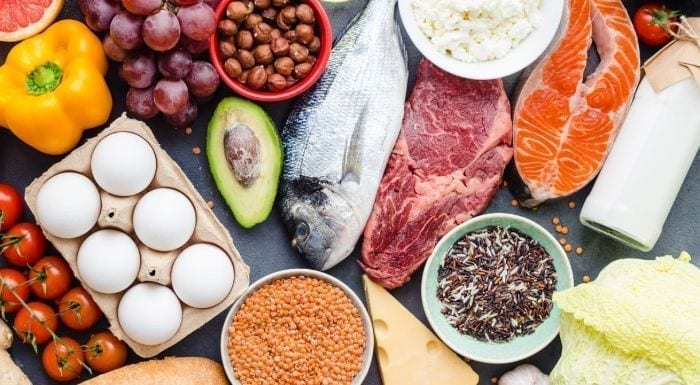 1. Eat more plants
It may seem like all your friends are becoming vegan, but there's good reasoning behind it in terms of the planet and sustainability.  
Firstly, plants take up less space than animals. Did you know that livestock takes up 80% of our world's agricultural land yet only provides us with 20% of the calories that we consume?1 
Secondly, plants use a lot less water than it takes to grow, wash and clean meat, including washing of the equipment and watering of the feed that the animals need to grow.2 Whilst it may seem that we have a never-ending supply of water, a higher global population means a higher demand for water, increasing the competition for our water supply.  
2. Check your fish
If you're eating fish, check if it's sustainably farmed. If you've opted for wild fish, look for the blue Marine Stewardship Council (MSC) symbol.  
Many countries provide legislation around fishing, preventing the risk of over-fishing so that fish can continue to breed at a rate that allows us to carry on fishing. This is part of the MSC's certification, ensuring the fish are handled with care and caught at a rate that is sustainable to its environment.  
3. Know
 your waste
This is a hot topic at the moment! Waste is a factor that affects your sustainable footprint just as much as the origins of your food. Our food choices are part of a sustainability cycle, and that includes our waste's final destination.  
Opt for food that isn't packaged – you may find it easier to do this at a farmer's market (see tip #4). Many supermarkets are now offering reusable packaging for items such as fruit and veg, as well as a bring-your-own-container operation to reduce waste. 
If you can't go packaging-free, look for packaging that can be recycled or reused by yourself. Can you use that that milk carton into an arts and crafts activity on a rainy day? What about keeping that large peanut butter jar as a flowerpot? 
4. Buy local
ly
This may be our easiest tip! Buying locally grown food means that the mileage your food has undertaken reduces dramatically. Bonus points if you can walk or cycle with your food to get home.   
Not only will you help the environment, but your food will be more fresh and tastier as well as in season! 
5. …or grow your own food!
Don't panic, you don't need to be naturally green fingered to tick this one off the list. Growing your own food has never been easier. With the help of grow bags and starter packs, plus easy to read guides and an assortment of tools in the market, we guarantee that you'll have your own tomatoes, courgettes, pak choi and eggs before you know it!  
Limited non-recyclable packaging, food that you can grow to meet your needs, and a healthy hobby to get you moving, what more could you want from your food?! 
Take home message
You don't need to take into account all of our tips and more immediately to be a sustainability star — take one on board at a time so you're not overwhelmed and you'll be leading a more sustainable life in no time.