Written by Charlotte Campbell
---
Make a BBQ Healthy
---
Summer season always inspires a health kick, even in the usually gym-phobic among us. However, it's also BBQ season, so keeping a balance between fun and fitness can seem a struggle at times. BBQ's are a classic summer staple, and the only way to truly feel you used a sunny day correctly.
Don't worry, the good news is you can BBQ and be healthy at the same time. The bad news is, it takes a little extra effort and thought than just throwing sausages on the coals. The further good news though is that it will make you look like the world's best BBQ-er and it'll taste better than your standard al fresco fare.
---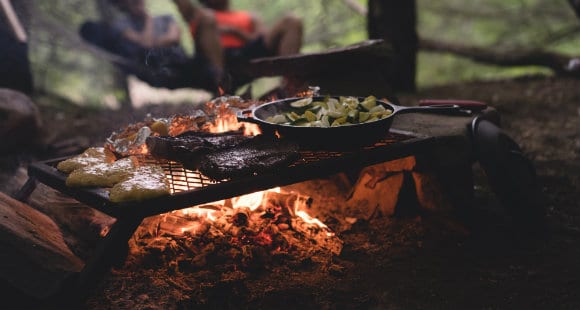 ---
BBQ Hack 1: Simple but Perfect Sauces
Regular condiments can be really high in sugar, salt and fat. They can make even the healthiest of meals a calorific event. However, by making your own sauces you will not only make your dishes fitness friendly, you'll also make them fresh and delicious. We know you won't want to spend all day creating condiments, so simplicity is key.
Quick Guacamole
Blitz together:
2 avocados
Juice of 1 lime
Handful of coriander
Speedy Mint Yoghurt
Blitz together:
1 medium tub plain Greek yoghurt
Juice of 1 lemon
2 handfuls of mint
Rapid Salsa
Mix in a bowl:
3 chopped tomatoes
1 chopped pepper
½ red onion
Tablespoon chilli flakes
---
---
BBQ Hack 2: Choose Your Meats Wisely
Chicken makes a great BBQ staple and is, of course, a lean and healthy source of protein. Cover it in paprika, cayenne chilli and pepper to liven it up if you like. You can also mix it into skewers with chopped peppers, courgette and onion.
Fish also makes a low-fat BBQ dish. Pick a slightly meaty fish like salmon, tuna or swordfish to ensure it doesn't flake apart at the grill. You can also make a little cooking parcel out of tin foil so you retain extra moisture in the fish.
If you want the classic BBQ staple, the burger, your best bet is to go homemade. Get a pack of lean minced meat (less than 5% fat), and sprinkle with your favourite spices. Then form them into burger patties and BBQ until cooked through.
Alternatively, vegetarian brand burgers and sausages can be very high protein and low fat.
---
BBQ Hack 3: Keep Your Carbs Complex
Big white bread rolls are not generally the friend of fitness fans. To make your BBQ healthy, substitute them for wholemeal pittas and wraps.
You could also fill up your guests with sweet or regular potatoes. Dice them, boil them until tender and then sauté with a little coconut oil and chilli flakes. Resist smothering them in butter, and your future self will thank you.
---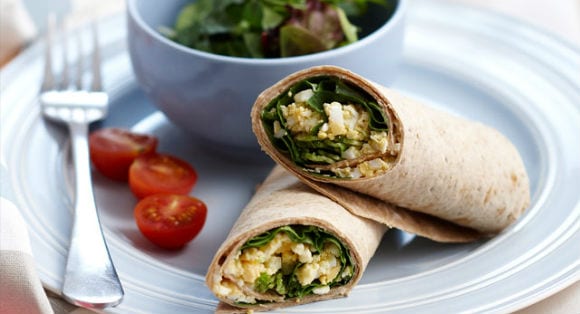 ---
BBQ Hack 4: Smash The Side Dishes
Crisps might be an easy side dish to serve with your lovely new dips, but they're packed with saturated fat.
Go with classic crudités to keep snacking a success. For sweet tooth snacks, fruit skewers are always a hit. Mango and strawberry drizzled with lime juice are a firm favourite while the BBQ is heating up.
---
Our articles should be used for informational and educational purposes only and are not intended to be taken as medical advice. If you're concerned, consult a health professional before taking dietary supplements or introducing any major changes to your diet.