It seems like everywhere you look there's a new health craze or fad diet sweeping across the country – on the covers of tabloids, plastered across social media feeds, debated in the office.
At times, it's easy to feel like everyone's obsessed with the latest superfood, celebrity transformation, and becoming the leanest, cleanest, healthiest version of themselves. But is there actually any substance behind it all?
Recent market analysis into our attitude towards health has uncovered that there's a pretty vast discrepancy between how people view their own health, and the reality of it:
While just 16% of adults consider their health somewhat or very unhealthy for their age, 61% of the population is reported to be overweight or obese by NHS Digital's Health Survey for England 2016.1
You could say the figures call for a reality check.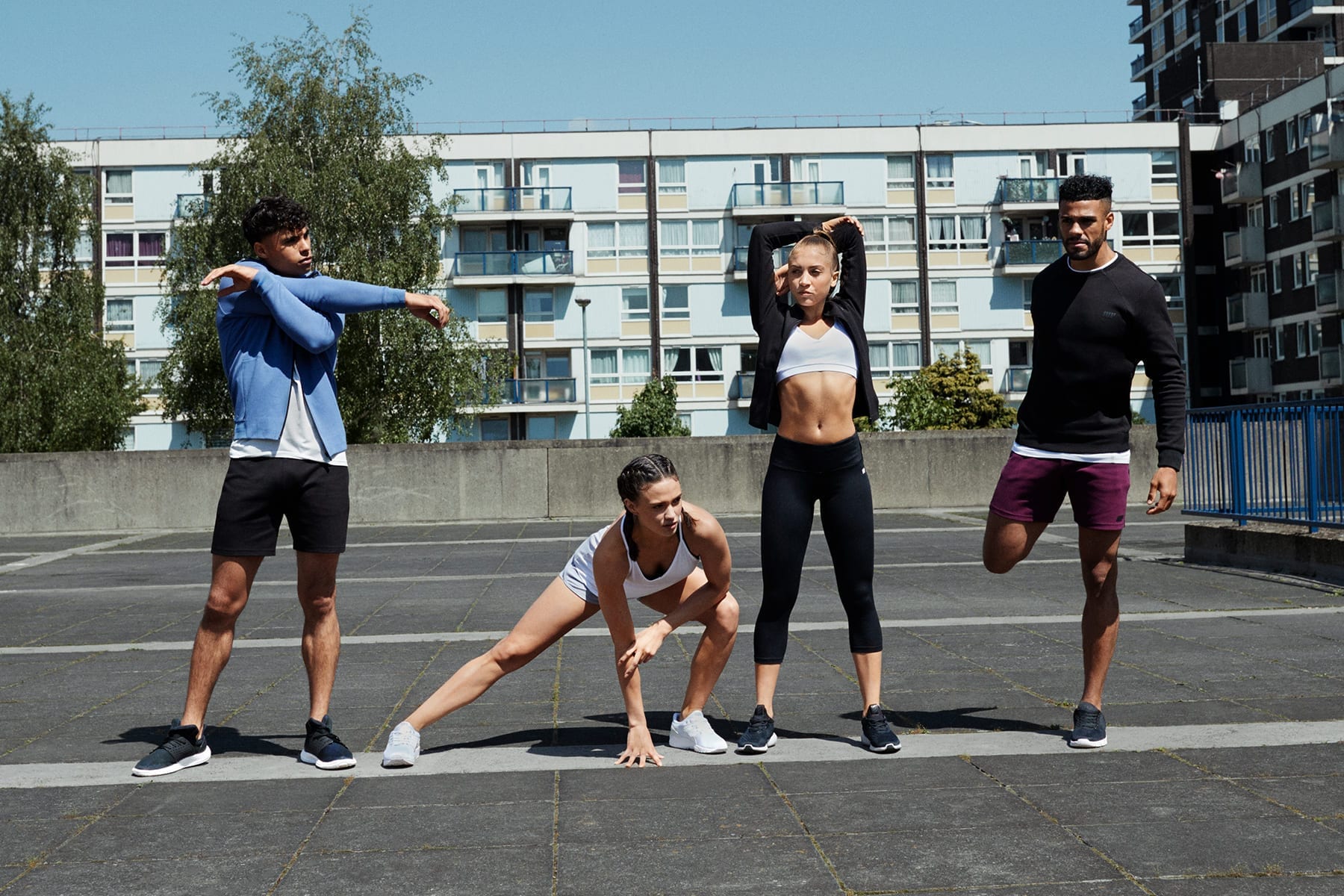 Is it simply a case of people fudging the facts, though? Like circling the "never smoke" option on a form, despite the fact you definitely end up with at least one cigarette between your lips if you've been drinking or you're on a night out. You don't buy the tobacco though, just borrow a bit.
Or could it actually be the fact that people aren't really aware of what "healthy" actually is? Is there a lack of clarity, or education, when it comes to knowing the criteria for what makes your lifestyle "somewhat or very unhealthy"?
It's not just the UK displaying this distorted view of their health, either – taking a look at the Country Health Profiles put together by the European Commission shows that it's a common theme across other nations too.
For example, the profile for France states, "more than two-thirds (68%) of the French population report being in good health", but then also reveals that in 2014, more than one in seven adults were classed as obese.5
It's a similar story for Spain. Their country profile outlines that they are as a nation now slightly above the EU average for obesity rates, with one in six adults being classed as obese in 2014 – and yet, a higher proportion of the population also report to being in good health (more than 70% of them).6
And, perhaps unsurprisingly, it's no different across the pond. Market research in the US found that "nearly all (90 percent) of Americans consider their overall lifestyle to be 'somewhat' or 'very' healthy",2 which seems like a stark contrast against their well-known struggle against obesity rates – in 2014, near enough 1 in 3 adults in the US were classed as obese.3
Around the world then, it looks like we have something in common – and, whether it's a case of us sugar-coating the reality or simply not knowing the facts – we need to do something about it.
Not least because closing this gap between perceived health and actual health could save us a lot of money in the long-run. In the UK, our unhealthy choices aren't just adding to our own waistlines and levels of cholesterol, but also to the mounting pressure placed on already-overstretched NHS resources:
Every year more than £11 billion is spent on treating illnesses caused by the effects of bad diet, inactivity, smoking, and drinking alcohol.1
Now that's quite a tab.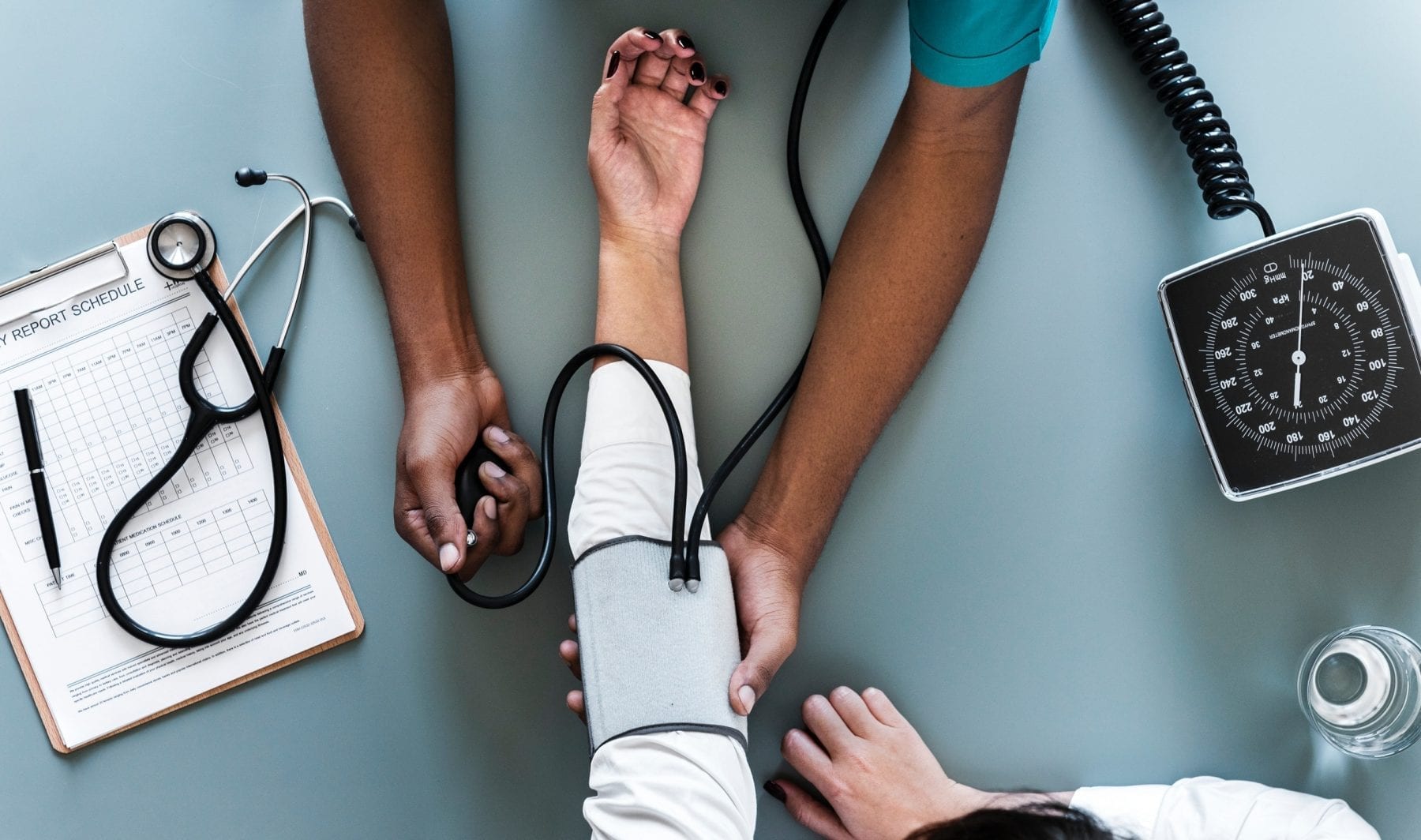 Where exactly are we falling short? One of the most glaring areas for improvement, and perhaps the easiest weakness to tackle first, is lack of exercise – we need to start pulling our weight.
A considerable chunk of the population aren't anywhere near to meeting physical activity guidelines set out by the NHS, which state that adults aged 19-64 should try to be active daily and complete at least 150 minutes of moderate aerobic activity a week, along with strength exercises on 2 or more days.4
The reality is that a quarter of the population exercise just once a week or less, and an additional 17% of adults never exercise.1
This goes way beyond just skipping the occasional leg day.
But this isn't exactly a ground-breaking revelation – the majority of us do know that regular physical activity is part of a healthy lifestyle, which shines a light on another discrepancy. We know we should exercise, but it appears that often we don't.
The stats come to the same conclusion, with research in the US showing that while 74% of adults say regular exercise is part of a healthy lifestyle, just 53% of them said they did so regularly.2
So then, does it come down to motivation? How do we get all these people to, literally, act upon their knowledge and get moving?
With social media there's never been so much inspiration – or fitspo, if you're fluent in Instagram – at our fingertips, but with that comes a lot of potential damage too.
Unattainable, photoshopped six-packs. Overenthusiastic but under-qualified influencers recommending training programmes entirely un-backed by science. Pop-up ads promising you a weight-loss wonder pill. All sound familiar?
That's where Myprotein come in.
We're attempting to cut through the noise and offer clear, reliable, and scientifically-backed advice and support. We're starting the new year more dedicated than ever to making "healthy" something that can be accessible to everyone.
And it looks like accessibility could be the key. Our quality-tested supplements are now more affordable than ever, and there are ranges to cater for all sections of society: beginner's essentials, female-tailored products, and plant-based blends for the ever-rising number of vegans out there.
Our endeavour to make "fitness for all" is especially important once compared against some of the risk factors outlined in the Country Health Profiles, for example, in Spain "less than 50% of adults reported doing at least moderate physical activity each week",6 and in France, regular physical activity amongst adolescents was "lower than in most other EU countries, notably among girls".5
These figures show that a considerable section of the population is falling short – meaning there are a lot of people out there that could be better supported.
In an age where people are often happier to spend more on a phone contract than a gym membership, it seems like our approach to fitness has to evolve quickly, and be packaged conveniently to work around busy schedules. The incentives to make a start are there – free workouts at your fingertips, supplements delivered to your door, and, of course, the constant stream of 'progress selfies' posted online to spur us on.
Time will tell if it's enough to close that gap between what we perceive and the actual figures.