Avocados are known for their healthy fats but some of you might be surprised to know that avocados are actually a fruit, not a veggie. Popular in many dishes for their creamy consistency and satiating benefits, they actually contain a good amount of water and fibre.1 Thanks to these nutrients, avocados have been shown by research to have tonnes of health benefits, and we're going to run through the top five here.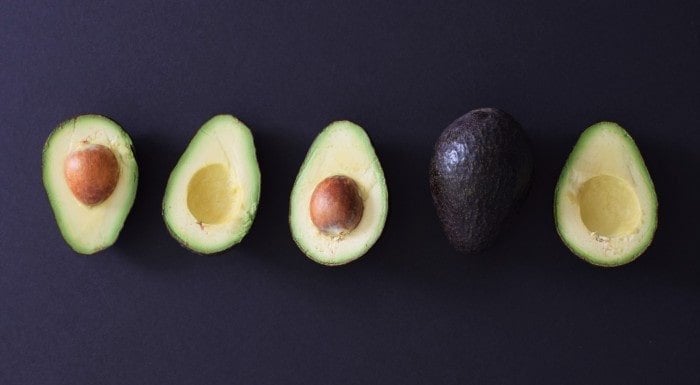 5 Health Benefits of Avocado
1. Avocados are nutrient dense
While there are many varieties of avocados, Hass avocados specifically contain the following nutrition per 100g2:
167 calories
15g fat (10g monounsaturated)
8.6 g carbohydrate
6.8 g fibre
3g protein
While the standard serving is typically ¼ of a fruit (30g), most people consume half an avocado at a time, which is closer to 70g.1
2. Avocados can support heart health
Clinical studies from the 1990s initially showed that avocados, despite being high in total fat, had positive impacts on cholesterol levels by lowering LDL, or 'bad', cholesterol levels.3
While there's no official claim related to heart health at this time, avocados are similar in nutrition to tree nuts, which have a qualified health claim to support heart health (but also have more calories per 100g).1
3. Avocados can support healthy digestion 
With such a creamy texture, it's hard to believe that avocados are a good source of dietary fibre. Experts recommend that we get between 25-35 grams of dietary fibre per day for healthy digestion, and half an avocado can provide about five of those grams.4 Fibre helps us feel fuller and can help support healthy cholesterol levels.
4. Avocados can help you lose weight
Due to its high fat and fibre content, not only are avocados delicious, but they're also satisfying. Fat, like fibre, makes our digestive process slow – keeping food in our stomachs longer and keeping us feeling fuller and more satisfied.
Like other fruits, avocados are an excellent part of a weight management plan. Clinical research studies have shown that in spite of their caloric content, avocados are good foods to include when you want to control your weight.5
5. Additional health benefits
Thanks to the phytochemicals, or plant compounds, in avocados, they can also support eye health and skin health thanks to their content of lutein and zeaxanthin.6 Both our eyes and skin are subject to the aging process so consuming foods that are high in phytochemicals have many potential health benefits.
Looking for something other than avocado toast to get your fill? Try these quesadillas...
Take home message
In summary, avocados are not only delicious and versatile, but also packed with nutrition from healthy fats to phytochemicals. Including avocado in your meals and snacks is a great way to pack more nutrients in to your day.
Want more nutrition advice?
READ THESE NEXT:
Our articles should be used for informational and educational purposes only and are not intended to be taken as medical advice. If you're concerned, consult a health professional before taking dietary supplements or introducing any major changes to your diet.
Dreher, M. L., & Davenport, A. J. (2013). Hass avocado composition and potential health effects. 

Critical reviews in food science and nutrition

, 

53

(7), 738-750.

 

USDA (U.S. Department of Agriculture). 2011. Avocado, almond, pistachio and walnut Composition. Nutrient Data Laboratory. USDA National Nutrient Database for Standard Reference, Release 24. U.S. Department of Agriculture. Washington, DC

 

Carranza-Madrigal, J., Herrera-Abarca, J. E., Alvizouri-Munoz, M., Alvarado-Jimenez, M. D. R. and Chavez-Carbajal, F. 1997. Effects of a vegetarian diet vs. a vegetarian diet enriched with avocado in hyper-cholesterolemic patients. Arch. Med. Res., 28(4): 537–41

 

McGill, C. R., Birkett, A., & Fulgonii III, V. L. (2016). Healthy Eating Index-2010 and food groups consumed by US adults who meet or exceed fiber intake recommendations NHANES 2001–2010. 

Food & nutrition research

, 

60

(1), 29977.

 

Tentolouris, N., Arapostathi, C., Perrea, D., Kyriaki, D., Revenas, C. and Katsilambros, N. 2008. Differential effects of two isoenergetic meals rich in saturated or monounsaturated fat on endothelial function in subjects with type 2 diabetes. Diabetes Care, 31: 2276–2278.

 

Unlu, N., Bohn, T., Clinton, S. K. and Schwartz, S. J. 2005. Carotenoid absorption from salad and salsa by humans is enhanced by the addition of avocado or avocado oil. J. Nutr., 135: 431–436.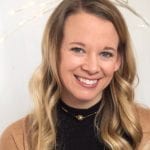 Claire is a Registered Dietitian through the Academy of Nutrition and Dietetics and a board-certified Health and Wellness Coach through the International Consortium for Health and Wellness Coaching. She has a Bachelor of Science in Biology and a Master's degree in Clinical Dietetics and Nutrition from the University of Pittsburgh.
Talking and writing about food and fitness is at the heart of Claire's ethos as she loves to use her experience to help others meet their health and wellness goals.
Claire is also a certified indoor cycling instructor and loves the mental and physical boost she gets from regular runs and yoga classes. When she's not keeping fit herself, she's cheering on her hometown's sports teams in Pittsburgh, or cooking for her family in the kitchen.
Find out more about Claire's experience here.