Written by Chloe Thurston
---
Lunch Box Gains
---
Gains cannot just be made at home or in the gym. If you are at work, university or just out and about, you need to make sure that you are fueling your body correctly. Meal prepping is the best way to ensure that you know exactly what you are putting into your body. Just like any other meal that you eat, you need to make sure that there is a good balance of carbs, protein, fat and vegetables.
There are plenty of websites out there that have prepped meals but can be a lot of money.  Yes, you could have a bro lunch of just chicken, rice and broccoli but we all want a little bit of fun and variety in our lives. Here are a few suggestions that you can have if you want to take something on the go with you. None of these require heating so there is no worry about finding a microwave.
---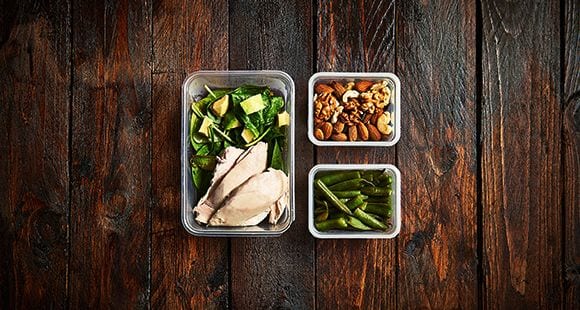 ---
Lunch Ideas
---
 Tuna Wrap:
? One tin of tuna
? Fat free mayonnaise
? Onions
? Whole wheat tortilla
? Peppers
? Peanut butter
1. Chop up all the ingredients.
2. Mix them together.
3. Once this is done then fill up the wrap and enjoy!
---
Pitta Bread Pizza:
? Whole meal pitta
? Tomato puree
? Chicken
? Turkey bacon
? Mushrooms
? Light cheese
1. Cover the pitta in some puree.
2. Place all the ingredients on the top.
3. Once this is done put in the oven for 10 minutes. 
4. Once it has cooled you can wrap it up and have it on your way.
---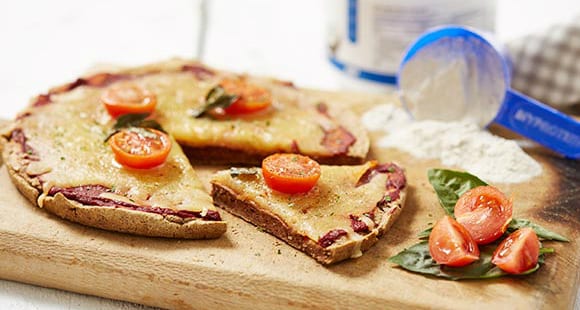 ---
Chicken Fried Rice
? Chicken breast
? Brown rice
? Egg whites
? Soy sauce
? Chicken broth
? Peppers
? Sweet corn
? Coconut oil
1. Cook the chicken in the oven to ensure that it is thoroughly cooked.
2. Then boil the rice in the chicken broth until cooked.
3. Then throw the rest of the ingredients all into a frying pan and allow them to cook together for 5 mins.
---
Shrimp Pasta
? Shrimp
? Pasta
? Light cream cheese
? Peppers
? Broccoli
? Milk
1. Bring the pasta to a boil and allow to cook as normal.
2. Next cook the vegetables into a frying pan and add the shrimp.
3. Add the cheese and the milk allowing them to melt over the food.
4. Once this has been cooking for 5 minutes the sauce will start to thicken.
---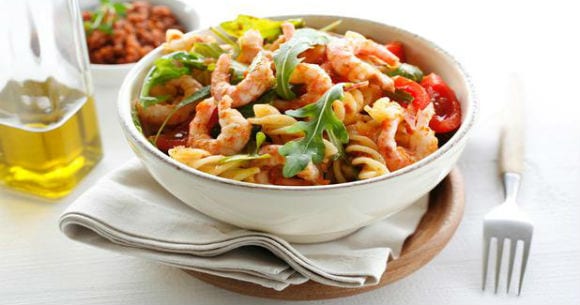 ---
Chicken Stir-Fry
? Chicken breast
? Vegetable stir fry
? Soy sauce
? Tomato pure
? Ginger
? Mushrooms
? Onions
? Thin noodles
1. Cook the chicken in the ginger and Chinese 5 spice until fully cooked.
2. Next, add the vegetables and allow to cook for 5 minutes.
3. Then add in the tomato pure and soy sauce until fully coated and mixed.
4. Finally add the noodles into the dish and mix thoroughly.
---
Food Swaps:
If you are going into a restaurant of a café then here are some tips. Choose:
? Pulses or chicken without the skin, lean measure such as ham and fish instead of fry-ups and pies.
? Tomato based sauces instead of ones based on cheese and cream
? Rice that is steamed or boiled instead of fried
? Potatoes with their skin on that has been baked or boiled.
? Fruit salads or other fruit based desserts. Also, lower-fat yoghurts instead of cakes, biscuits, sweets and ice cream
? Vegetables and salads are served plain, not with fatty dressings
? A glass of water or diet drinks instead of coke, orange juice or alcohol
---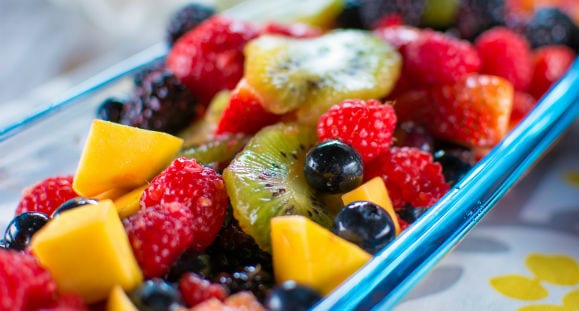 ---
Talking To Your Server:
More and more restaurants are putting their menus online. This means that you can get familiar with what is available before you go. Remember if you can't tell how a meal is cooked then just ask.
?Ask for no salt to be added
? Say no to bread or nibbles
?If your meal doesn't come with salad or vegetables ask for some
? Swap unhealthy or fatty sides for salad or vegetables
? Wait 10-15 minutes before deciding if you want a dessert
? Choose a smaller portion that going large or super size
---
Salads:
Salads can be both tasty and filling. If you ask them at home then you can save money at the same time. Salads that contain starchy foods like rice, pasta etc. are more filling. Adding lean meats and fish are also a great way to boost your protein. Make sure that you are using a variety of vegetables with all different colors to make it look more appealing and inviting. Watch out for the salad dressings or toppings like croutons. These are the small things that can turn a salad healthy to waistline damaging.
---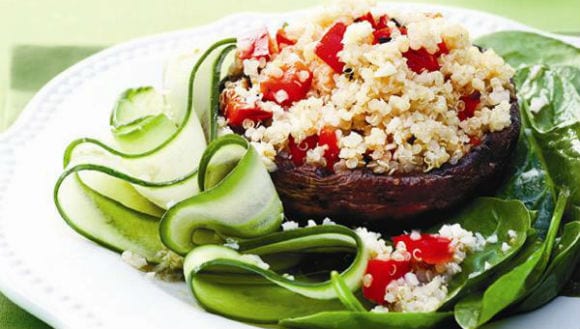 ---
Sandwiches:
Whether you are bringing a sandwich from home or buying one from the shops, here are some tips to help you make the healthier choices:
? Choose whole meal bread or higher-fibre bread
? When buying a pre-packaged sandwich look at the nutritional information. Choose one that is low fat – 3g of less per 100g, and 1.5g or less of saturated fat per 100g. Watch out for the salt content too – foods that are high are those that contain more than 1.5g per 100g.
?Have your sandwich without butter, spread or mayo. Or if you have small amount make sure that it goes further
? Go for a sandwich that has salad in it or even add in some extra salad if you are making it from home
? If you want cheese then go for mozzarella or Edam or low fat cream cheese, as these tend to be lower in fat and stronger in taste.
? Choose ones that have healthier fillings such as lean meat, tuna, reduced fat hummus or even a hard boiled egg.
---
Our articles should be used for informational and educational purposes only and are not intended to be taken as medical advice. If you're concerned, consult a health professional before taking dietary supplements or introducing any major changes to your diet.