When you put an incredible amount of time and energy into your training, you want to make sure that you're fuelling your body with only the best blend of nutrients for real results. Diet shakes often contain less protein than regular protein shakes, but a lower calorie count shouldn't mean any less progress — that's why THE Diet contains exactly the same amount of protein as THE Whey.
We're always looking for a way to improve your performance, whether you're cutting calories, building mass, or trying to maintain. That's why we've spent a lot of time reformulating THE Diet with well-researched ingredients of the highest quality. Whether you're looking to cut, or are after a low-calorie, high-protein shake with multiple weight loss benefits, discover why THE Diet works so well.
Flavour and Texture
The taste and texture of a shake are often overlooked in favour of the nutritional content, but it would be a miserable existence to sip on disgusting shakes all the time. That's why we put in plenty of time to research and test our flavours and textures as well as the nutrition.
The word "diet" brings on a particularly horrid sense of dread for anyone who has ever put themselves through a restrictive plan, so we've formulated four deliciously indulgent flavours, so that every meal or snack can feel like dessert.
Slurp on Strawberry Milkshake, Chocolate Brownie, Vanilla Crème, or Salted Caramel without the guilt of a sugary shake.
Premium Protein
This wouldn't be a premium protein shake without the highest-quality ingredients, backed by plenty of research. THE Diet, just like THE Whey, contains exactly 25g of protein per serving and is made up of a blend of whey protein isolate, micellar casein, and hydrolysed whey protein. It's the perfect satiating snack, breakfast boost, or post-workout protein pump.
That's because protein isolate and hydrolysed protein are digested fast to be used by the body soon after you take your first sip, whereas micellar casein is digested more slowly, giving your body the nutrition it needs over a longer period of time.
This makes it a perfect option for breakfast, as it'll give you that initial energy boost, as well as holding of that hunger a little longer. The fast-acting protein means your muscles are getting what they need immediately post-workout, while the micellar casein also makes it a satiating snack. You can indulge on around three servings a day for ultimate protein power as well as for a few more benefits.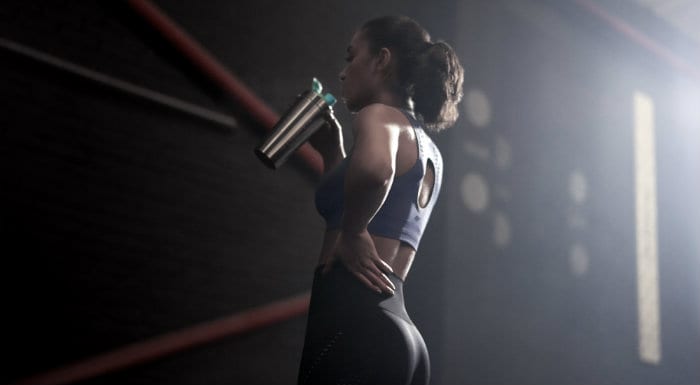 Weight Loss Benefits
You're putting in a lot of hard work to get to your goal, so why not let us give you that extra helping hand? To compliment this industry-leading protein combination, we've included some next-level enhancements that contribute to weight loss.
Matcha Green Tea Powder
Matcha green tea contains polyphenols called catechins. These natural antioxidants are the key to tea's health benefits, so what better to add to The Diet blend? Studies have shown that green tea can reduce body weight by increasing energy expenditure and fat oxidation — good news for shifting those extra stubborn pounds.1
Cinnamon Extract
Each serving of THE Diet provides the equivalent of 6g of cinnamon. The spice often used in desserts might not be what you first associate with weight loss, however, a recent study has proved otherwise. Cinnamaldehyde is an essential oil that gives cinnamon its flavour, but it has also been shown to improve metabolic health by acting directly on fat cells so that they begin to burn energy through a process called thermogenesis.2 That's it. We're sprinkling it on everything.
Choline
How could such a delicious blend pack so much goodness? Well, it keeps going with choline — proven to contribute to normal lipid metabolism.3 Its efficient metabolism of fats has also been linked to an increased feeling of satiety, so you're less likely to feel so hungry that you want to consume the entire contents of your fridge — always a bonus…4
Konjac Glucomannan
Here's one that you perhaps haven't heard of before — this is where our research really takes shape to make a premium diet blend that stands apart from the competition. From the root of the konjac plant, glucomannan is first and foremost a dietary fibre. Studies have indicated that in the context of an energy-restricted diet, that this fibre contributes to weight loss.5
Vitamin B5 (Pantothenic Acid)
B vitamins are essential for cell functions, with pantothenic acid ensuring that energy-yielding metabolism in cells is normal — this means that your body can make the most of the energy you get through food and reduce tiredness, meaning you don't feel as though you need to stock up so often.6
CLA
Conjugated linoleic acid (CLA) has been shown to be an effective supplement for reducing fat mass and is already naturally found in meat and dairy. The two main theories of how CLA works are that it firstly reduces lipid uptake into fat cells, secondly it reduces the accumulation of triacylglycerol in fat cells.7-8
Myzyme
This is our bespoke blend of digestive enzymes for the most efficient break down of protein into amino acids. This means improved digestion for better muscle recovery and repair.
Probiotic Ganeden BC30
This probiotic is found in many different foods and is designed to keep your gut working at full speed. Studies have shown that it reduces bloating and also helps the body to digest food better, meaning that you can get the most out of every meal.9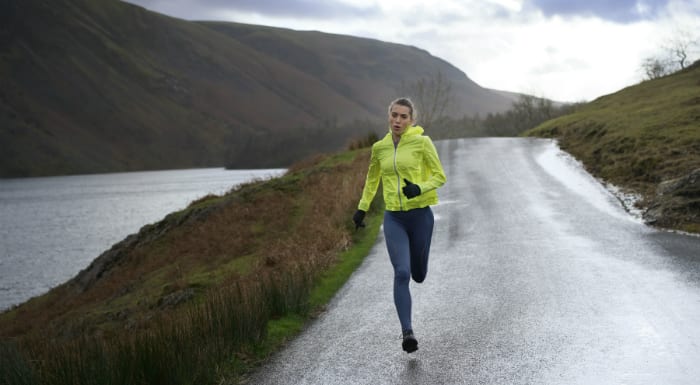 Same Great Quality, Different Goals
Are you moving on from getting lean to build muscle, or simply maintain? Find out more about THE Gainer and THE Whey, offering the same high-quality and well-researched supplements, but with ingredients tailored to your specific goal.
Take Home Message
THE Diet is bursting with highly researched and diet-specific ingredients to give your lean body mass goals the boost they need. Maintain muscle while you get to your leanest with the supplement that's specially designed to support you all the way.