---
There's just something undeniably satisfying about the classic crispy cake, right? 
---
Well, @niallkirkland has added a festive spin on these household favourites – using our most luxurious protein treat yet, the Myprotein x Hotel Choc Protein Slab. It's creamy dark chocolate that's infused with high-quality whey protein isolate, making it the perfect indulgent-tasting snack to gift your loved ones with this Christmas.
Switch out your regular cereal for our delicious Protein Crispies to boost the protein content even more, and you'll have the tastiest training treat to enjoy after your workouts.
Makes 9
Ingredients
40 g marshmallows
1 tbsp. 100% Coconut Oil
2 tbsp. peanut butter (smooth)
75 g Protein Crispies
50 g white chocolate (for decorating)
9 ready-made Christmas decorations (optional)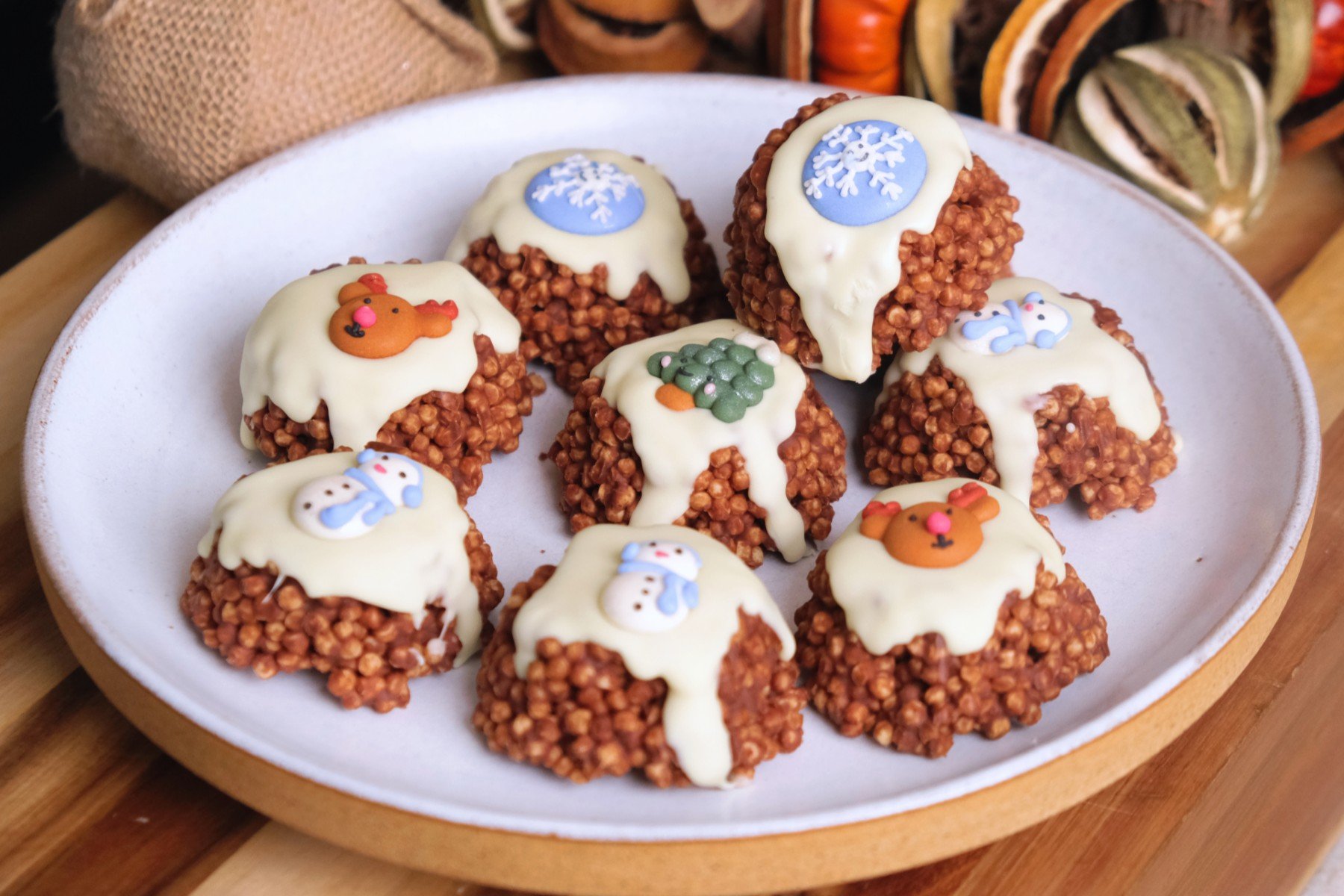 Method
First, break up the Hotel Chocolat Protein Slab into pieces and place in a saucepan. Add the marshmallows, coconut oil, and peanut butter and begin to heat gently. Stir constantly until everything is fully melted and combined.  

Transfer the Protein Crispies to a large mixing bowl and then add the melted protein chocolate mixture. Stir to combine and then divide the mixture into 8 muffin cases. Chill in the fridge until set.  

Once set, remove the crispy treats from muffin cases and place on a plate or board upside down. Add a teaspoon of melted white chocolate on top of each crispy treat and top with a ready-made Christmas decoration if using. Chill for another 30 minutes to allow the white chocolate to set and then enjoy!