The avocado-toast trend is still raging onwards, and now it's here in 15-minute vegan pizza form.
All you'll need for this vegan pizza recipe is a blender and an oven – no fancy equipment necessary.
The avocado makes the most delicious swap-in for cheese, while the vegan-friendly pesto gives it a punchy kick – perfect for a quick weeknight dinner that even the novice home cook could knock up in a jiff!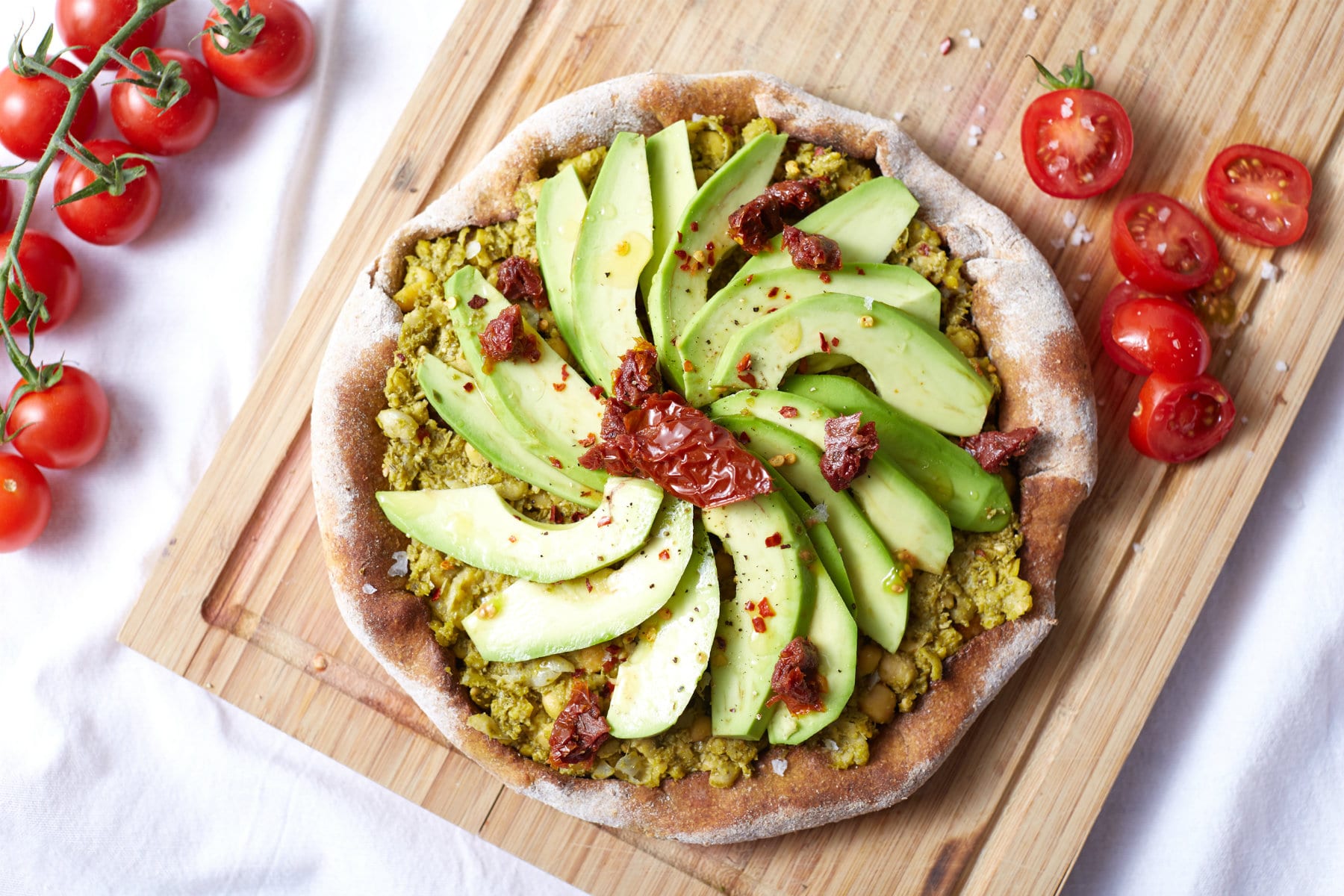 Ingredients

For the base:
190g whole wheat flour
Pinch salt
120ml warm water
2 tsp. olive oil
1 clove garlic
Toppings:
3 tbsp. vegan pesto
200g tinned chickpeas
2 ripe avocados
½ lemon (juice and zest)
Good pinch coarse sea salt and pepper
Pinch chilli flakes
Method
1. Preheat oven to 250°C. First, add flour and salt to a food processor and pulse to combine. Turn the food processor to low and gradually pour in the water and olive oil. Process for 45-60 seconds until a dough ball forms.
2. Remove the dough and roll into a ball.
3. Place the dough onto a floured surface and roll it out to approx. 0.5cm thickness. Next, move the dough over your pizza pan and fold over the edges to create a small crust. Brush over a little extra olive oil and sprinkle over garlic. Bake for 8-10 minutes or until the edges begin to brown.
4. Once baked, remove from oven. Mash chickpeas and pesto together and spread over the pizza, then add sliced avocado, lemon juice and zest, sea salt, pepper and chilli flakes. Then eat it. Now.