Sweet potato and Quinoa Protein Flapjack Recipe
If you're looking for a oat free flat jack recipe- this one's perfect for you and as usual… it's super easy to make! This Sweet potato and Quinoa  Protein Flapjack recipe uses sweet potato and quinoa so is perfect for after a workout to restore you potassium and glycogen levels- whilst getting a good source of sweet protein.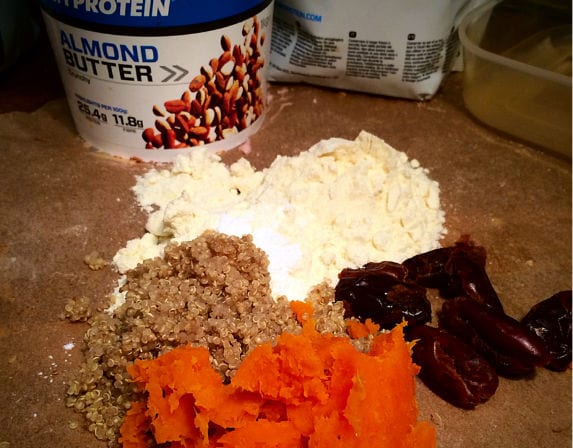 Method
To get started, pierced you sweet potato with a fork and cook in the microwave for 4 minutes (may take longer depending on the size of your sweet potato- the one used here was quite small). Allow to cool.

At the same time, cook around 40g of dried quinoa in a pan of boiling water for 12-15 minutes.

Allow your cooked quinoa and sweet potato to cool. In a bowl combine your protein powder and quinoa. In a food processor combine your almond butter, dried dates, and sweet potato and blend.

Add your nut butter, dates and sweet potato blend to the protein powder and quinoa and mash until all blended. Add 4-5 tablespoons of water, until you get a stick consistency like the one below. Stir in your chocolate chips.

Add the mixture to a square deep tin and bake at 150 degrees Celsius for 15 minutes. Remove and allow to cool for 20 minutes.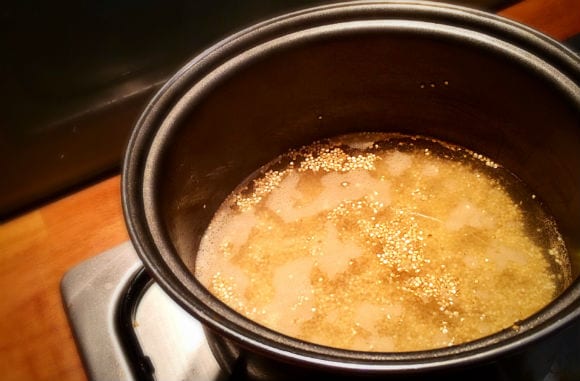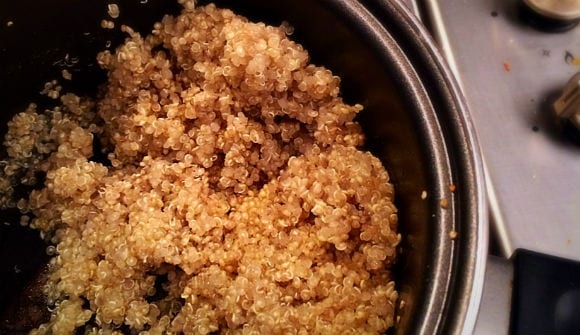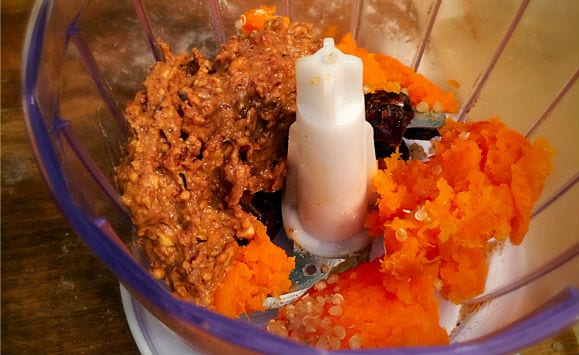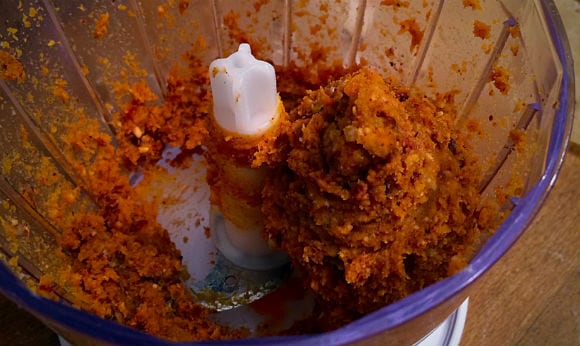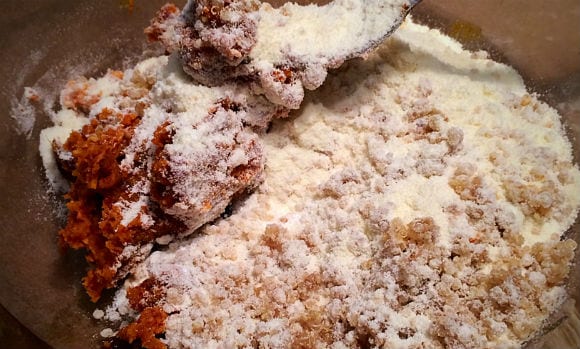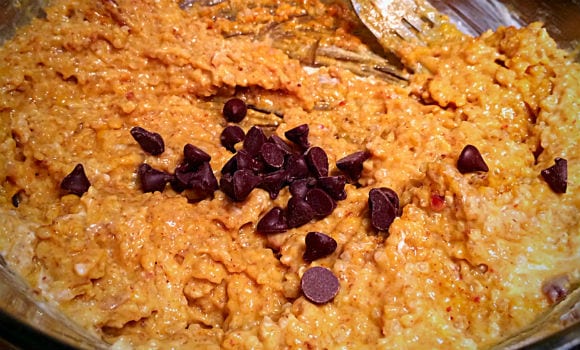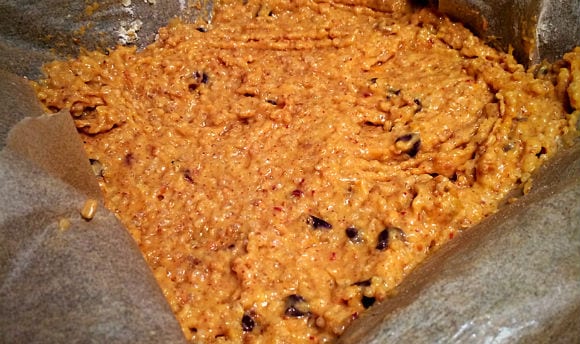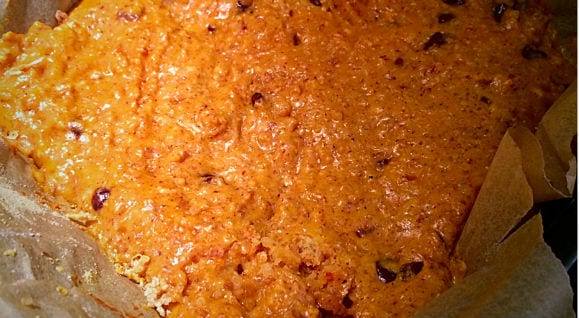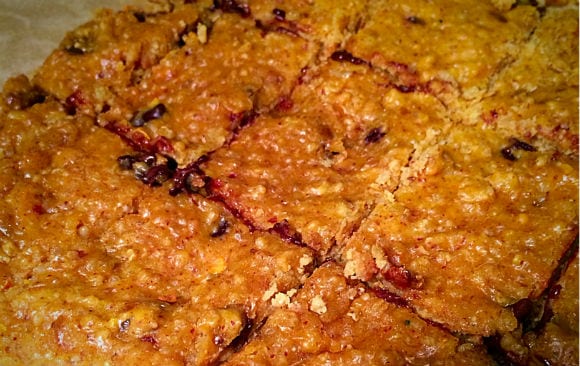 For more recipes click here.
To buy our Impact Whey Protein click buy now.