Working out in just a sports bra and leggings isn't for everyone, we totally get that — so we've got you covered (quite literally) with some of our favourite training tops.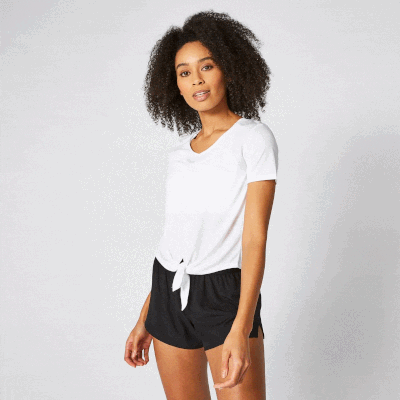 Now this is a sweet and simple workout essential. Keep it casual in this loose-fitting tee, made from soft-feel fabric and finished with a tied front.
Perfect match with: The Energy Dual Shorts, for an easy workout outfit that keeps you super-cool.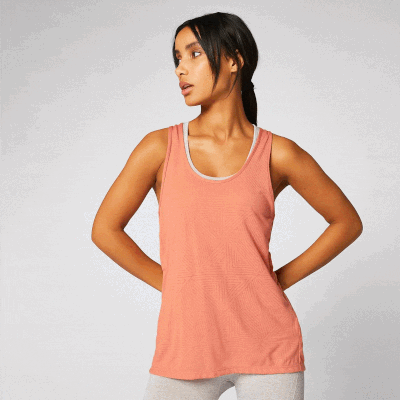 Featuring a unique burnout finish and a cut-out, twisted back design — you'll be all set to take things up a notch in this vest.
Perfect match with: The Inspire Seamless Leggings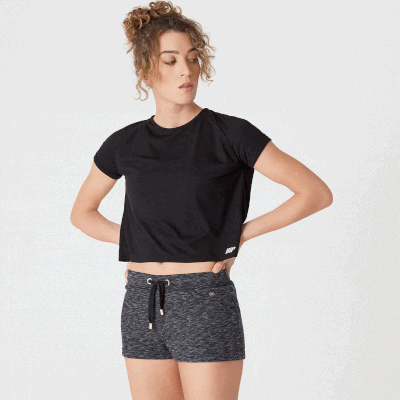 Looks like a perfectly average t-shirt from the front right? Then you turn around and see that baby got back…
Perfect match with: The Control Sports Bra — show off that strap detail.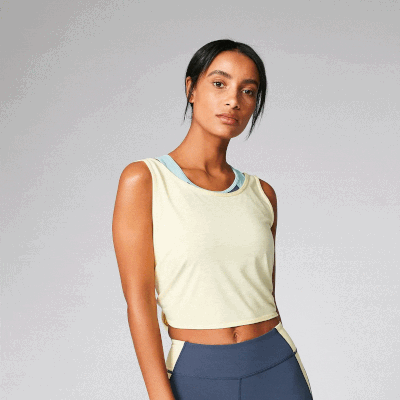 One of our absolute favourites, the Tie-Up Vest is just so pretty. You really do get the best of both worlds in this little number — flattering coverage at the front, with total breathability at the back.
Perfect match with: The Power Cross-Back Bra. It just has to be.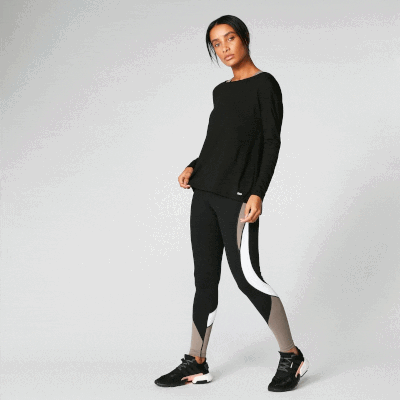 Long-sleeve more your thing? The Split T-Shirt is an ideal lightweight layer that keeps you covered while allowing for airflow with a subtle open back design.
Perfect match with: The Power Deluxe Leggings, for a casual look that's still fierce.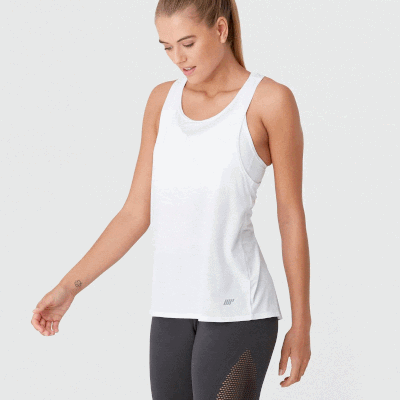 There's a whole lot more than meets the eye when it comes to this vest — not only does it have a flattering open back design that you can tie up, but the fabric has an antibacterial finish to stay fresher for longer between washes. Plus, there's reflective detailing in case you're an outdoor runner.
Perfect match with: The Shape Seamless Leggings, for a sleek training outfit.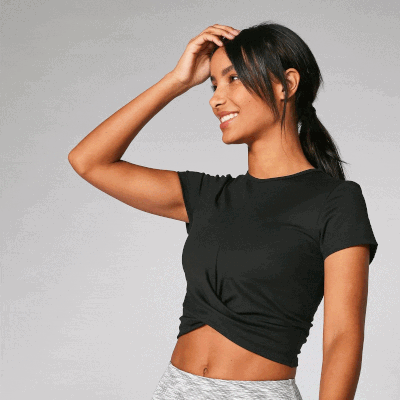 Dare to bare a little midriff in this flattering cropped t-shirt, the Power Crop Top is ideal to pair with all your high-waisted leggings. Designed with stay-dry sweat-wicking technology, it'll keep up with any training you tackle.
Perfect match with: The Power Mesh Leggings, of course — who doesn't love a set?