---
Ready to see your baking skills bloom? Introduce yourself to heaven on a plate.
As a bonus, this simple recipe won't keep you in the kitchen all day. It is great for all the family –  that's if there's any left to share!
---
Ingredients
---
For The Cake:
? 2 Large Eggs
? 140g Organic Buckwheat Flour
? 100g Organic Kamut Flour
? 50g Organic Whey Protein
? 80G Organic Coconut Sugar
? 1 tbsp Honey
? 2 tbsp Organic Coconut Oil (Melted)
? 250ml Coconut Milk
For The Frosting:
? 400ml Coconut Milk
? 1 tbsp Honey
? 2g Xanthum Gum
? 1 tbsp Shredded Coconut
---
Method
---
For The Cake:
#1 Heat the oven to 160 degrees.
#2 Grease two 8-inch cake pans with coconut oil.
#3 Put the egg whites in the mixing bowl. Turn the mixer on high and beat the eggs to stiff peaks.
#4 Combine the dry ingredients and whisk together.
#5 Mix the sugar, honey and eggs together. Once mixed well, add in coconut oil.
#6 Combine the oil mix and dry mixture whilst slowly combining the nut milk.
#7 Add the mixture to the lined cake tin and bake for 20-22 minutes.
#8 Take the cake out of the oven and let it cool.
For The Frosting:
#1 Combine all the ingredients in a mixing bowl.
#2 Spread over the cake and decorate with dried coconut
#3 Enjoy!
---
MACROS FOR BLOSSOM CAKE
Calories: 240        Protein: 10 g          Fat: 10 g          Carbs: 36 g               
---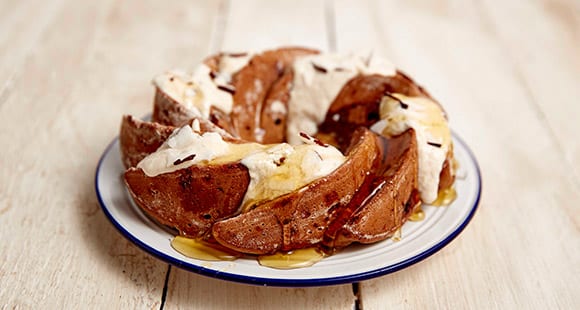 ---