Need a mid-afternoon pick-me-up that won't derail your diet?
---
These simple cookie dough squares from Niall Kirkland are the perfect solution to sweet-tooth cravings — only they're packed with protein, not sugar.
Ideal for when you need a little treat to get you through a day of Zoom meetings and email chains.
Makes 15
Ingredients 
120g almond flour (blended)
50g desiccated coconut (blended)
1 scoop Impact Whey Protein (Vanilla)
1 tsp. vanilla essence
3 tbsp. almond milk
A pinch of sea salt
Milk, dark, & white chocolate for decorating (optional)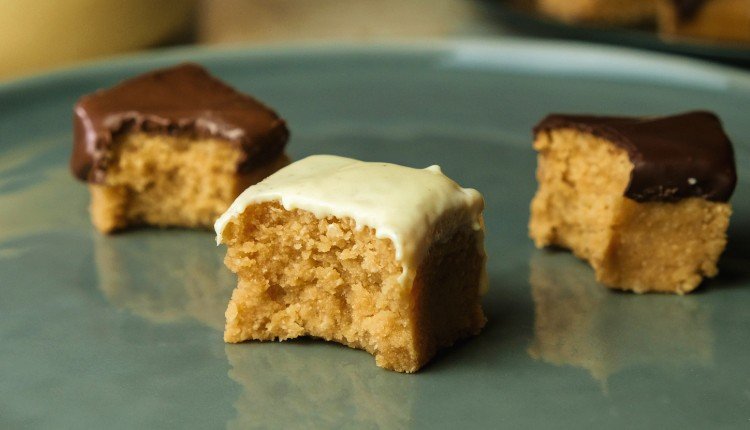 Method
In a large bowl, mix together the almond flour, coconut flour, peanut butter, whey protein, milk, vanilla, and sea salt.
Once your mixture is completely mixed and looks like cookie dough, transfer to a lined Tupperware or small baking dish and press down flat with a spatula or the back of a spoon. Chill in the fridge for 30 minutes.
Remove and then cut up into small squares. If you want a little more indulgence, try topping each one by dipping into melted chocolate of your choice. Enjoy!