With Valentine's Day out the way, you're probably looking for another reason to spend the day indulging in all things sweet and chocolatey. It's cold outside and all you want to do is cuddle down with some comfort food this Pancake Day. 
Well, what if we told you that you could eat pancakes ALL DAY. We know, that as a grown up you can decide to do this anyway, but you might be looking to mix it up so that they still feel like 3 square meals (plus maybe some mini pancake snacks…) 
Here's how to eat pancakes all day long and not get bored.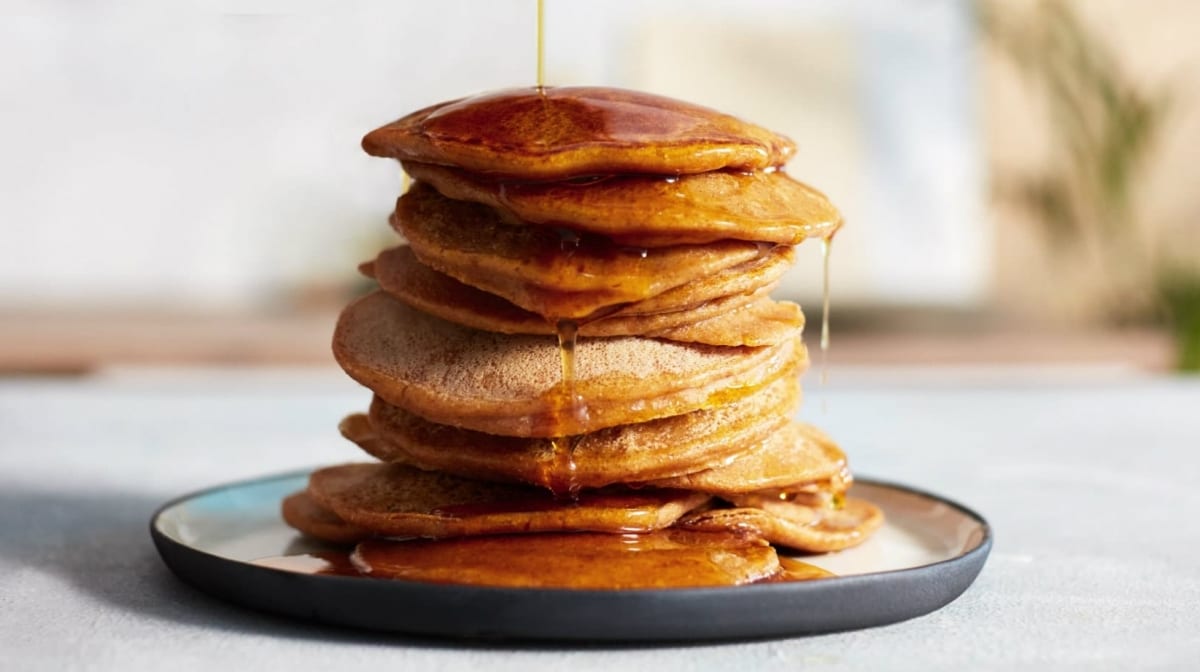 Breakfast
Pancake Cereal
Most of us like to start our day off with a nice bowl of cereal — it's simple and a sweet treat to start the day. So, why not incorporate pancakes into this breakfast time tradition?  
Check out this pancake cereal recipe that'll keep you going until lunch with bananas and a scoop of Impact Whey Protein thrown into the mix.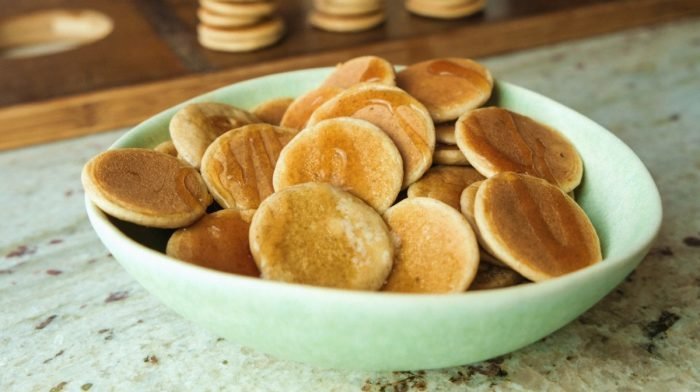 This is what #breakfastgoals looks like.
Peanut Butter Stuffed Stack
If you're looking for more of a stack for your breakie, then this peanut butter stuffed pancake stack isn't one to miss. We've decided it's not enough to just drizzle it over the top, it needs to be slap bang in the middle of the pancake too. 
Packed with protein and healthy fats, this is the breakfast of champions that'll set you up for a hard day of eating pancakes.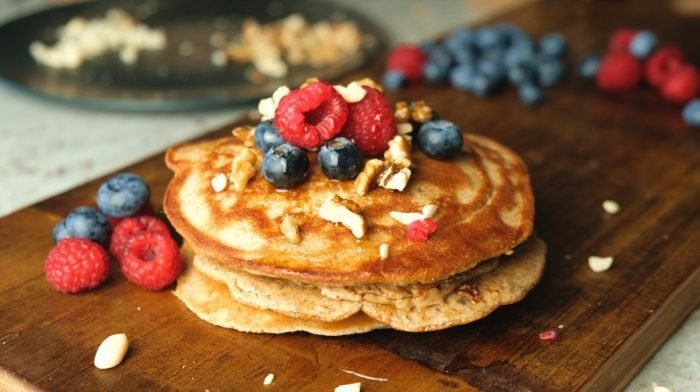 A breakfast like this will have you jumping out of bed in the mornings.
Snack
Protein Pancake Dippers
Most of us can't make it between meals without a good snack, so we've sorted the snack of dreams for you to get through this tough Tuesday. It involves pancakes (of course…), lashings of syrup, and plenty of bacon — what's not to love? 
Lunch
Smoked Salmon Pancakes
Before you dismiss savoury pancakes, you're going to want to try this recipe. Packed with protein and micronutrient-dense spinach, plus a healthy spoonful of crème fraiche, these smoked salmon pancakes will power you through your afternoon and have you wanting more. 
Dinner
Ham and Cheese Stuffed Pancakes
It would be absolute sacrilege to mention savoury pancakes without throwing some cheese in there. But we've just more than just sprinkle some over the top of a mediocre pancake. We're talking ham. And. Cheese. Stuffed. Into. A. Pancake. WOW.
If this isn't the dinner of your dreams, then what is?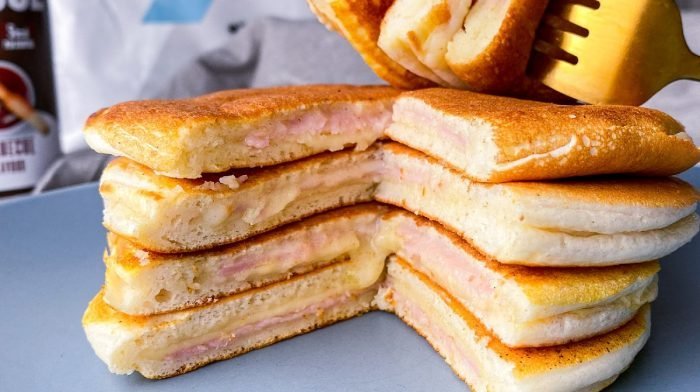 Toastie lovers, would you try this?
Dessert (because you haven't had enough already…)
Pecan Pie Pancake Stack
If you've not had enough of pancakes by this point, then firstly, we're incredibly impressed. Secondly, this stack is the sensational dessert you didn't know you needed. Even more importantly, it's dead easy to make with our Protein Pancake Mix. 
Topped with banana, pecans, and Sugar-Free Syrup you can almost pretend it's good for you too… 
Take home message
You see? It's easier than you thought to eat tasty pancakes all day. From sweet to savoury, the pancake is a versatile meal that can be made into anything with a little imagination. Even better, our recipes are packed with protein and goodness, so you can stuff your face knowing they're doing some good too.