---
These crispy reindeer squares are the perfect Christmas snack. 
---
Made with just 3 simple ingredients, these homemade squares are deliciously sweet and satisfyingly chewy. And, unlike supermarket alternatives, they're made with our Protein Crispies which have a 50% whey protein isolate content — ideal for supporting your training goals.  
All you need are a few pairs of edible eyes and some simple icing to complete those reindeer faces and create the ultimate festive treat.  
Makes 9  
Ingredients
100 g butter or light spread
350 g mini marshmallows
170 g Protein Crispies
18 edible eyes
To decorate: icing pens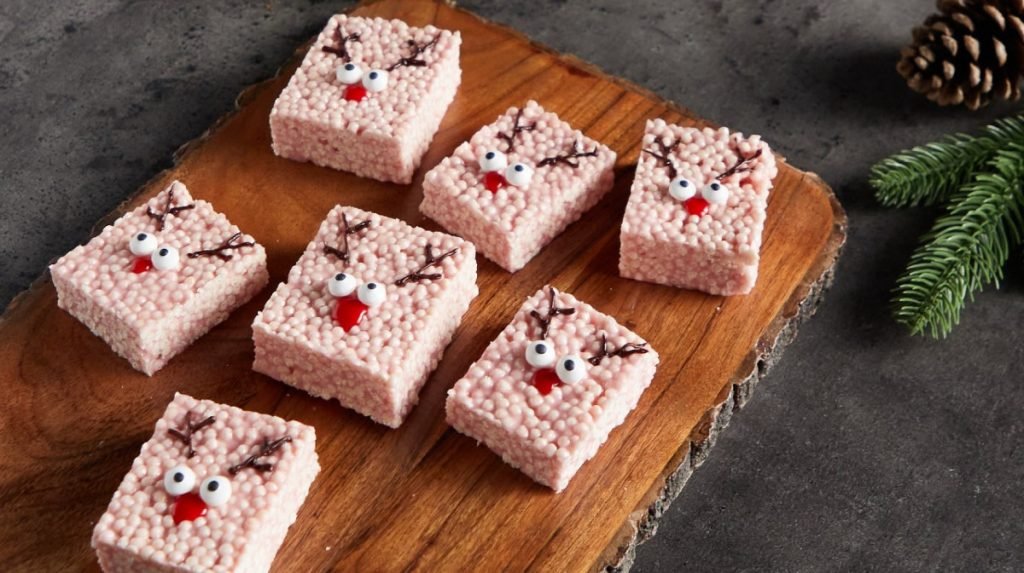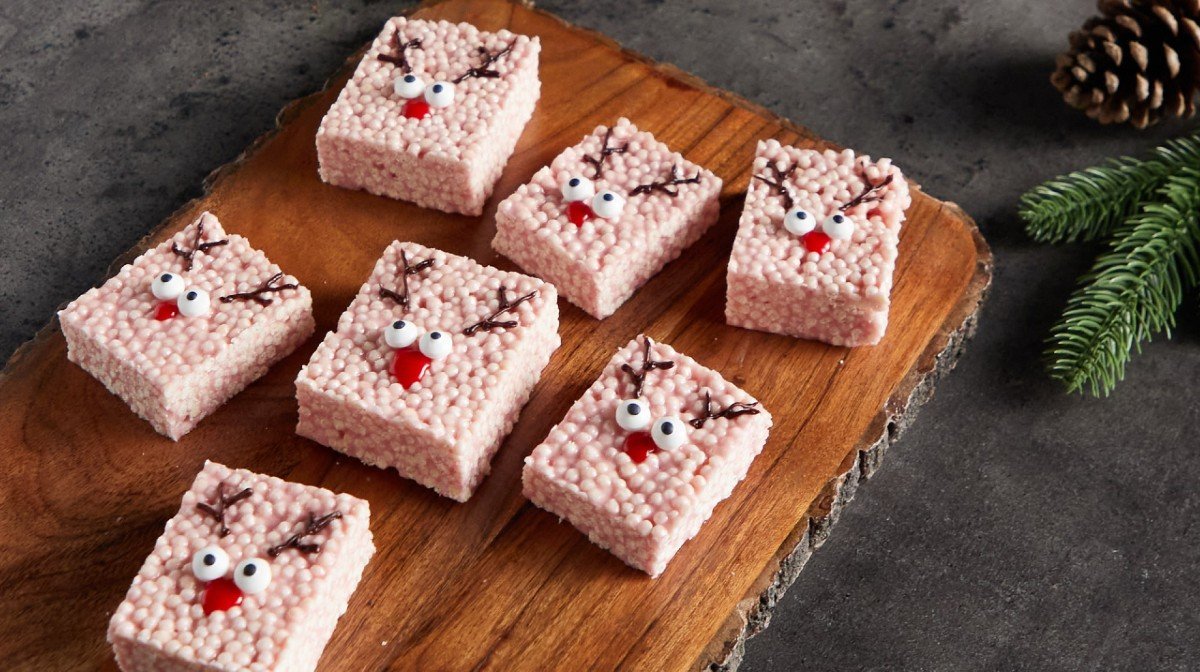 Method
First melt the butter in a large saucepan over a medium heat. 

Next, add the marshmallows and stir until completely melted.  

Add the Protein Crispies and stir to combine in the marshmallow mixture. Pour the mix into a lined baking dish or container and then use the back of a spoon or wet glass to flatten and smooth out.  

Leave to chill in the fridge for 45 minutes.  

Once chilled, remove from fridge and cut up into 9 even rectangles. If decorating, use icing pens to draw on reindeer antlers, a red nose and stick-on edible eyes to complete your festive treats.