These chickpea cookies are made with no oil, white sugar or butter, and still taste delicious.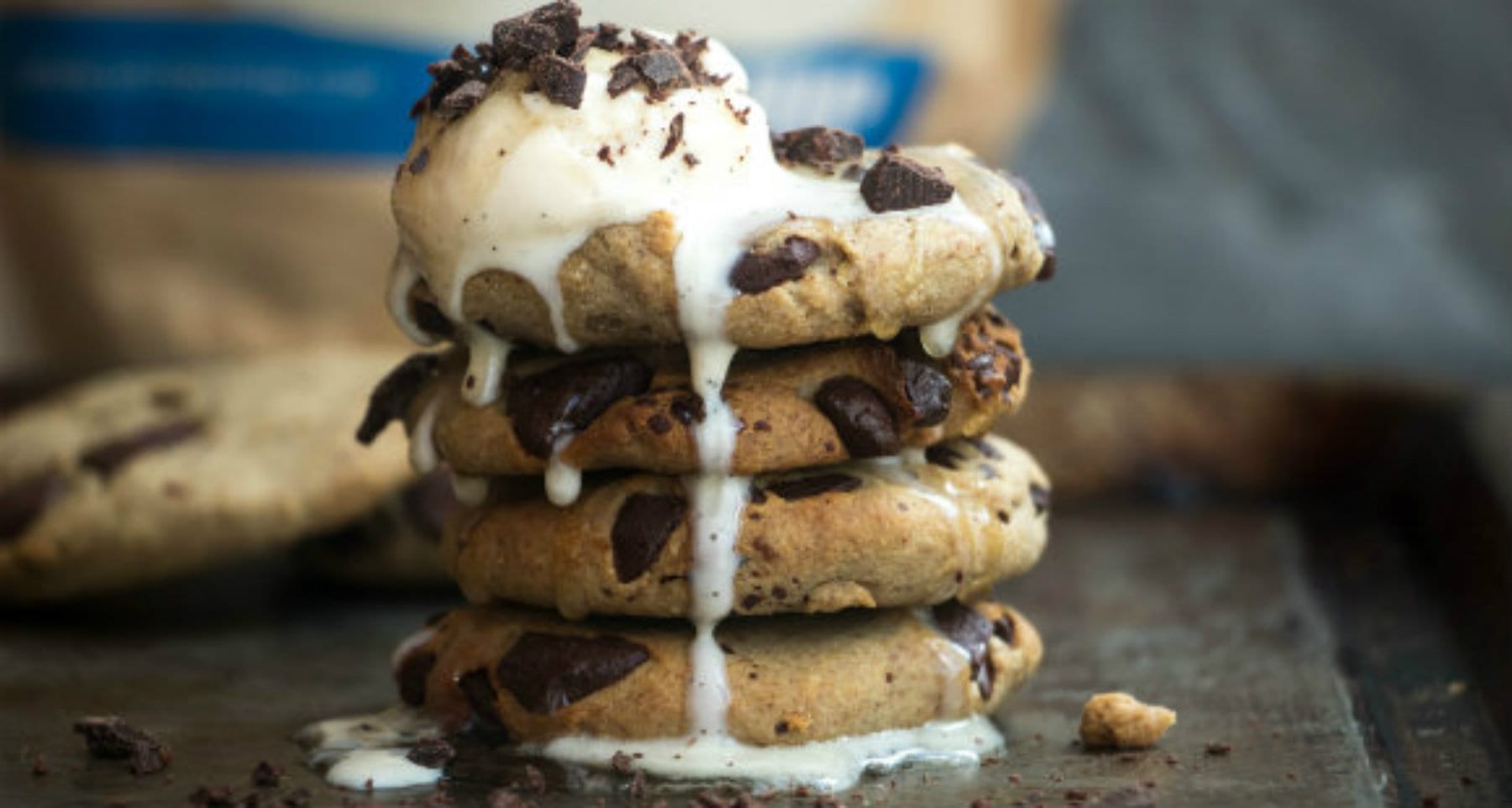 Ingredients
1/2 can cooked chickpeas (drained and rinsed)
3 1/2 tbsp. agave nectar/maple syrup
45g Buckwheat Flour or wholemeal flour
3 tbsp. Smooth Peanut Butter
25g dairy-free dark/raw chocolate
Method
1. Preheat your oven to 180C and line a tray with baking paper.
2. Pop the chickpeas, peanut butter and agave into your food processor and blend until well combined.
3. Add the flour and blend again so that you're left with a nice smooth dough.
4. Roughly chop the chocolate and mix through the cookie dough.
5. Mould the mixture into small, cookie shapes and lay these out onto the baking tray. This should make around 7 cookies.
6. Bake these in the oven for around 14 minutes, until golden brown and then allow them to cool on a wire wrack.
MACROS PER COOKIE
Calories: 124           Protein: 3.7g           Fat: 5.4g           Carbs: 17.4g