Want to satisfy those takeaway cravings with an incredibly low-carb, low-calorie and high-protein dinner that's still delicious? Look no further than @niallkirkland's easy chicken Chow Mein recipe with Zero Fettuccine.
Zero Fettuccine the answer to turning your calorific Chinese into a light and healthy meal. Containing no sugar, less than 0.1g of fat and only 7 calories per serving, they're the perfect substitute if you want to shift a few pounds without taking on a crazy diet.
Mixed in with a light sauce, lean chicken and luscious vegetables, you can enjoy this wholesome meal completely guilt-free.
Makes: 3 servings
Notes: The idea behind a stir-fry is that everything is fried very quickly in an extremely hot wok, so it's important that all veggies are cut very thin and evenly, so they cook evenly, apart from the garlic as it will burn if cut too small.
Ingredients
1 tbsp. toasted sesame seed oil
2 tbsp. soy sauce
1 heaped tbsp. sugar
300g chicken breast – cut into thin strips
1 red pepper – thinly sliced
1 carrot – thinly sliced
1 pack mange tout
1 pack baby corn – sliced
2 cloves garlic – coarsely chopped
2 tsp. olive oil
300g Zero Fettuccine
1 spring onion
1 tbsp. sesame seeds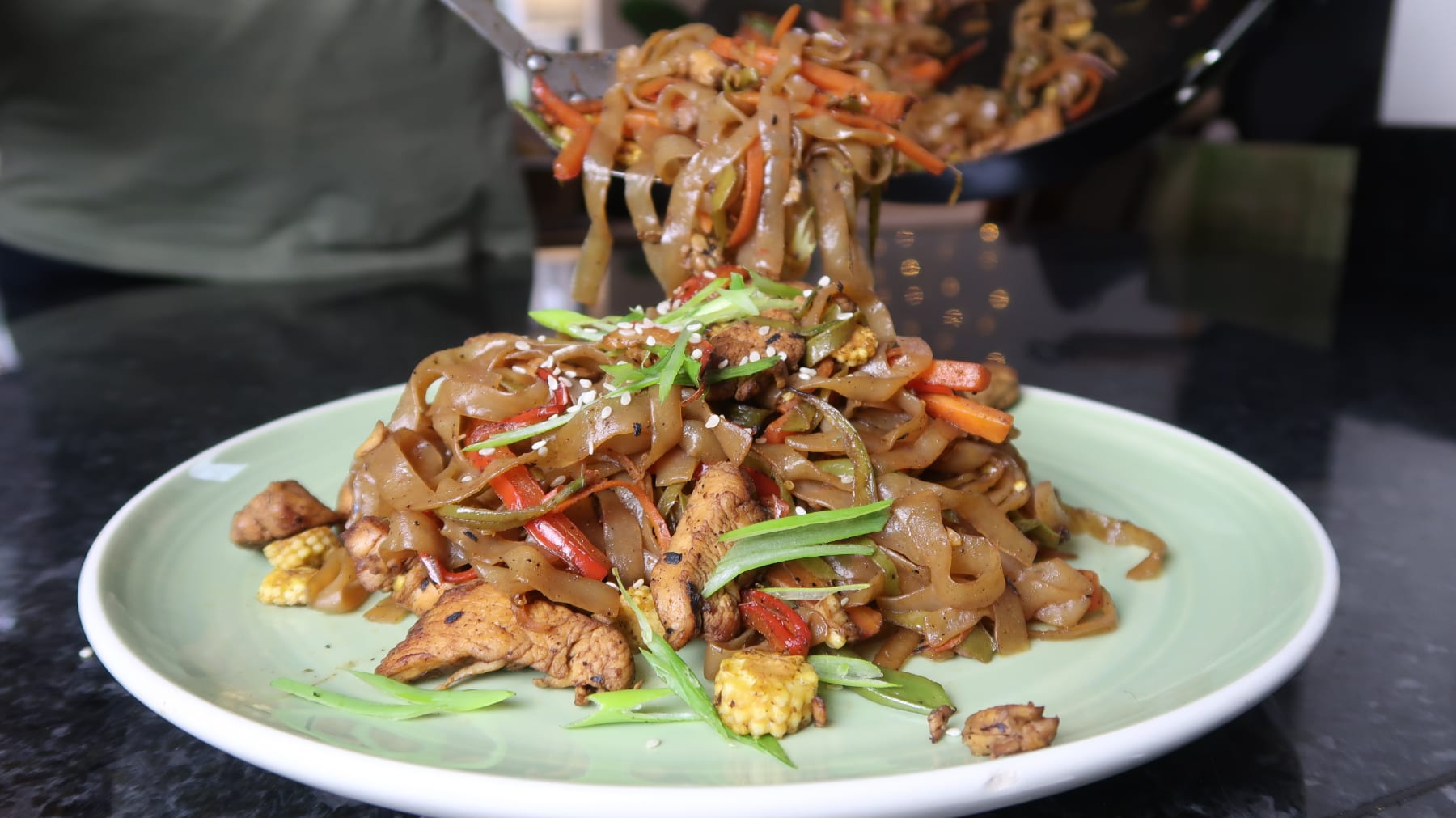 Method
1. Cut up the chicken and vegetables before you starting cooking anything.
2. Mix together the sesame oil, soy sauce, and sugar in a bowl until the sugar is dissolved, before dividing into two bowls.
3. Mix your chicken strips in one of the bowls of sauce and set the other bowl aside.
4. Heat your wok to a high temperature, waiting for it to start smoking before you add the olive oil.
5. Add your red pepper and stir constantly – don't take the wok off the heat.
6. After 2 minutes, add the carrot and continue to stir for a few minutes.
7. Add the rest of the vegetables and stir fry for 4-5 minutes, then remove from the pan and set aside.
8. Add some more oil to the pan before you add the chicken and cook through, constantly stirring.
9. Once the chicken is cooked, add the vegetables Zero Fettuccine and the rest of the sauce to the wok and mix together.
10. Serve up the stir fry and sprinkle with the spring onion and sesame seeds.
Enjoy Niall's easy chicken chow mein with low carb noodles? Check out these too…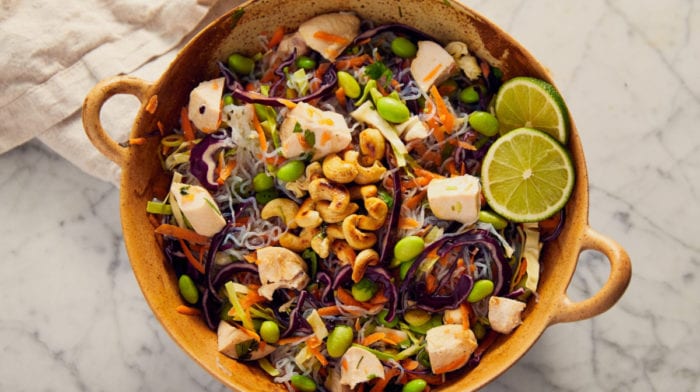 Have your noodles and eat them, too – even on your low-carb diet.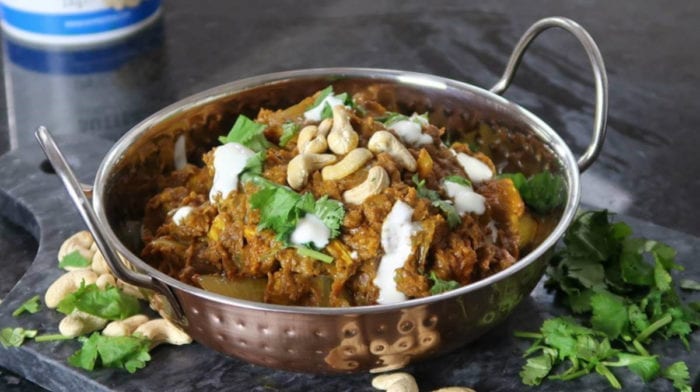 Every bit as creamy as any restaurant dish – except it's actually good for you.