A chocolate yule log is an essential addition to your table during Christmas.
---
This incredibly simple recipe from our favourite baker, Florencia (healthy_floflo), is ideal for a homemade dessert that packs in a little protein kick as well as being utterly delicious. You can forget the internal debate over whether or not to have seconds and just dig in!
Serves 8
Ingredients
3 eggs (separated into yolks and whites)
80g light muscovado sugar
2 tbsp. water
60g self-raising flour
15g cocoa powder
200ml cream
2 scoops Impact Whey Protein (vanilla)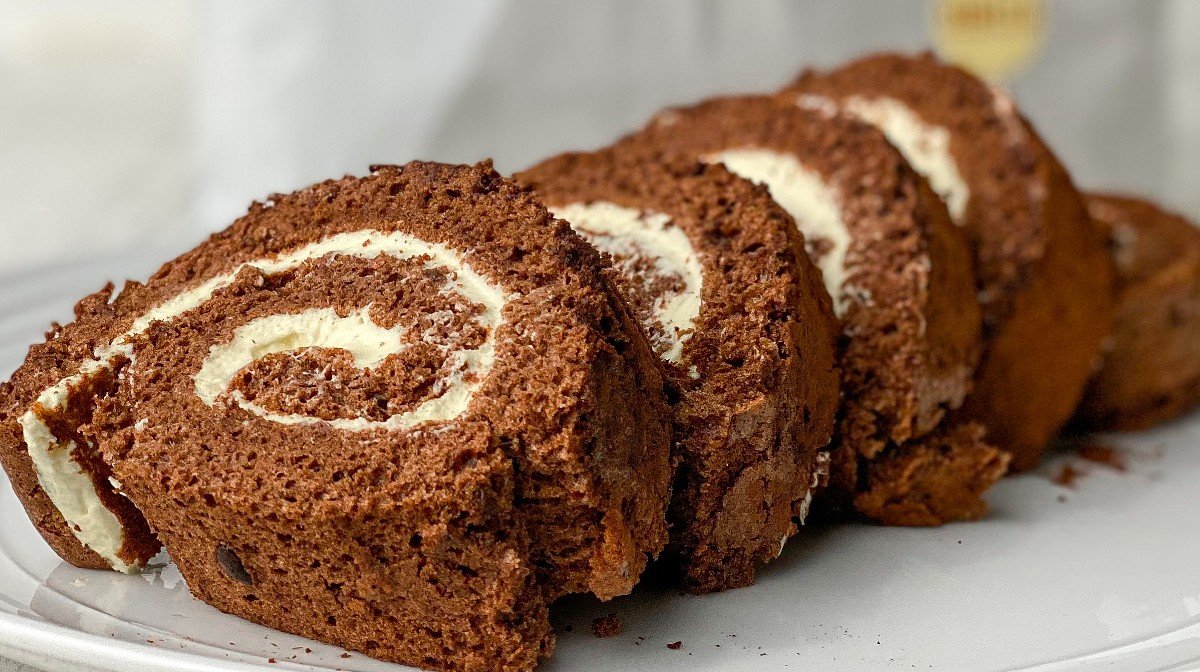 Method
First, preheat the oven to 170°C.
In a small bowl mix the yolks, sugar, and water until smooth. Then sift in the flour and cacao powder, whisking until the mix leave a trail.
In another bowl beat the egg whites until stiff. Then add the egg whites into the cacao mixture in three separate parts, folding in really gently.
Pour the mixture into a lined baking tray and cook for 10 minutes or until firm.
Remove the sponge from the oven and let cool down completely. In the meantime, beat the double cream and protein powder together until you get a smooth, thick mixture that sticks to the whisk.
Spread the cream evenly on top of the sponge and roll carefully. Sprinkle with a little more cocoa powder to decorate and then serve!