Most of us know someone who is a vegetarian — but do you know exactly what they do and don't include in their diet? It's no longer as black and white as it once was — there are multiple diet patterns that fit into the "vegetarian" category. This article explains what a vegetarian diet is, and the different types of vegetarian diets that are commonly followed. 
Jump to: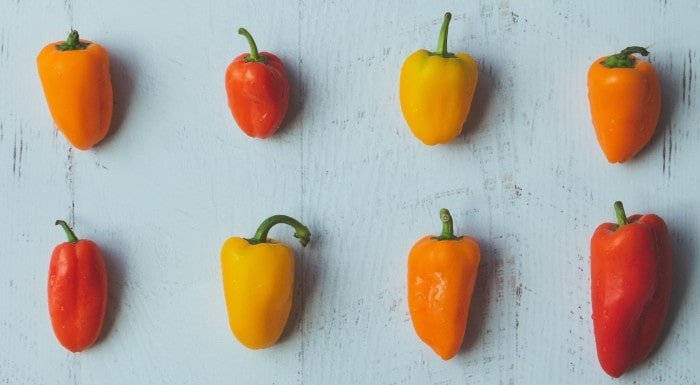 What is a vegetarian?
A simple definition of vegetarians is a group of people who eliminate animal products from their diet — typically meats are the primary food excluded. This means the person following a vegetarian diet doesn't eat beef, chicken, turkey, pork, lamb, or venison — they may or may not include fish.1 When you consider products made from or by animals (such as milk, eggs, or even honey), this is where different types of vegetarian diets are distinguished.
Many of these terms aren't strict definitions but rather terms people use to describe their eating patterns.
Types of vegetarian
Vegans
Those who follow the vegan diet include all plant-based products in their diet but exclude any animal products or meats — including products made by animals, like milk or sometimes even honey.1 A vegan diet is very well defined in that there are few blurred lines about certain products: all animal-based foods are excluded. 
Summary: Vegans exclude all animal foods and foods made by or from animals.1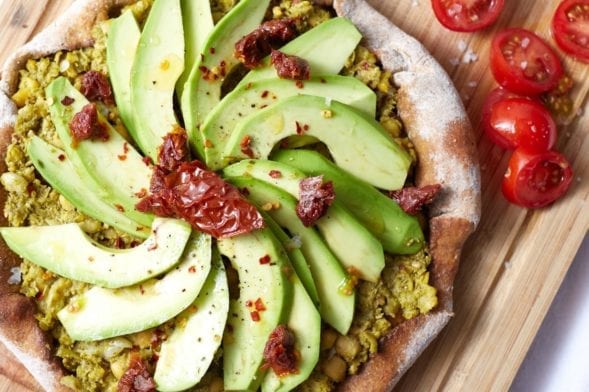 Lacto-vegetarians
People who follow a lacto-vegetarian diet include plant-based foods plus milk and milk products in their meals.1 People who identify as "lacto-vegetarian" likely do not include egg products and exclude meat products. Lacto-vegetarians can get protein from foods such as whey products, yoghurt, milk, cheese, and cottage cheese, in addition to plant-based protein sources.
Summary: Lacto-vegetarians include milk and milk products in their diet but no meats.1
Ovo-vegetarians
This group of vegetarians specifies that they include eggs in the foods they eat in addition to plant-based foods.1 They still exclude meat products, and likely do not include dairy products. Eggs are common ingredients in many prepared foods and baked goods, and can be a good source of protein and fat-soluble vitamins in a mostly plant-based diet.
Summary: Ovo-vegetarians include eggs in their primarily plant-based diets.1
Lacto-ovo-vegetarians
People who follow this vegetarian style of eating include both milk and eggs in their diets. They likely still exclude meats but this may not include fish or shellfish. This plant-based eating pattern includes protein from milk and eggs in addition to plant-based sources like beans, peas, and soy.
Summary: Lacto-ovo-vegetarians eat a mostly plant-based diet with the addition of eggs and milk products.1
Pescatarians
Those following a pescatarian diet include fish and/or shellfish in their meals, but avoid land-based animal meats like beef, chicken, and pork.2 They may or may not include milk or eggs in their diets. If they do, they could be called lacto-ovo-pescatarians — which is quite the mouthful! Fish is an excellent source of protein to complement plant-based proteins in this diet style.
Summary: Pescatarians consume fish or shellfish in addition to a plant-based diet, but not poultry, pork, or meats.2
Pollotarian
This variety of vegetarian diet includes poultry like chicken, turkey, and duck, but does not include red meat or pork.3 People following this diet may focus mostly on plant-based foods but add poultry for extra protein. Avoiding red meat and pork may be to limit saturated fat or for other dietary preferences. Pollotarians likely get plenty of protein in addition to their plant-based sources.
Summary: Pollotarians include chicken in their mostly plant-based diet pattern but don't eat pork or beef.3
Flexitarian
A modern take on vegetarianism, a "flexitarian" eating pattern may focus on mostly plant-based foods without completely or specifically excluding any particular category of animal foods.2 Using this term to describe your diet means you lean toward a plant-based eating pattern but occasionally include any or all types of animal products.
Summary: Flexitarians prefer to eat a mostly plant-based diet but do not completely restrict animal-based foods.2
Whatever kind of vegetarian you are, you can still get plenty of protein in…
Take home message
Vegetarian diets are focused on consuming primarily plant-based foods and may or may not restrict some animal-derived products based on the specific eating pattern they are based on. All forms of vegetarian diets can be nutritionally adequate with enough variety. The best diet for you to choose is one that is nutritionally well-rounded and aligns with your health needs and personal preferences, but cost and convenience should also be considered.