Georgina Ellis | Running & Yoga
www.fitcetera.co.uk
Athletes and Paleo go together like a burger and chips (oh the irony!) but is the caveman diet optimal for athletes?
And who actually follows this sort of diet in the world? Let's find out…
---
What is the Paleo Diet?
There is no real short way of describing the Paleo diet, but the reason it's so well linked to training could be something to do with "Training in 100 words"; the diet-related portion of this well-known description is:
"Eat meat and vegetables, nuts and seeds, some fruit, little starch and no sugar. Keep intake to levels that will support exercise but not body fat."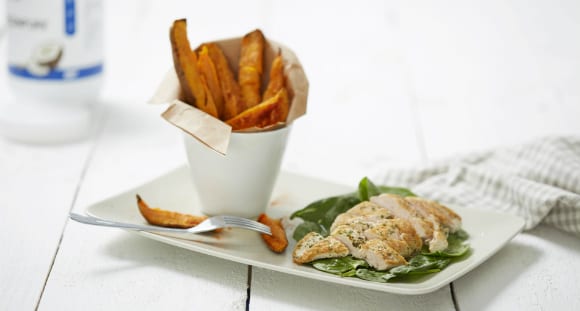 Basically, the Paleo diet is centred around eating as our ancestors would have, before agriculture. It's a hunter-gatherer diet, which essentially includes:
? Quality meat and fish (outdoor reared and naturally grazed).
? Some forms of potatoes (usually sweet potatoes).
? Vegetables and salad items, nuts, seeds, berries and other fruit.
? Those who follow the Paleolithic diet also tend to avoid grains and dairy, in addition to processed foods and alcohol.
---
Benefits of the Paleo Diet
The health and fitness industry generally agrees on a few high-level points about nutrition:
1) Eating more whole foods is a good thing.
2) Cutting back on processed foods is a good thing.
3) Limiting alcohol and sugar is a good thing.
The Paleo diet ultimately encourages focusing on foods that will nourish and fuel you, and everything else is deemed surplus to requirements. Eating this way is supposedly re-aligning ourselves with the evolutionary processes that shaped our bodies.
There are often-quoted reports that many of our modern diseases and ailments didn't exist in paleolithic times because of the way that our ancestors ate, but drawing direct comparisons in this way isn't accurate.
However, moderns studies of people following a Paleo lifestyle have suggested the below::
? Reduced body fat
? Reduced LDL cholesterol ("bad") + increased HDL cholesterol ("good")
? Lowered blood pressure
---
Paleo Diet for Performance Athletes
By its very nature, the true Paleo diet is quite low in energy. Typically, people who follow the Paleo lifestyle obtain 35% of their calories from fats, 35% from carbohydrates, and 30% from protein.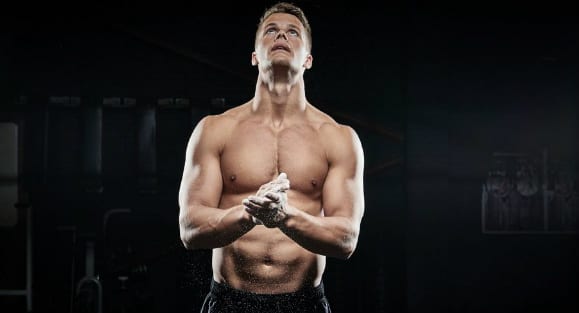 Athletes, on the other hand, often require significantly higher calorie intake from carbohydrates in order to properly fuel their training, and to recover quickly for multiple training sessions per day.
While white potatoes, grains and legumes, such as rice, beans, lentils, oats, etc., are usually frowned upon in the Paleo diet, these are deemed acceptable to those who are training heavily.
Having said that, some people find that carbohydrates make them feel sluggish and they perform better by increasing fat calories for energy. This can be achieved through eating nuts, coconut flesh, adding oil or butter to coffee and other foods, or by including dairy such as yoghurt and cheese.
In fact, a lot of athletes who eat Paleo include dairy in their diet, despite this being outlawed by "true" Paleo.
---
Athletes Who Eat Paleo
Most athletes tend not to want to label their diets, preferring to stick to statements like "I mostly eat clean" or "I just focus on good whole foods". But from a little bit of digging, the following well known athletes stick to a mostly Paleo (or "clean") lifestyle, with some clear additions:
Annie Thorisdottir
:Includes some dairy (only usually when in Iceland as the quality is better). The main reason she doesn't eat bread and pasta is because she doesn't like it!
Julie Foucher
:Julie gets her meals from a Paleo food delivery company, but does include some oats in her diet for carbohydrate.
Sam Briggs
:Though also has oats and dairy… often together!
Kristin Holte
:Includes oats, potatoes, bread/tortillas and dairy.
Lauren Fisher
:Also has white rice/oats and whole food snack bars (Perfect Foods).
Camille Leblanc Bazinet
:Has weekly treats, like ice cream.
Rich Froning
:Has peanut butter and milk by the gallon, eats flexibly but mostly "clean".
Ben Smith (last year's Games winner)
:Includes milk. Ben allows himself a weekend treat of pizza, ice cream or burritos!
Katrin Davidsdottir (last year's Games winner)
:Has cream with her coffee (for the extra fat). She loves cereal for treat meals. Katrin has a sweet tooth for chocolate and cake.
---
Take Home Message
Eating for health and eating for performance are not vastly different, but quantity sometimes takes precedence over quality when it comes to elite performance and multiple training sessions per day. The Paleo diet and lifestyle works because it encourages a focus on natural, unprocessed ingredients – things our bodies can process really easily and won't bloat or drain us.
But, the common theme amongst all resources when it comes to Paleo is it has to be maintainable, so it's better to gradually make small changes, and to allow things that are satisfying and allow flexibility to be social, than to aim for drastic changes and a very strict lifestyle. Even the elite athletes have pizza, ice cream and cake!
Our articles should be used for informational and educational purposes only and are not intended to be taken as medical advice. If you're concerned, consult a health professional before taking dietary supplements or introducing any major changes to your diet.