Instead of torturing your body, try these 14 tips to improve your overall well-being…
A well-stocked kitchen can help ensure you have everything you need to cook healthy, revitalising foods, but it doesn't end there. Our expert advisor has 14 health-boosting tips to keep you on track.
#1 Keep it simple
It can be easy to get confused by the modern food marketing industry. So many things are marketed as healthy, it's hard to separate the good from the bad. The simplest way to give your body what it needs is to stick to the basics. If you don't understand all the ingredients, leave it on the shelf.
You'll be amazed how much sugar, salt, trans fat and preservatives you can cut out.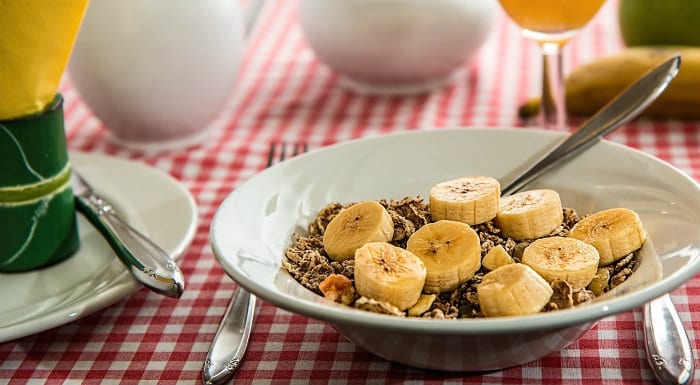 #2 Preparation is key
Most of our poor nutrition choices are made because we haven't prepared. For most people, it's unsustainable to maintain a healthy diet on the move. However, a little investment of your free time into making snacks and meals to enjoy later in the week can save a lot of hassle.
#3 Fuel your lifestyle
Consider the day or week ahead and make your food choices accordingly. If you've got a really busy and active day coming up, make sure you add in extra carbs and energy sources to push you through.
Equally, if you've got a sedentary day coming up, keep your meals lighter and more protein-based so you don't end up feeling sluggish with unused energy.
#4 Don't make a mountain from a molehill
Sometimes, life gets in the way. You forget your lunch and there's only pizza left in the work canteen. Or a friend's birthday leads to a lot of liquid calories. The main thing is not to throw away any progress. Healthy nutrition must be sustainable, and if you veer off course, just jump back on. No guilt, just gains!
#5 Spice-up your life
Spices and herbs in your cooking can make a huge difference to your nutrition. Spices are packed with health benefits as well as making your food taste amazing. Experiment with flavours and feel your health improve.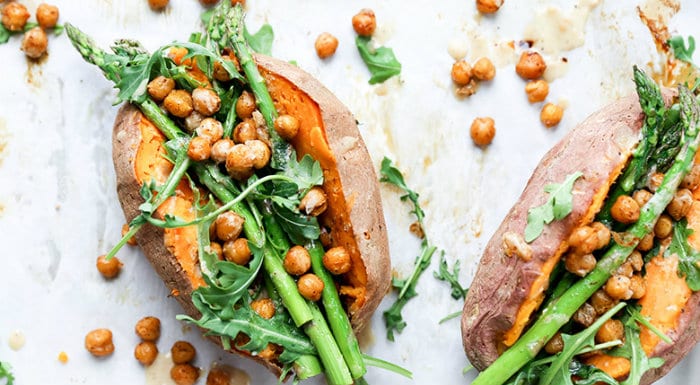 #6 Avoid sugary drinks
If you are a fan of sugary drinks, you are adding hundreds of useless calories to your body with every glass. Even fruit juices can be packed with sugar if you don't check the label (cranberry juice drinks, I'm looking at you). If you miss your sugar hit, keep a pack of strawberries or mango handy.
#7 Avoid hunger
It's a common misconception that you'll feel hungry if you are eating healthily. Your body needs fuel, so no nutrition plan should leave you with lingering hunger pangs. The right foods should keep you feeling full for longer, and you can always stock up on healthy snacks.
#8 Listen to your gut
If you often feel very bloated after certain foods, it could be that you have an intolerance to them. Common intolerances include lactose (dairy) and gluten (carbs like pasta and bread). If you suspect you might have an intolerance, try cutting that food from your diet for a couple of weeks to see how you feel. You may find it makes you feel better – and thus helps you raise your workout game!
#9 Stay balanced
A balanced diet needs to include protein, carbohydrates and fat. While low carb or low fat diets are popular right now, they're not great for an active healthy lifestyle.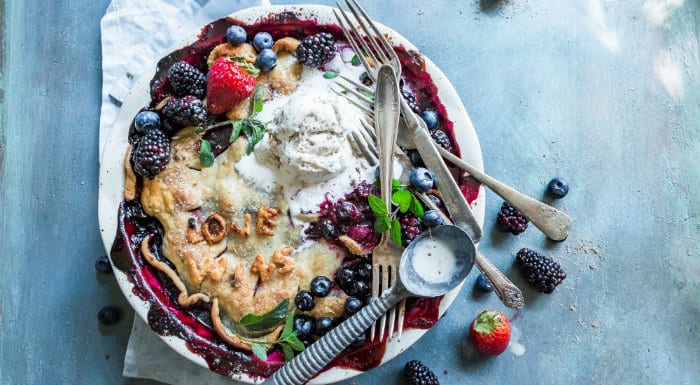 #10 Hydrate yourself
You should aim to drink around 2 litres a day to keep your body in good health. Water not only keeps your skin, organs and blood healthy, it also helps to keep you full. If you're hungry soon after eating a healthy meal, you might need to sup up.
#11 Sleep well
Getting a good night's sleep might not seem nutrition related, but it is. Getting your 8 hours of sleep can make huge differences in your energy levels the next day. You'll be more alert and awake, and able to make good decisions. You'll also be far less tempted to compensate for your tiredness with sugar or caffeine.
#12 Don't fear the freezer
While fresh food is king, frozen is next in line to the throne. Cooking food in bulk and then freezing into portions is a great way to prepare your meals. It's like a guilt-free ready meal waiting for you when you need it.
Frozen fruits and vegetables can also be a great way to eat well on a budget.
#13 Enjoy it!
Good nutrition is all part of a healthy, happy lifestyle. Take note of the benefits you feel from the choices you've made. Find recipes that you enjoy and make you feel good.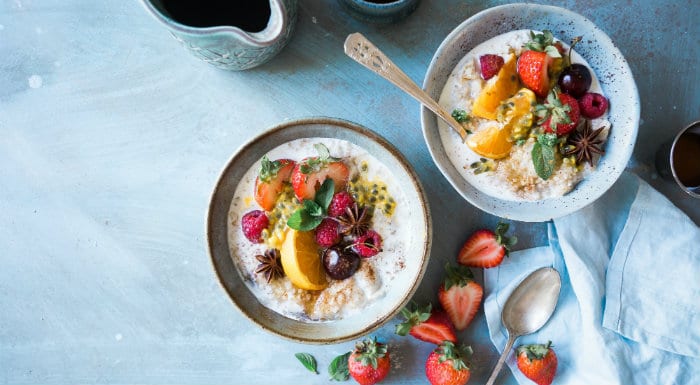 #14 Make time
We all struggle with time. Full-time jobs, parenting, pets and the dreaded Sunday clean. However, making time to eat healthily and exercise is essential. Taking your dog for a walk, mowing the lawn or even doing the food shop can burn some calories and keep your joints supple. Going back to #1, keep it simple.
30-minutes of exercise per day is recommended, but if you can fit in more – do it!