Written by Jamie Bantleman
---
Build A Bigger Chest
---
In this programme I will take you through 6 different training programmes to be carried out over a 12 week period. The programmes will be done in 2 week phases and will change by focusing on using different points of tension with angle changes and different rep ranges. I don't always prescribe tempo in my programmes, however in this programme you will need to have a clear understanding of the tempo I have stated.
---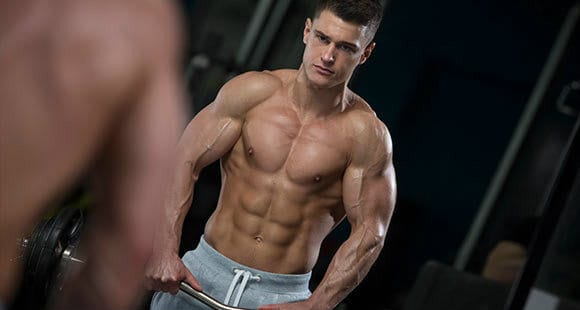 ---
Tempo:
3-0-1-0
This would mean the eccentric phase of the movement would take  3 seconds with no pause once you have reached the bottom followed by the concentric phase taking 1 second and once again no pause once hitting the top of the movement, therefore lowering down instantly.
4-1-X-1
Here, the eccentric phase would take 4 seconds followed by a 1 second pause, the concentric phase being as fast and powerful as possible with a short 1 second isometric pause at the top of the movement before moving the weight back into its eccentric phase.
---
| | | | | | |
| --- | --- | --- | --- | --- | --- |
| | Weeks 1&2 | | | | |
| Order | Exercise | Sets | Reps | Tempo | Rest |
| A1 | Flat Barbell Bench Press | 4 | 8 | 4010 | 10s |
| A2 | V Bar Dip (Chin Down/Knees Up) | 4 | 8 | 3110 | 90s |
| | | | | | |
| B1 | Incline Dumbbell 1 & 1/4 Press | 4 | 10 | 3010 | 10s |
| B2 | Decline Barbell Press | 4 | 10 | 3111 | 60s |
| | | | | | |
| C1 | Seated Cable Isometric Hold at top of movement | 4 | 30s | xxxx | 10s |
| C2 | Seated Cable Flies Keeping Arms Straight | 4 | 20 | 2110 | 60s |
| | | | | | |
| D1 | Machine Chest Press Drop Set | 1 | 10/15/20 | 3010 | X |
---
| | | | | | |
| --- | --- | --- | --- | --- | --- |
| | Weeks 3&4 | | | | |
| Order | Exercise | Sets | Reps | Tempo | Rest |
| A1 | High Cable Flies (arms straight pulling towards hips) | 4 | 12 | 3010 | 10s |
| A2 | Incline Dumbbell Press | 4 | 12 | 3010 | 10s |
| A3 | Machine Chest Press | 4 | 12 | 3110 | 60s |
| | | | | | |
| B1 | Decline Barbell Press | 4 | 15 | 3010 | 10s |
| B2 | Plate Loaded Press Ups | 4 | 15 | 3110 | 10s |
| B3 | Seated Cable Flies | 4 | 15 | 3011 | 60s |
| | | | | | |
| C1 | Flat Barbell Bench Pres Drop Set | 1 | 10/12/25 | 2010 | x |
---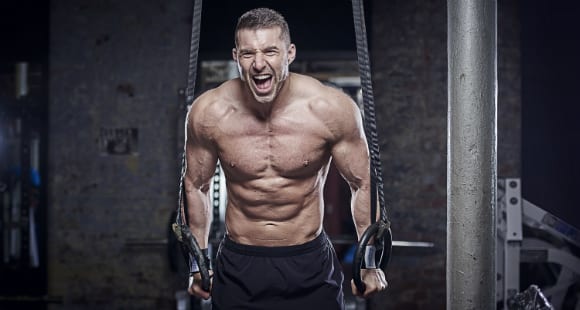 ---
| | | | | | |
| --- | --- | --- | --- | --- | --- |
| | Weeks 5&6 | | | | |
| Order | Exercise | Sets | Reps | Tempo | Rest |
| A1 | Wide Grip Guillotine Press | 3 | 8 | 3010 | 10s |
| A2 | Decline Dumbbell Press | 3 | 8 | 3010 | 10s |
| A3 | Banded Chest Press | 3 | 10 | 3110 | 10s |
| A4 | Dumbbell Rotation Flies | 3 | 10 | 4110 | 10s |
| A5 | Standing Cable Flies | 3 | 20 | 2010 | 120s |
| | | | | | |
| B1 | 1 & 1/4 Incline Barbell Press | 3 | 8 | 3010 | 10s |
| B2 | Wide Grip Dip (Chin down/Knees up) | 3 | 8 | 3110 | 10s |
| B3 | Machine Press | 3 | 10 | 3010 | 10s |
| B4 | Standing Eccentric Cable Flies | 3 | 10 | 5011 | 10s |
| B5 | Partial Range Incline Cable Flies | 3 | 20 | 2010 | 120s |
---
| | | | | | |
| --- | --- | --- | --- | --- | --- |
|   | Weeks 7&8 | | | | |
| Order | Exercise | Sets | Reps | Tempo | Rest |
| A1 | Flat Barbell Banded Bench Press | 4 | 4-6 | 4010 | 10s |
| A2 | Semi Supinated Grip Dumbbell Chest Press | 4 | 6-8 | 3110 | 90s |
| | | | | | |
| B1 | Machine Chest Press (Foam roller down spine) | 4 | 10 | 3010 | 10s |
| B2 | Partial Range Seated Cable Flies | 4 | 10 | 3111 | 60s |
| | | | | | |
| C1 | Banded Press Ups | 4 | 30s | xxxx | 10s |
| C2 | Isometric Plate Hold | 4 | 20 | 2110 | 60s |
| | | | | | |
| D1 | Standing Cable Flies Drop Set | 1 | 10/15/20 | 3010 | X |
---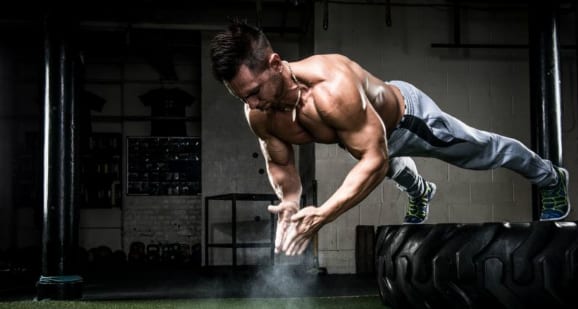 ---
| | | | | | |
| --- | --- | --- | --- | --- | --- |
| | Weeks 9&10 | | | | |
| Order | Exercise | Sets | Reps | Tempo | Rest |
| A | Flat Cable Flies | 8 | 8 | 3010 | 30s |
| B | Incline Barbell Bench Press | 8 | 8 | 3010 | 30s |
| C | Partial Range Cable Flies | 8 | 8 | 3010 | 30s |
| D | Machine Chest Press (Foam roller down spine) | 8 | 8 | 3010 | 30s |
| E | Dumbbell Flat Chest Press | 8 | 8 | 3010 | 30s |
| F | Dumbbell Rotation Flies | 8 | 8 | 3010 | 30s |
| G | Standing Cable Flies | 8 | 8 | 3010 | 30s |
| H | Press Ups | 8 | 8 | 3010 | 30s |
---
| | | | | | |
| --- | --- | --- | --- | --- | --- |
| | Weeks 11&12 | | | | |
| Order | Exercise | Sets | Reps | Tempo | Rest |
| A1 | Banded Barbell Bench Press | 10 | 10 | 3010 | 10s |
| A2 | Dumbbell Flies | 10 | 10 | 3010 | 60s |
| | | | | | |
| B1 | Semi Supinated Grip Incline Dumbbell Press | 3 | 12 | 3110 | 10s |
| B2 | Banded Press Ups | 3 | 12 | 3110 | 60s |
| | | | | | |
| C1 | Seated Cable Flies | 3 | 15 | 2010 | 10s |
| C2 | Standing Cable Flies (Pulling Towards The Hips) | 3 | 15 | 2010 | 60s |
| | | | | | |
| D1 | Banded Machine Chest Press | 1 | 20/20/20 | 2010 | x |
---
---