Probiotics are living microorganisms (like bacteria and yeast) that live in our gut and support our digestive and immune health.1 The body is full of bacteria, both good and bad, and keeping these bacteria balanced is key to good health.
Too much bad bacteria can cause illness and infection, while good bacteria are essential to support daily gut function. Many people use probiotics as a supplement to keep the gut healthy and maintain plenty good bacteria.1
Jump to: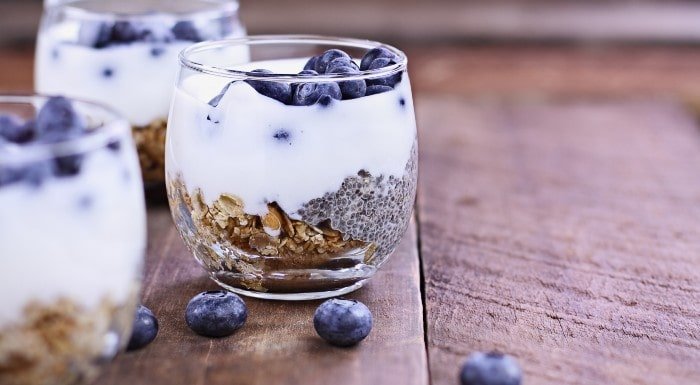 Types of Probiotics
Probiotics can be found in both foods and supplements. There are different species of bacteria and types of yeast that make up the three primary probiotics on the market, these are: 
Bifidobacterium (bacteria)

 

Lactobacillus (bacteria)

 

Saccharomyces boulardii (yeast)

 
There are many different strains of these primary probiotic species. When you check out a label on probiotic supplements or foods, you'll often see names like "L. acidopholus" or "B. breve" which indicate the species (B for bifidobactirum, L for lactobacillus)
These probiotics are often found in foods that have been fermented, and the specific strain of bacteria or yeast might vary. This article talks more about the seven best probiotic foods.
What do Probiotics Do?
Each type of probiotic works a little differently based on its chemistry. Here are some of the different potential ways they work2:
Stopping pathogens (bacteria and viruses) from living in the gut

Stopping pathogens from sticking to the gut wall

Creating a healthy balance of gut bacteria

Supporting the immune system

Supporting gut/digestive health
These potential benefits from probiotics have led to research into using them as a treatment for conditions like irritable bowel syndrome, inflammatory bowel disease and antibiotic associated diarrhoea.2,3
Probiotic Supplements
Why take probiotic supplements? Many people use them to boost their gut health and immune system. Because our digestive system can help protect us from illnesses, keeping a balance of healthy bacteria is important.
When you have to take an antibiotic for a bacterial infection, oftentimes the antibiotic also impacts healthy bacteria (like those in your gut). Using probiotics to support and replenish the healthy bacteria is a popular reason to use probiotics.
Probiotic supplements are not the only way to support your gut health – there are also many probiotic foods that are available. Many of these foods are either fermented (like kimchi or sauerkraut) and others have probiotics added during processing. Check out our full list of the best probiotic foods here.
Take Home Message
Probiotics are one way to help support your gut – which is key to our digestion, immune system, and even the gut-brain connection. Probiotics can come in several different forms, but there is a growing amount of research supporting their impacts to boost our health by keeping the good bacteria functioning well in our gut.1.2