When you're ready to take your training to the next level, you need to take your supplement game with you. 
Introducing the PRO line, including THE Pre-Workout – designed to elevate your game and give you the advantages you need to crush your workout. These high quality, innovative ingredients can be the difference maker you've been looking for. Read on to learn why THE Pre-Workout stands out from all others. 
Pre-Workouts serve several purposes – they can get your prepared physically and mentally for your workout with a boost of both physical energy and mental focus, priming your body for success. Three innovative ingredients in THE Pre-Workout set it apart, here's what they are.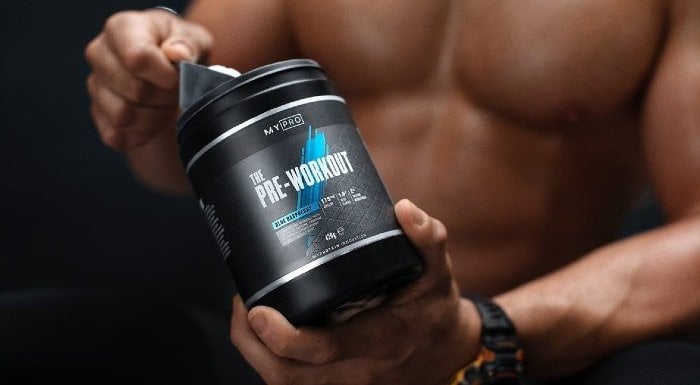 VASO6
Derived from green tea extract, which has been shown to have both anti-inflammatory and antioxidant properties. Studies support that green tea extract taken before a workout can improve reaction speed and aerobic capacity.1 
Packed with catechins, which are powerful plant compounds called polyphenols, VASO6 can help boost metabolism, endurance, and VO2 max in elite athletes.2 Additional polyphenols in green tea support brain health and fat burning.3 
Alpha-GPC 
Alpha-glyceryl phosphoryl choline is a compound found in the brain that helps to improve neuromuscular contraction (your brain communicating with your muscles) and muscle contraction.4 Research supports that explosive movements and force production can be increased with excess available choline; which means that ALPHA-GPC has the potential to boost your power and strength during workouts.5
Huperzine A 
Huperzine A comes from Huperzia serrata, a traditional Chinese herb, native to India and Southeast Asia. Researchers have found that Huperzine A has a strong neuroprotective effect that can support focus and memory.6 When you're able to maintain a strong focus and concentration during exercise, it may help to boost your performance.7 A solid focus and ability to concentrate may help overcome mental barriers to pushing past your limits.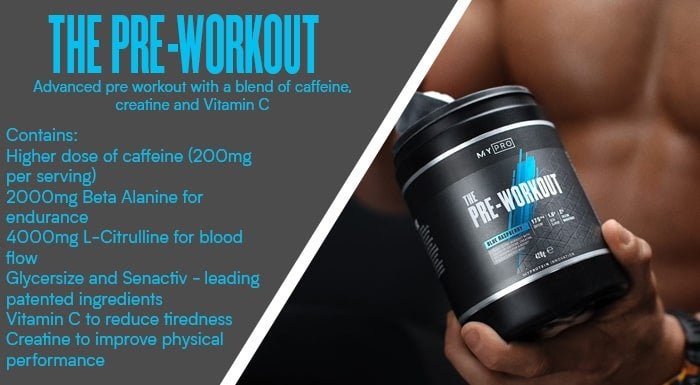 Take home message 
If you're a dedicated exerciser who doesn't miss a workout and never strays from their eating plan, you deserve a pre-workout that goes above and beyond – which you get with THE Pre-Workout. THE Pre-Workout and the rest of our PRO line are here to support the extraordinary athlete in all of us.
Read about THE Whey next...
Our articles should be used for informational and educational purposes only and are not intended to be taken as medical advice. If you're concerned, consult a health professional before taking dietary supplements or introducing any major changes to your diet.
Chen, C. Y., Yu, Y. T., Ho, C. T., Su, C. L., & Liao, Y. H. (2020). Effects Of Exercise Training With Green Tea Extract On Cognition, Aerobic Capacity, And Metabolic Biomarkers: 2770 Board# 231 May 29 9: 30 AM-11: 00 AM. Medicine & Science in Sports & Exercise, 52(7S), 766.

 

Sugita, M., Kapoor, M. P., Nishimura, A., & Okubo, T. (2016). Influence of green tea catechins on oxidative stress metabolites at rest and during exercise in healthy humans. Nutrition, 32(3), 321-331.

 

Roberts, J. D., Roberts, M. G., Tarpey, M. D., Weekes, J. C., & Thomas, C. H. (2015). The effect of a decaffeinated green tea extract formula on fat oxidation, body composition and exercise performance. Journal of the International Society of Sports Nutrition, 12(1), 1-9.

 

Marcus, L. R. (2016). Evaluation of the Effects of Alpha Glyceryl Phosphoryl Choline and Caffeine on Strength, Explosive Ability, Cognition and Growth Hormone Levels. University of Louisiana at Lafayette.

 

Ziegenfuss, T., Landis, J., & Hofheins, J. (2008). Acute supplementation with alpha-glycerylphosphorylcholine augments growth hormone response to, and peak force production during, resistance exercise. Journal of the International Society of Sports Nutrition, 5(1), 1-2.

 

Wang, R., & Tang, X. C. (2005). Neuroprotective effects of huperzine A. Neurosignals, 14(1-2), 71-82.

 

Wessinger, C. M., Inman, C., Weinstock, J., & Weiss, E. (2021). Effect of Huperzine A on Cognitive Function and Perception of Effort during Exercise: A Randomized Double-Blind Crossover Trial. International Journal of Exercise Science, 14(2), 727-741.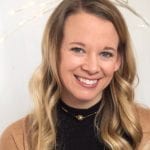 Claire is a Registered Dietitian through the Academy of Nutrition and Dietetics and a board-certified Health and Wellness Coach through the International Consortium for Health and Wellness Coaching. She has a Bachelor of Science in Biology and a Master's degree in Clinical Dietetics and Nutrition from the University of Pittsburgh.
Talking and writing about food and fitness is at the heart of Claire's ethos as she loves to use her experience to help others meet their health and wellness goals.
Claire is also a certified indoor cycling instructor and loves the mental and physical boost she gets from regular runs and yoga classes. When she's not keeping fit herself, she's cheering on her hometown's sports teams in Pittsburgh, or cooking for her family in the kitchen.
Find out more about Claire's experience here.