The ketogenic diet is a very powerful diet which can be utilised in order to promote rapid fat loss. It is most popular among those who have larger amounts of weight to lose.
The key principle behind it is to eat minimal amounts of carbohydrates, whilst maximising intake of fat, in order to put your body into a state known as ketosis, where it uses stored energy in order to function.
Related article: What are ketones & how long does it take to get into ketosis?
What Is A Ketogenic Diet?
Ketogenic diets are fairly simple in principle. Usually, when you are following one, you will aim to eat around 60-70% of your daily calories from fat, focusing on eating healthy fats and not unhealthy, processed, trans fats. Furthermore, 20-30% of your calories should come from protein, whilst no more than 50g of carbs should be consumed per day.
Eating this way will place your body into a state known as ketosis. During this metabolic state, there are higher levels of ketones in your bloodstream. When this is the case, lipid energy metabolism is intact, meaning that your body will begin to break down stored fat in order to fuel your everyday activities, rather than using carbohydrates from your diet.
Read more about The Ketogenic Diet.

Why Use Keto Supplements?
On any diet, supplementation is not a necessity, but beneficial. The same can be said for a ketogenic diet.
The reason for supplementing is often to maximise your intake of certain macro/micronutrients, especially if the diet requires you to eat a large quantity of a specific nutrient, or if it restricts certain foods, like carbohydrates – meaning you miss out on some key nutrients.
 5 Keto-Friendly Supplements
#1 Omega-3
---
Omega-3 is an essential fatty acid which is found from dietary sources of oily fish such as mackerel, salmon and sardines. It cannot be synthesised in the body; therefore, it must be taken in through our diets.
For many people, it is not possible to eat fish in such high quantities in order to receive the optimal levels of omega-3, as well as omega-6 and 9. Therefore, supplementing with omega-3 supplements such as fish oil is a great way to boost your intake.
There has also been research to suggest that fish oil supplements can lower levels of blood triglycerides. This is especially beneficial whilst on a ketogenic diet, since one of the risks when following it is that your levels of blood triglycerides may become too high.
By supplementing with omega-3 and fish oil supplements, you can help combat this and enjoy the benefits of the ketogenic diet, without worrying about any side effects.
#2 Coconut Oil
---
Coconut oil is an excellent 'supplement' which can be utilised for many different health benefits.  It is excellent for the ketogenic diet since it can be used in order to boost your fat intake. What's more, its excellent for boosting your healthy fat intake.
Coconut oil is one of the only plant-based fat sources which is saturated. This means if you want to get enough saturated fat in your diet, but do not want to have unhealthy, heavily processed fats, or animal fats, coconut oil is a must.
You can purchase coconut oil in its raw form, which can be used for cooking, or in the form of capsules, which might be an easier, more convenient option for someone who is just looking to increase their intake of healthy fats.
#3 Whey Protein
---
Possibly the most widely known and popular supplement out there. Whey protein is the most bioavailable protein and is quickly digested.
The reason you would take a whey protein supplement would be if you cannot get enough protein into your diet due to either cost, or because you need to minimise intake of other macronutrients.
Whilst on the ketogenic diet, since you are restricting where you get your calories from, it is a good idea to take protein supplements to ensure that you do not have to worry about consuming any carbs, or even fat from protein sources, giving you have more room to play with elsewhere.
#4 Spirulina
---
Supplementing with greens such as spirulina is an excellent way of boosting the number of vitamins and minerals you get when following a ketogenic diet.
What's more, spirulina is what is known as a complete protein, meaning that it contains all of the amino acids which your body needs in order to function properly.
Plus, spirulina contains moderate amounts of fibre. This makes it brilliant when following a ketogenic diet, since fibre helps to bind with carbohydrates and prevent them from being stored as fat.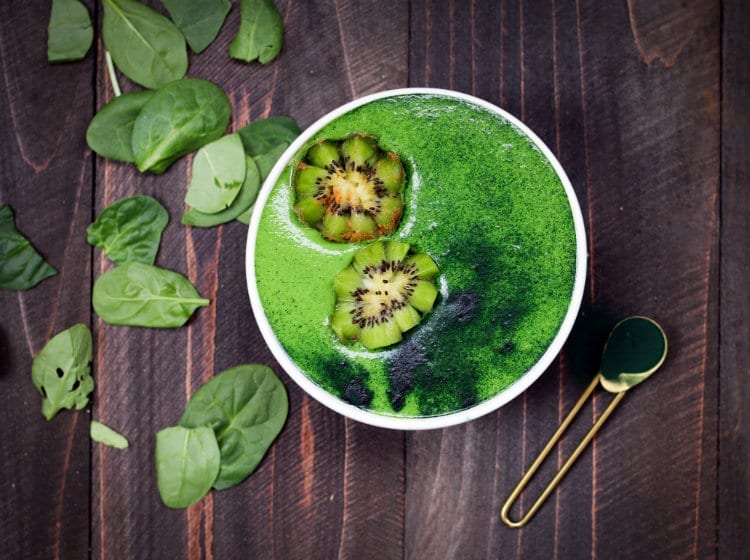 #5 BCAAs
---
BCAAs, or branched chain amino acids, are a great supplement for all sorts of different individuals when following different diets.
One of the main benefits of BCAAs is to prevent muscle loss, especially when you are following a catabolic (tissue breakdown) meal plan. A ketogenic diet is just this, catabolic since you are breaking down fat in order to lose weight. The issue is that you will lose some muscle. By supplementing with BCAAs, you can prevent your body from breaking down as much muscle as it normally would.
Furthermore, BCAAs can reduce the time it takes for your body to recover, which is vital when in a caloric deficit.
Take Home Message
The ketogenic diet is an excellent diet for those who are looking to lose weight, especially those with a considerable amount to lose.
These keto supplements will not only help you achieve your weight loss goals whilst following the ketogenic diet, but can help to improve your overall health and wellbeing.
Find out more about our ketogenic example meal plan.