From exciting new flavours of some of our most popular products to brand spanking new snacks, for our first ever Impact Week, we're pulling out all the stops. 
As if a week of amazing offers across the site wasn't enough, we'll make you the envy of your gym buddies too with delicious new additions to our Clear Protein and Layered Bar lines. 
Brand New Blue Raspberry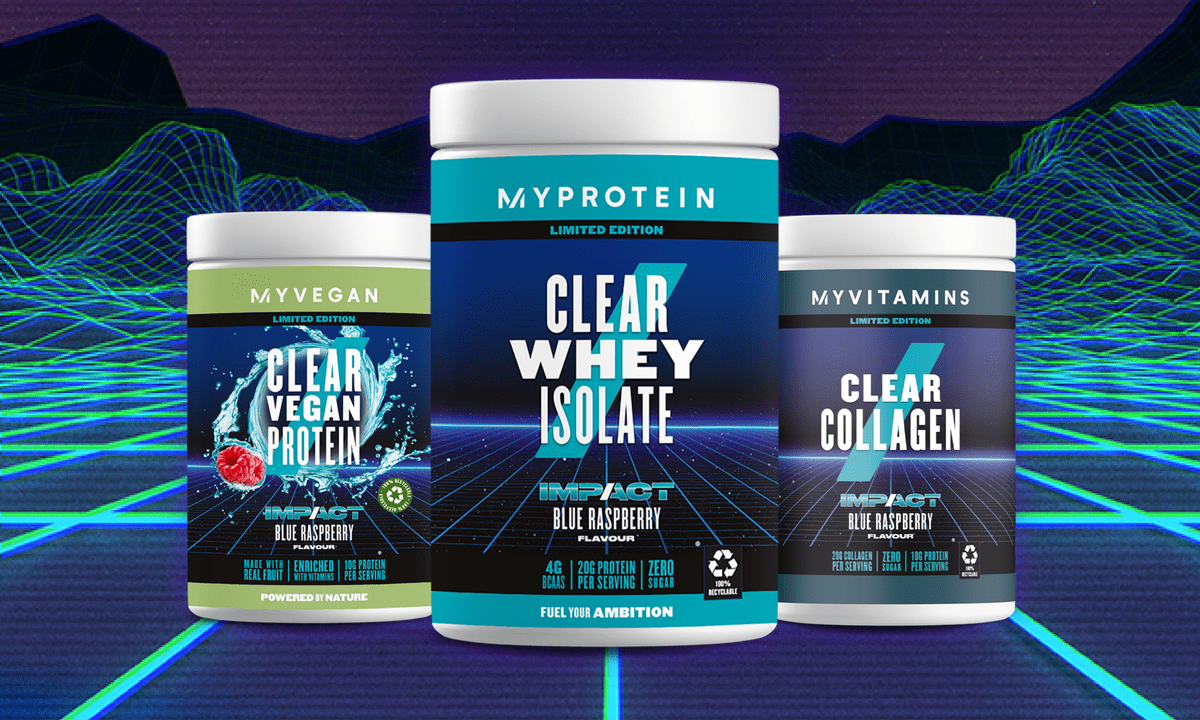 We love experimenting with new product flavours, but sometimes bringing back the classics is even better. If blue raspberry doesn't take you back to your childhood chocked full of sweets and slushies, then we truly feel for you. 
This nostalgic flavour is being added to not one, but three of our Clear Protein products, so you can enjoy it whatever your goals. A stand out flavour also needs a stand out look, so we've added a special shimmer to make our Blue Raspberry Clear Proteins look as good as they taste. 
Take a scoop of Clear Whey Protein, Clear Vegan Protein, or Clear Collagen and mix with ice-cold water for a delicious and refreshing drink. If you're feeling extra bougie, blend with ice and top with an umbrella to make the ultimate slushie mocktail. 
If you've not tried our Clear Protein range yet, then where have you been?! It's the perfect juicy and protein-packed addition to your summer workout plan or rest day.