A few weeks ago, we really shook up sports nutrition with the launch of Clear Whey Isolate.
---
The star of summer training, it's a uniquely juicy protein supplement that delivers 20g of protein along with 4g of BCAAs and 3g of glutamine — without a milky taste or texture.
Due to unprecedented demand it sold out in under five days, which just goes to show what kind of impact this innovation has made on the fitness world.
Now, we're excited to announce that it's back in stock — ready and waiting to freshen up your training routine.
But it doesn't stop there. To celebrate this breakthrough blend, we thought we'd treat you to a super-simple (but completely delicious) recipe to make the most of it. Perfect to cool you down post-workout, or as a summer evening treat, check out these Clear Whey popsicles.
Makes 4
Ingredients
1 scoop Clear Whey Isolate
300ml water
Handful raspberries
Handful strawberries (sliced)
Ice lolly moulds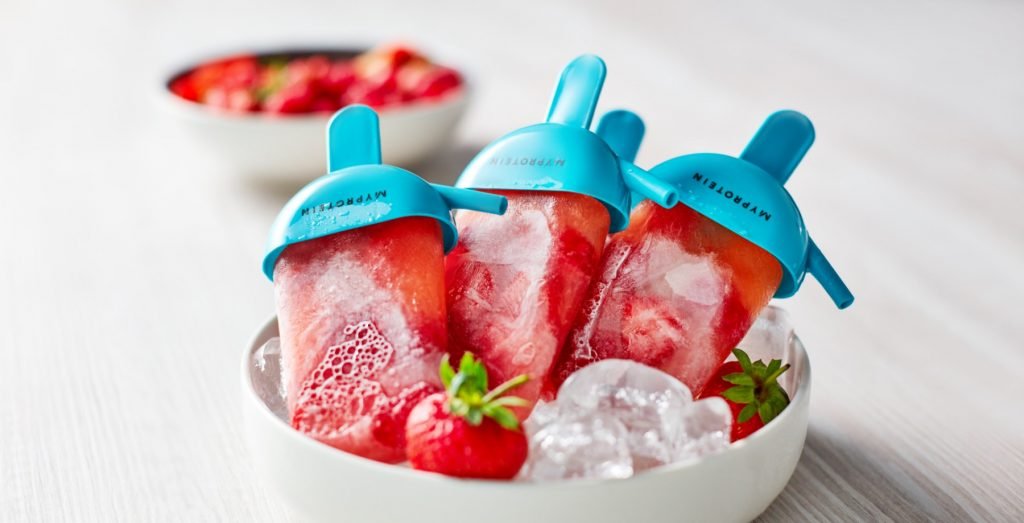 Method
1) Add the water and a scoop of Clear Whey Isolate to a shaker. We've used Orange Mango flavour for this recipe, but all five of the tantalising flavours available will work just as well.
2) Shake well and then let the drink stand for 15 seconds to allow the froth to settle.
3) Meanwhile, add your fruit to the popsicle mould.
4) Then, pour the Clear Whey into the moulds and freeze for at least 4 hours, or overnight.
5) Enjoy!