Whether you're a vegan, flexitarian, or a full on carnivore, here's a plant-based treat that you won't be able to resist. @niallkirkland's vegan cookie dough cups are the perfect combination of creamy filling and sweet dark chocolate all in one bite.
Looking for a low-sugar dessert, or high-protein post-workout snack? These little cups are perfectly portable and packed with 10g of protein, all from completely plant-based sources. They're also incredibly quick to throw together and don't need baking — all you need is a fridge and a few ingredients…
Makes 9
Ingredients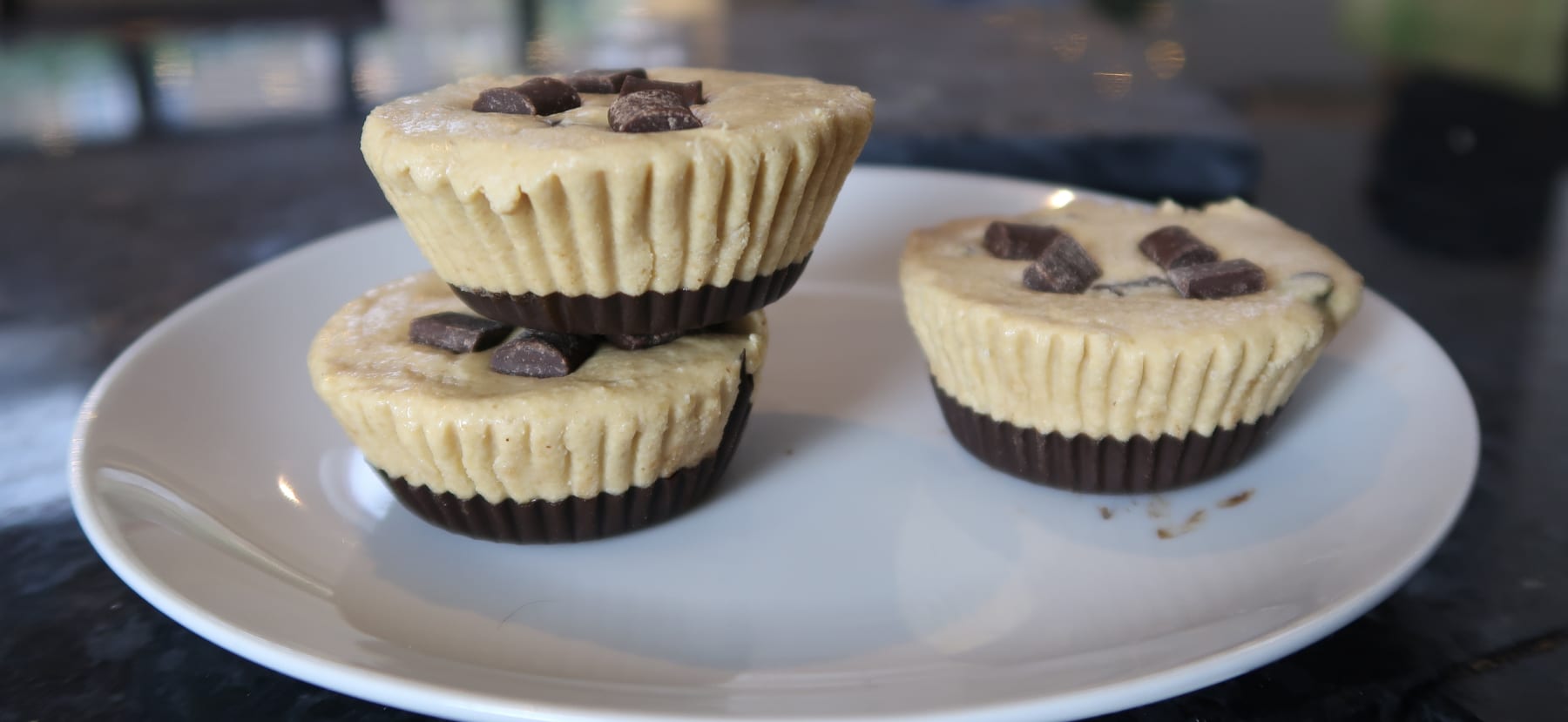 Method
1. Break up the dark chocolate and place in a microwaveable bowl.
2. Microwave the dark chocolate in the 30-second intervals, stirring the chocolate each time, being careful not to burn.
3. Once the chocolate has completely melted, pace nine muffin cases in a muffin tray and distribute the melted chocolate evenly between them.
4. Give the muffin tray a shake to even out the chocolate and chill in the fridge for at least 10 minutes.
5. Meanwhile, in a mixing bowl, mix together coconut flour, oat flour, Vegan Blend, peanut butter and coconut oil and mix together.
6. Next, add your dark choc chips (saving a few to decorate the cups later on) and fold into your cookie dough.
7. Remove your cups from the fridge, make sure the dark chocolate has set and add your cookie dough to the cups.
8. Decorate your cups with some dark choc chips and place in the fridge to chill for 30 mins.