Triple chocolate. Peanut butter. Protein cake. Need we say more?
This delicious, macro-friendly protein cake recipe will quickly become your go-to recipe for when the cravings set in. It's finished with a creamy chocolate avocado frosting – brimming with healthy essential fatty acids.
Click to jump straight to the nutritionals.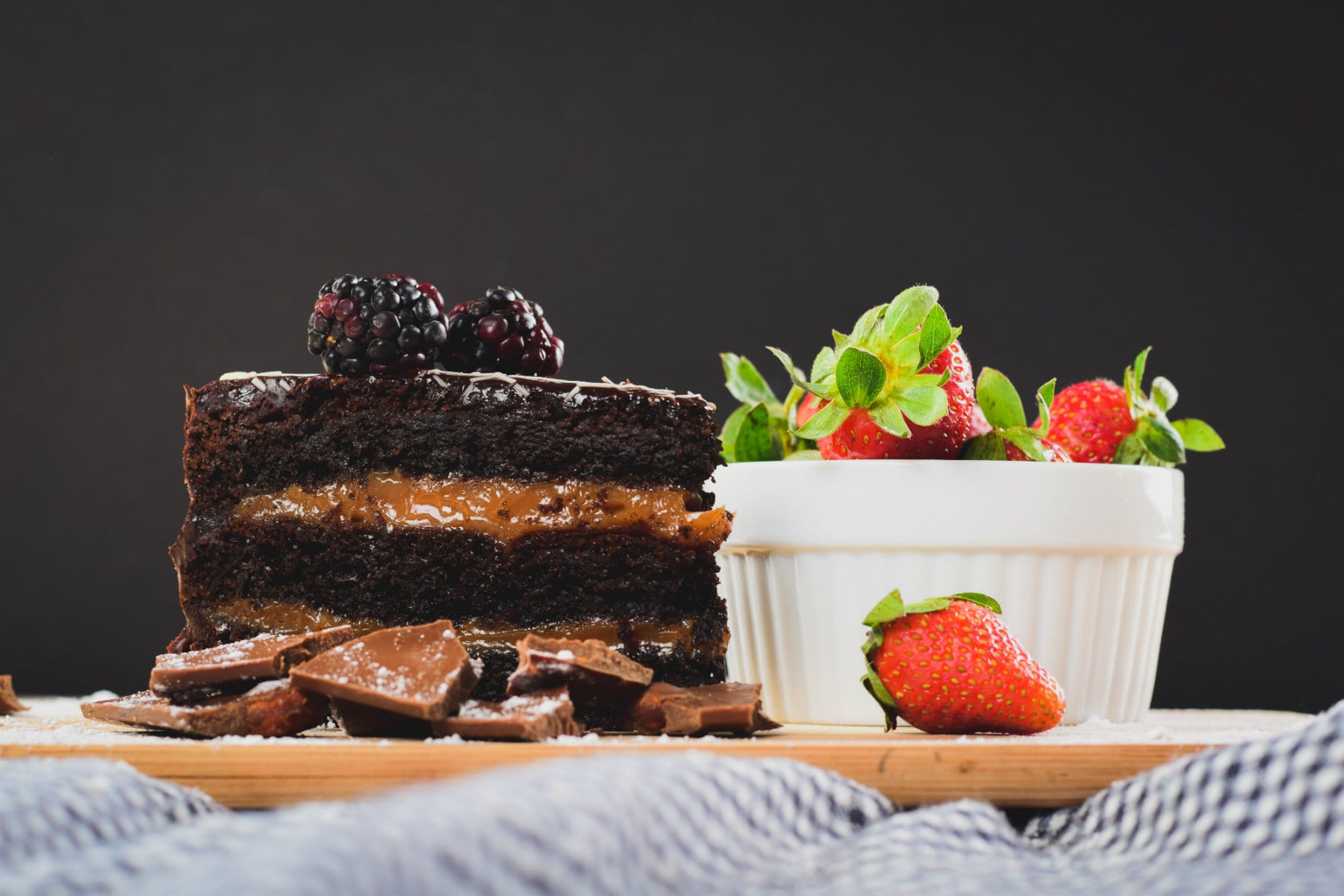 Don't forget to check out more healthy fitness recipes.
Ingredients
For the frosting:
Method
1. Preheat the oven to 165ºC or 185ºC for fan-assisted.
2. Add peanut butter, egg, almond milk and apple sauce to a blender and process until smooth.
3. Next, in a separate bowl, combine the flour, baking powder, protein powder and cacao powder and whisk. Add the wet mixture into the dry mixture, mix well, and pour the batter into a medium-sized lined baking tin.
4. Bake for 20–25 minutes and poke in the middle with a skewer or fork – it's ready if it comes out clean.
5. When cooked, remove from the oven and place onto a cooling rack to cool for at least 30 minutes.
6. Now make the frosting. Pop the avocado, cacao powder and sugar-free syrup into a blender and process until smooth. Spread the frosting onto the cake then refrigerate for 30 minutes to allow the frosting to firm up. Once firmed up, cut into squares and devour. Now.
---
Enjoy this protein cake recipe? Check out more healthy fitness recipes.