Raspberry and Lemon Protein Cupcakes Recipe
These Raspberry and lemon protein cupcakes are low in sugar, yet the perfect high protein sweet treat to enjoy with your afternoon tea.
Ingredients
1 Squeezed Lemon
5 tbsp. Sweetener
100 grams Plain Greek Yogurt
2 eggs
25 grams melted coconut oil
1 tsp. vanilla extract
2 scoops Myprotein Kamut flour
12 fresh raspberries
1 tsp. baking powder
1 pot Quark
Few Raspberry Myprotein Flavdrops
1/2 scoop Vanilla Casein protein
1/2 scoop Vanilla raspberry impact whey protein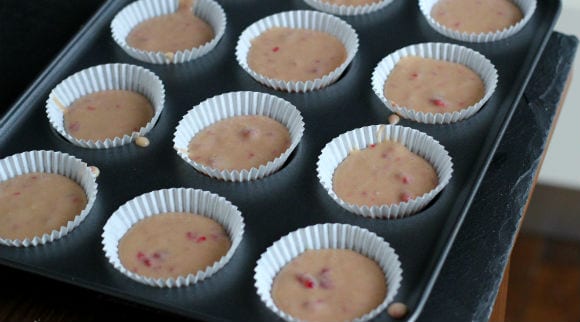 Method
Preheat your oven to 150 degrees Celsius. In a bowl combine your dry ingredients- kamut flour, whey protein, baking powder and sweetener.

Beat two eggs and add to the dry ingredients. Add your Greek yoghurt, the juice from one lemon and a teaspoon of vanilla extract. Mix Well.

Stir in 25g of melted coconut oil and fresh raspberries.

Spoon the cupcake mixture into tin cupcake case and drop half a raspberry into the center of each case. Place in the oven for 10-12 minutes- being careful to watch the time, as overcooking the cupcakes can cause them to become dry!

Once removed from the oven allow your cupcakes to cool.

In a dish combine a pot of quark, ½ a scoop of vanilla casein, ½ a scoop of vanilla impact whey protein and 5-10 drops of raspberry flavdrops. In the icing we use ½ a scoop of casein protein- this is to create a thicker frosting, whereas using just whey protein would create a runnier mixture. Top with fresh raspberries and enjoy!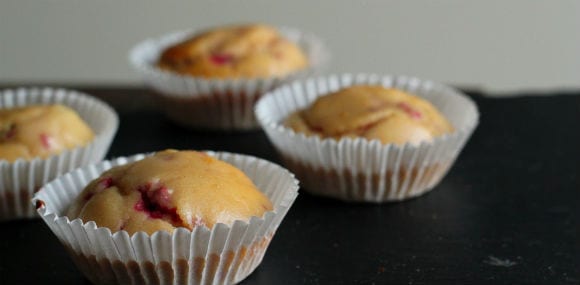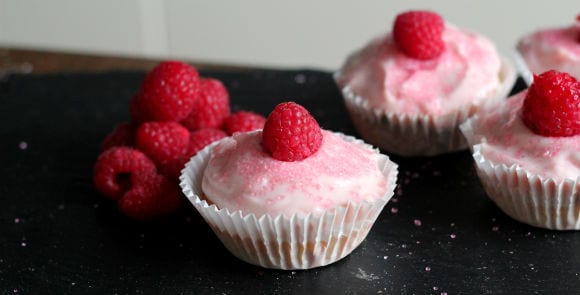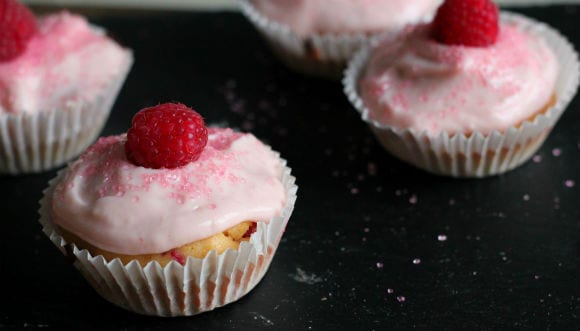 For more recipes click Here.