Quinoa Protein Bars Recipe
These protein bars are unlike any others. I've tried recipe, after recipe… after recipe, and after producing protein bars that could be used to put peoples windows out I have finally come across my favourite recipe yet!
I am a huge lover of caramel and toffee and these protein bars offer the best fix for these cravings- without actually using real caramel.
Ingredients
Quinoa? I know, weird right? Well these tiny bead shaped seeds are what makes the amazing texture of these protein bars. Here's what you're going to need:
Ingredients
35 g uncooked quinoa
7 dates
1 tbsp Myprotein natural Peanut Butter (this peanut butter is best as it has no additives or added sugar!)
2 scoops Impact Whey Protein (Salted Caramel, toffee or chocolate caramel)
25 g Brazil Nuts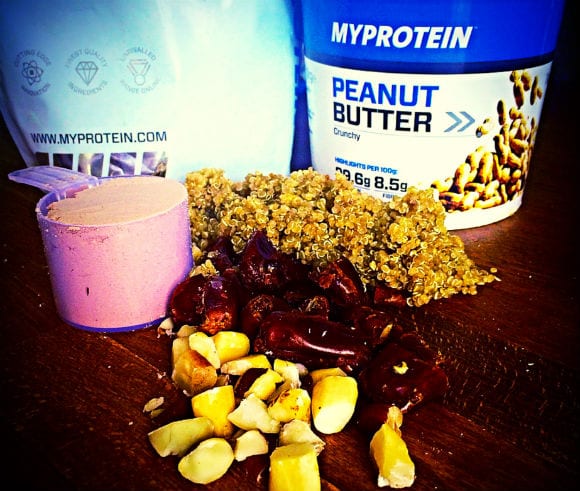 Preparation
Step One
Start by cooking your quinoa as instructed on the back of the packet- This usually involves boiling for 10-15 minutes and leaving to stand for 5 minutes. Allow the cooked quinoa to cool.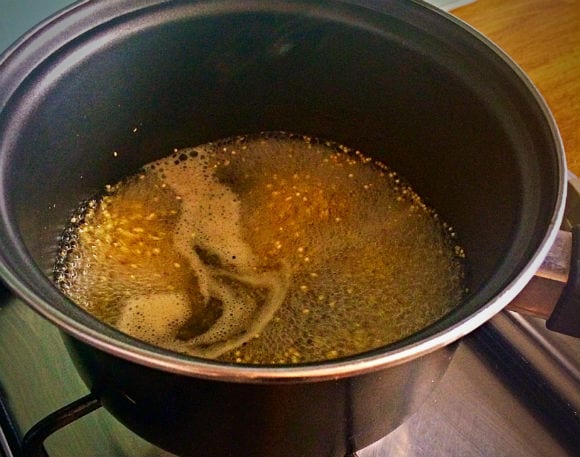 Step Two
To a food processor blend your dates and brazil nuts for around 1 minute.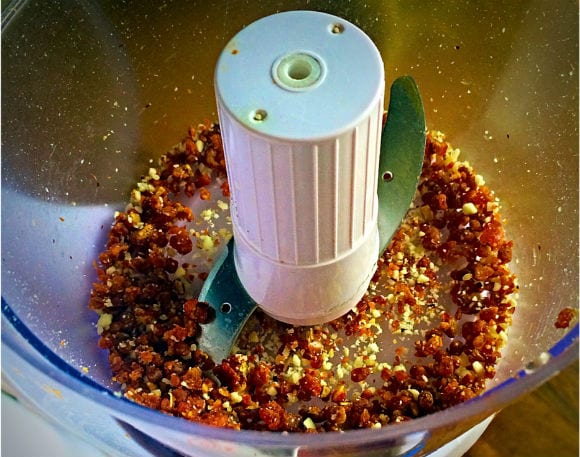 To the blender add your peanut butter, protein powder and cooled quinoa. Pulse this mixture to mix the ingredients and then hand stir until a dough is formed- a little bit sticky.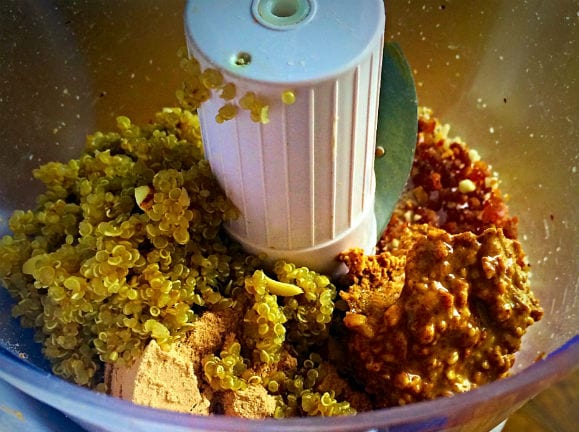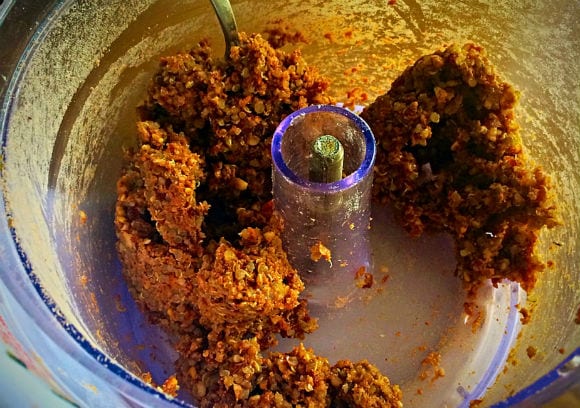 Step Three
Shape this dough into bar shapes (can shape into little balls if you prefer a smaller sweet snack) and sprinkle with Impact whey protein to make the dough less sticky as you do this.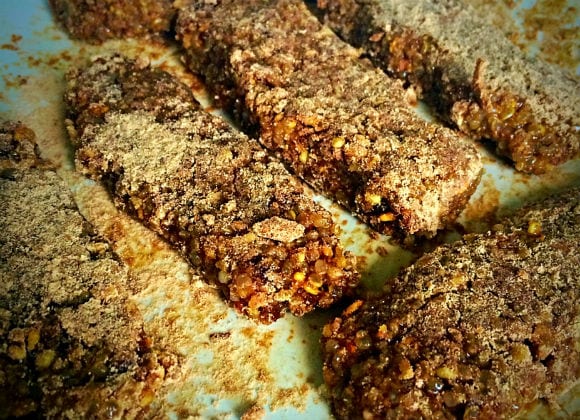 Step Four
In a bowl melt 2-4 large squares of 85% dark chocolate. With a spoon cover your bars in chocolate.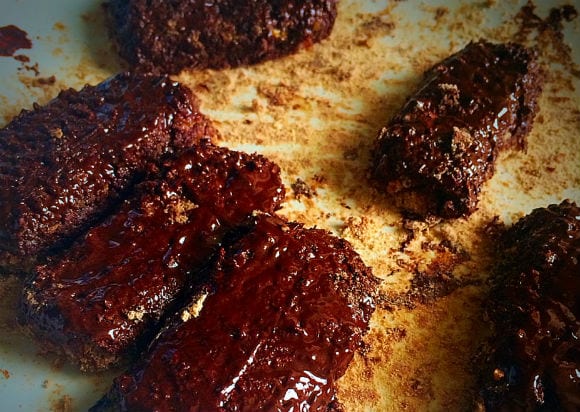 To make the chocolate harden, place the bars in the freezer for 10 minutes.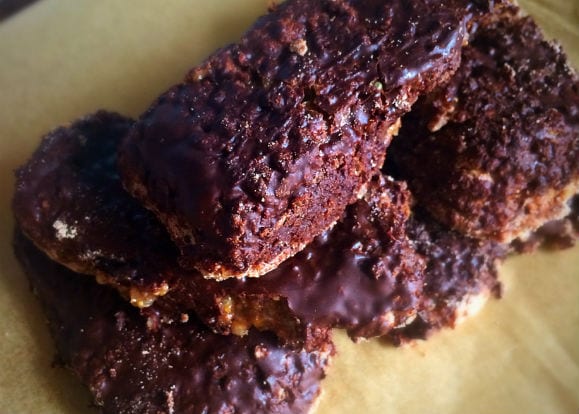 Remove your bars from the freezer, turn them over and cover the bottom with chocolate. Put back in the freezer and allow the chocolate to harden.
The Eating
Once youve removed your bars from the freezer store in the fridge and enjoy these soft gooey caramel quinoa protein bars! Perfect for a pre workout energy kick!
This recipe makes six bars, for a thicker chocolate bar add another coat of dark chocolate.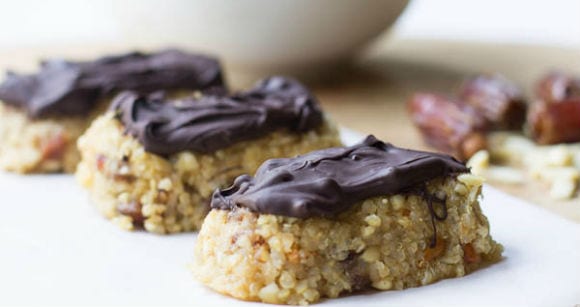 For more recipes click Here.
To buy Myprotein Impact Whey Protein Click Buy Now.
Nutritional Facts
Amount per serving
| | |
| --- | --- |
| Calories | 184 |
| Total Fat | 5.8g |
| Total Carbohydrates | 26g |
| Protein | 9.3g |