We're celebrating our favourite flavours from all over the globe in our World's Kitchen range.
---
You might not be able to travel as much as you'd like to right now, but we're here to make sure you can still enjoy the flavours you love from all around the world. Broaden your horizons and put new tastes to the test with our World's Kitchen range — ideal to shake up your day-to-day nutrition.
A well-known treat from the Netherlands, stroopwafel are made up of wafer cookies that are joined together by a rich, gooey caramel filling. So, if you have a sweet-tooth, this is definitely the flavour for you.
We decided to use this classic Dutch flavour in a sweet and simple protein waffle recipe, so if you're lucky enough to have a waffle machine this is guaranteed to become your new go-to brunch. If you don't, firstly, we highly recommend making the investment, but secondly, this batter will also work in a frying pan to make regular pancakes. It's just not as cool.
These fluffy waffles are the perfect weekend treat to get your day started with a hefty boost of protein and a whole lot of deliciousness. Win win.
Makes 2
Ingredients
Toppings:
Fat-free yoghurt
Sliced strawberries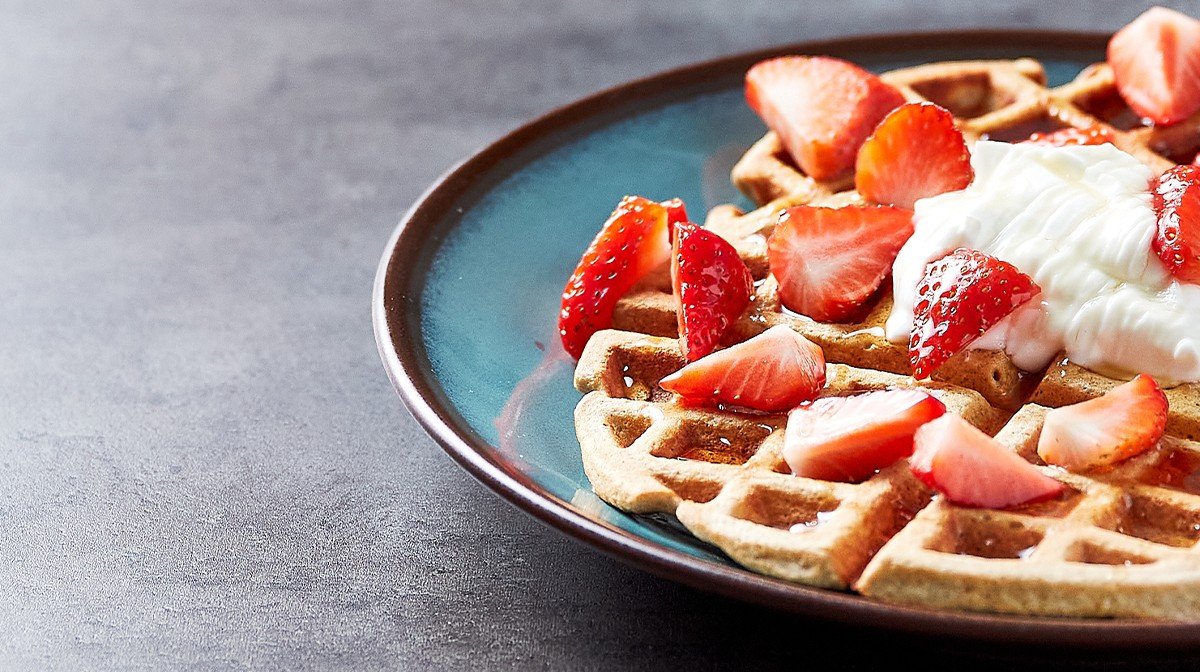 Method
Place all of the ingredients to a food processor or blender and blitz until completely combined and smooth.
Carefully pour out half the mixture onto your waffle iron and close the lid. Cook for 3-4 minutes until cooked through and beginning to turn golden brown.
Repeat for the remaining half of the mixture.
Serve with your favourite toppings — we've gone for plenty of Sugar-Free Syrup, a dollop of yoghurt, and some fresh berries.