A favourite from our European team is this healthy twist on a Portuguese Christmas classic – the Bolo Rainha. Packed with almonds, walnuts and pine nuts for a delicious crunch and shiny sultanas, this cake is sure to take centre stage in your Christmas spread this year.
If you're looking for a Christmas cake alternative that's alcohol-free and takes a tenth of the time, then the Portuguese Queen Cake is certainly going to leave your guests satisfied this season.
Serves 16
Ingredients
500g flour
20g instant yeast
100ml warm milk
100g coconut sugar
100g 100% Coconut Oil
3 whole eggs
1 egg yolk
Orange zest
Handful of almonds
Handful of walnuts
Handful of pine nuts
Handful of sultanas
Icing sugar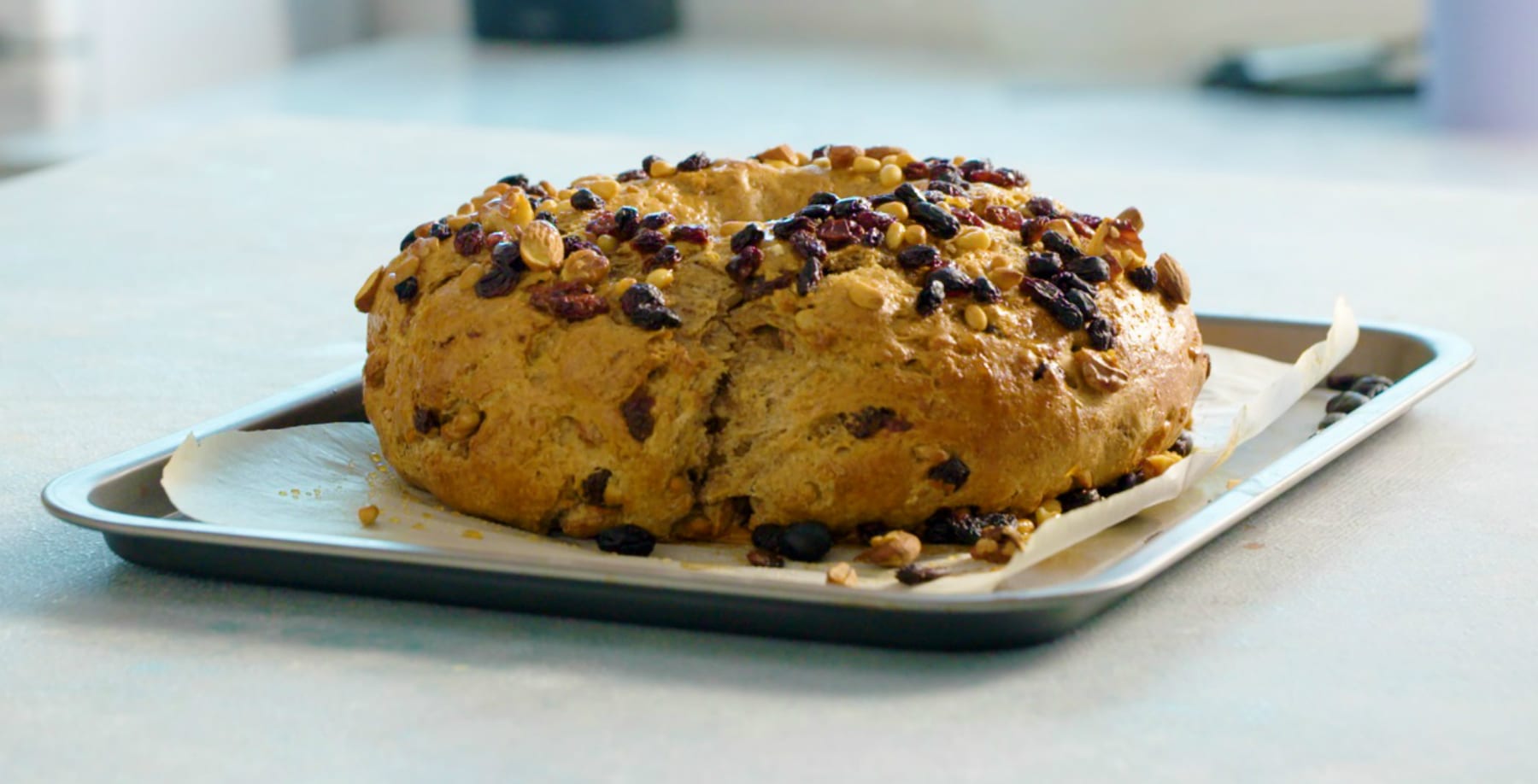 Method
1. First, dissolve the yeast in the warm milk and leave for 10 minutes.
2. Then in a large bowl, mix the flour, sugar, eggs, coconut oil and orange zest, then work in the yeast mixture.
3. Knead the mixture well, until you get a consistent dough. Then add the nuts and sultanas, working them into the dough so that they're spread evenly throughout.
4. Cover the bowl with a tea towel and leave the dough to rise until doubled in size (about 2 hours).
5. After the necessary time is up, shape the dough into a ring, place on a baking tray and brush with egg yolk, then bake for 30 minutes at 180°C.
6. Let rest for 10-15 minutes once out of the oven, dust with icing sugar, then slice and serve!