Not fussed by baking and want a delicious snack that you can mix up in minutes? These no-bake healthy brownie cookies are the perfect option. They're also low in sugar and pretty high in protein, making them the ideal post-workout snack, or to keep you going between meals.
Brownies NEED to be gooey and chocolatey — something you don't need to bake to get with these tasty bites. The dates and maple syrup help to make them sticky and sweet. Just how they should be.
Add two scoops of Impact Whey Protein in your favourite flavour to mix up completely new no-bake healthy brownie cookies every time. Using almond flour also adds to the protein content and provides some essential healthy fats too, so that you can keep your snacking balanced as well as tasty.
Skip straight to the nutritionals here.
Makes: 15 cookies
125g almond flour
2 scoops Impact Whey Protein in Vanilla
4 tbsp. cocoa powder
1 tsp. vanilla extract
2-3 tbsp. maple syrup
200g dried pitted dates — blended
Chocolate chips to decorate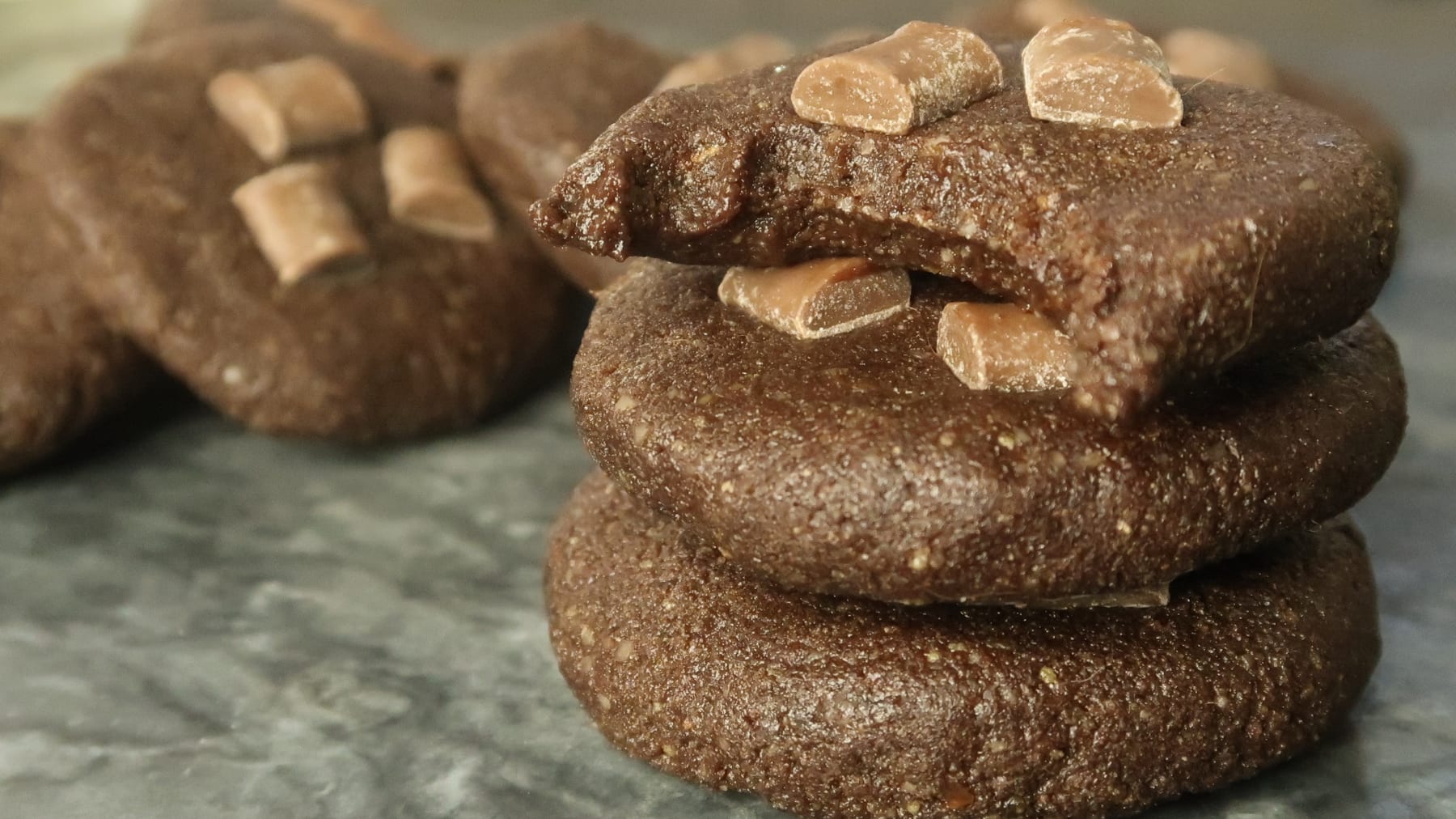 Method
1. In a large mixing bowl, mix together the almond flour, Impact Whey Protein, and cocoa powder.
2. Next, add the vanilla essence, maple syrup, dates, and a splash of milk. Mix this together until you have a dough-like mixture. Add more milk if needed.
3. Now, divide your dough into 15 evenly-sized balls, flatten them into cookies and place on a lined baking tray.
4. Add a sprinkling of chocolate chips to each brownie cookie and chill in the fridge for 2 hours, until they're set.