Avocado brownies will be your go-to healthy brownie recipe.
Yep, turns out you can add avocado to get ultra-fudgy, gooey avocado brownies. Because the flavour of avocado is so mild you won't be able to taste it, but instead, it gives a rich creaminess only paralleled by dollops of unhealthy butter.
Game changer!
Click to jump straight to the macros.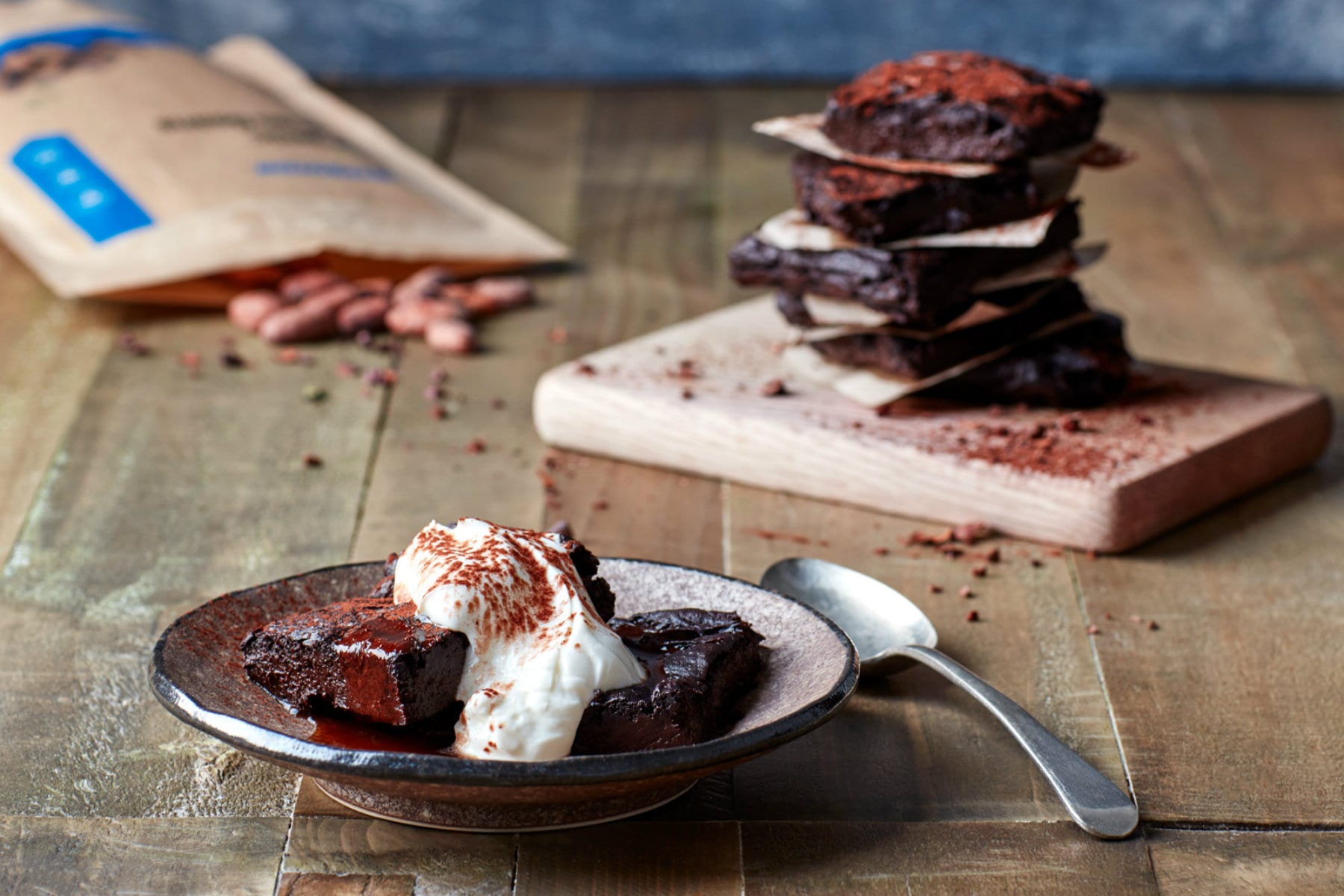 Makes: 9 avocado brownie squares
Ingredients
1 large ripe avocado (approx. 200g, flesh only)
1 tbsp. water
50g Coconut Sugar (or sweetener of choice)
85g cacao powder (sieved)
1 tsp. baking soda
100ml Sugar-free Syrup (Butterscotch flavour, or you can use your favourite flavour), plus extra to drizzle
4 medium egg whites
50g good quality dark chocolate
Method
1. Preheat oven to 190?C or for fan-assisted 180?C.
2. Blend avocado, water, sugar, cacao powder, baking soda and syrup in a blender until smooth.
3. In a separate bowl, beat the egg whites with a whisk until they become a little stiff, and then gently fold them into the mixture.
4. Next, coarsely chop the chocolate and stir it into the avocado brownie mixture (if the mixture is too thick at this point, add a little more water and stir).
5. Pour into a lined baking tin and bake for 25 – 30 minutes.
6. Allow them to cool, then cut into squares and drizzle with butterscotch syrup.