---
Santa is counting down the days till lift off, and you should too! Treat yourself, friends and family to some delicious home baked cookies and maybe leave one or two for Santa!
Maybe give him the choice of 3 with our healthy, classic Christmas cookie recipes. A great alternative to the sugary, high calories cookies from the supermarket. Go on, you know you want to!
High protein, low carb cinnamon stars, low fat vanilla croissants and delicious, healthy buttery cookies. Welcome to the Myprotein bakery!
---
Low Carb Cinnamon Stars
---
Start your festive season off with a little bit of spice! Replace the sugar with erythritol  to make them even more innocent!
---
---
Ingredients
---
? 3 Egg whites
? 125 g Ground almonds
? 50 g Impact Whey (Vanilla)
? 130 g of Erythritol
? 50 g Almond Butter
? 2 TSP Cinnamon
? 20 g Coconut flour
---
Method
---
1) Pre heat the oven to 180 degrees
2) Firstly sieve the Erythritol
3) Whisk the egg white with a pinch of salt. Blend in the Erythritol. Take out 3-4 tbsp. and put to one side.
4) Add almond butter to the remaining egg white.
5) Mix the ground almonds with whey, cinnamon and coconut flour. Then add in the egg whites and knead it into a dough texture.
6) Roll the dough between 2 sheets of greaseproof paper. With a cookie cutter (star shaped), cut out numerous stars and place on a tray lined with baking paper. Knead the remaining dough back together and roll out until all is used up.
7) Place the remaining egg white on the star.
8) Now place in the over for approx. 10-15 minutes until the surface begins to golden. When you take out the cookies they are still relatively soft. However they will harden when they cool off.
9) Consume as soon as possible- thank me later!
---
MACROS FOR COOKIES
Calories: 91         Protein: 6.3 g          Fat: 6.7 g          Carbs: 0.9 g               
---
Low Fat Vanilla Croissant
---
The Myprotein bakery is exceeding all expectations.  You don't need many ingredients to create these sugar-free vanilla croissants!
---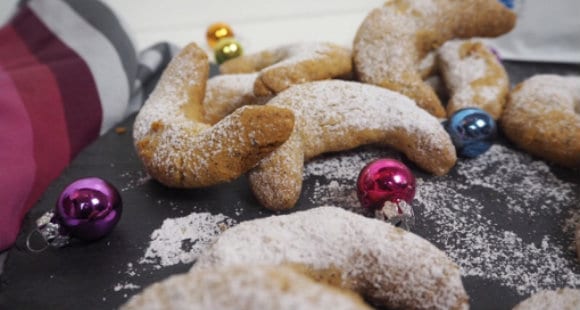 ---
Ingredients
---
? 300 g Buckwheat Flour
? 100 Ground Almonds
?250g Light Margarine
? 60 g of Erythritol, for a longer shelf life sugar
? 25 g sugar
? 50 g Impact Whey (Vanilla)
?Icing Sugar
?Cinnamon
---
1) First, preheat the oven to 175 degrees.
2) Mix all ingredients, apart from the icing sugar and cinnamon together. Form a dough like texture.
3) Now separate and roll the dough in to mini croissants (moon shape)
4) Bake the croissants for 20 minutes and let them cool down afterwards.
5) Finally, sprinkle with cinnamon and icing sugar.
6) Enjoy!
---
MACROS FOR CROISSANTS
Calories: 100         Protein: 4 g          Fat: 7 g          Carbs: 9 g               
---
Healthy Butter Cookies
---
The classic cookie. Not to be messed with!
---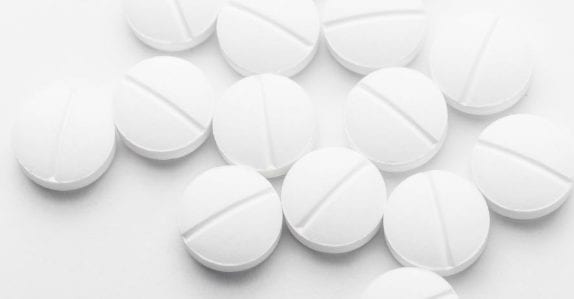 ---
Ingredients
---
? 200 g Chickpea Flour
? 100 g Wheat Flour
? 200 g Butter
? 100 g Xylitol
? 1 Egg
? ½ TSP Baking Powder
? Egg yolk + Decorations of your choice
---
1) Leave the eggs and butter in room temperature for 1 hour before starting.
2) reheat the oven to 180 ° C and line two baking trays with greaseproof paper
3) Mix together all the ingredients and knead into a dough.
4) Leave the dough to rest for 1 hour in the refrigerator.
5) Roll out the dough on a lightly floured work surface and cut out the cookies.
6) Place cookies on the baking sheet and sprinkle a thin layer of egg yolk.
7) Bake in the over for about 10 minutes in the oven until they are slightly brown.
8) Decorate in your own style and tuck in!
---
MACROS FOR COOKIES
Calories: 67         Protein: 2 g          Fat: 3.2 g          Carbs: 9 g               
---