Chocolate Protein Bars
If you're looking for a quick no bake protein bar recipe, feast your eyes on this chocolate protein bar recipe. These chocolate protein bars are super easy to make and the perfect source of protein and natural sugar before a workout.
Ingredients
Here's what you'll need:
100g of dried pitted dates
20g of cocoa powder
75g of Greek yogurt
4 scoops of Impact Whey chocolate protein powder
25g of hazel nuts
50g of puffed wheat
Method
Step One
In a food processor process 100g of dried dates until a stick dough is formed.
In a bowl combine 50g of puffed wheat with 4 scoops of chocolate nut impact whey protein.
Step Two
In a food processor process 25g of hazel nuts until the buts are finely ground and add to the dry protein powder mix.
Step Three
Mash the processed dates into the puffed wheat, protein powder mix. Add 100g of Greek yogurt and mix well.
Step Four
Line a baking tray with grease proof paper and add the chocolate mix into the tray. Press down the mix u with a fork or your finger tops and place in the freezer for 15 minutes.
Remove and slice into bars.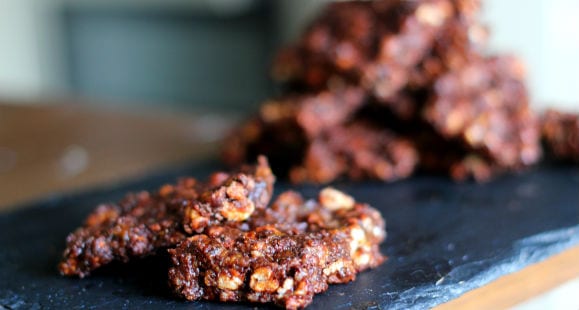 Store in the fridge.
Enjoy!
This recipes makes 12 bars.
Macronutrients
Calories per ball: 87 Kcals

Protein: 9.0g

Fat: 1.6g

Carbohydrates: 10.5g

Sugar: 6.2g