Our Organic Chia Seeds are packed with fibre and protein and only the best quality seeds are used – try this chia pudding recipe yourself and taste just how good they are!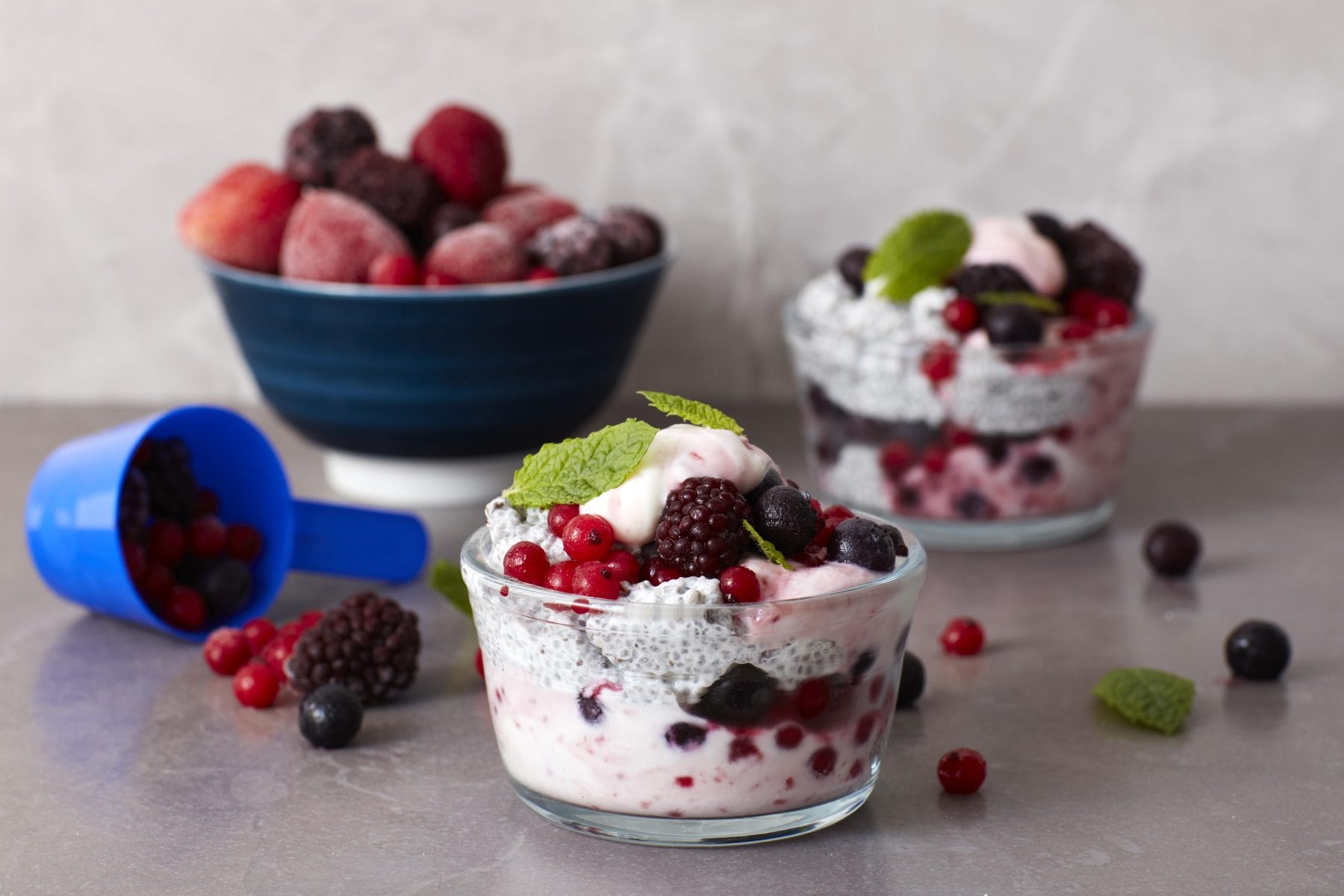 Makes: 2 glasses
Ingredients For Our Chia Pudding Recipe

Optional toppings:
Method
1. First, blend the frozen berries, acai berry powder and water until you get a smooth mixture, then pour into glasses and place in the freezer for 15 minutes.
2. Next, make the chia pudding. Place chia seeds, syrup and milk into a bowl and mix. Leave to sit for around 5 minutes, stirring occasionally to prevent lumps from forming.
3. Spoon chia pudding over the top of frozen berry mixture and freeze for 15 minutes.
4. Top with a little desiccated coconut and a couple of frozen berries to serve.
---
MACROS PER PUDDING
Calories: 345           Protein: 5g           Fat: 9g           Carbs: 8g
---
Enjoy this recipe? Check out more delicious fitness recipes and vegan recipes!