---
This barbecue maple lime chicken wing recipe will be your go-to cheat day treat this summer. With the perfect flavour combination of spicy and sweet with a zing of lime to round it off, there's no doubt you'll want to make these time and time again.
Don't worry – it's still high in protein!
---
 Serves: 3
---
Ingredients
---
? 3 cloves garlic (finely chopped)
? 4 tbsp. Maple Syrup
? 1 lime (zest and juice)
? 1 tbsp. Coconut Oil (melted)
? 1 tbsp. hot pepper sauce
? 2 tbsp. barbecue sauce
? 1kg chicken wings
---
Method
---
#1 Preheat oven to 180°C or 160°C for fan-assisted.
#2 In a bowl, mix together the garlic, maple syrup, lime zest and half the juice, coconut oil, pepper sauce and barbecue sauce.
#3 Coat the chicken wings and set aside to marinate for at least 30 minutes (for best taste, leave to marinade overnight).
#3 Once marinated, pick the wings out of the sauce and spread them out onto a baking tray (don't throw the sauce away!).
#4 Bake for 25 minutes, drain, then add the remaining marinade and bake for a further 20 minutes.
#5 Increase the temperature by 20°C, spoon the remaining marinade over the wings and bake for a further 15 minutes.
#6 Remove from the oven, squeeze the remaining lime juice over the wings and serve hot!
---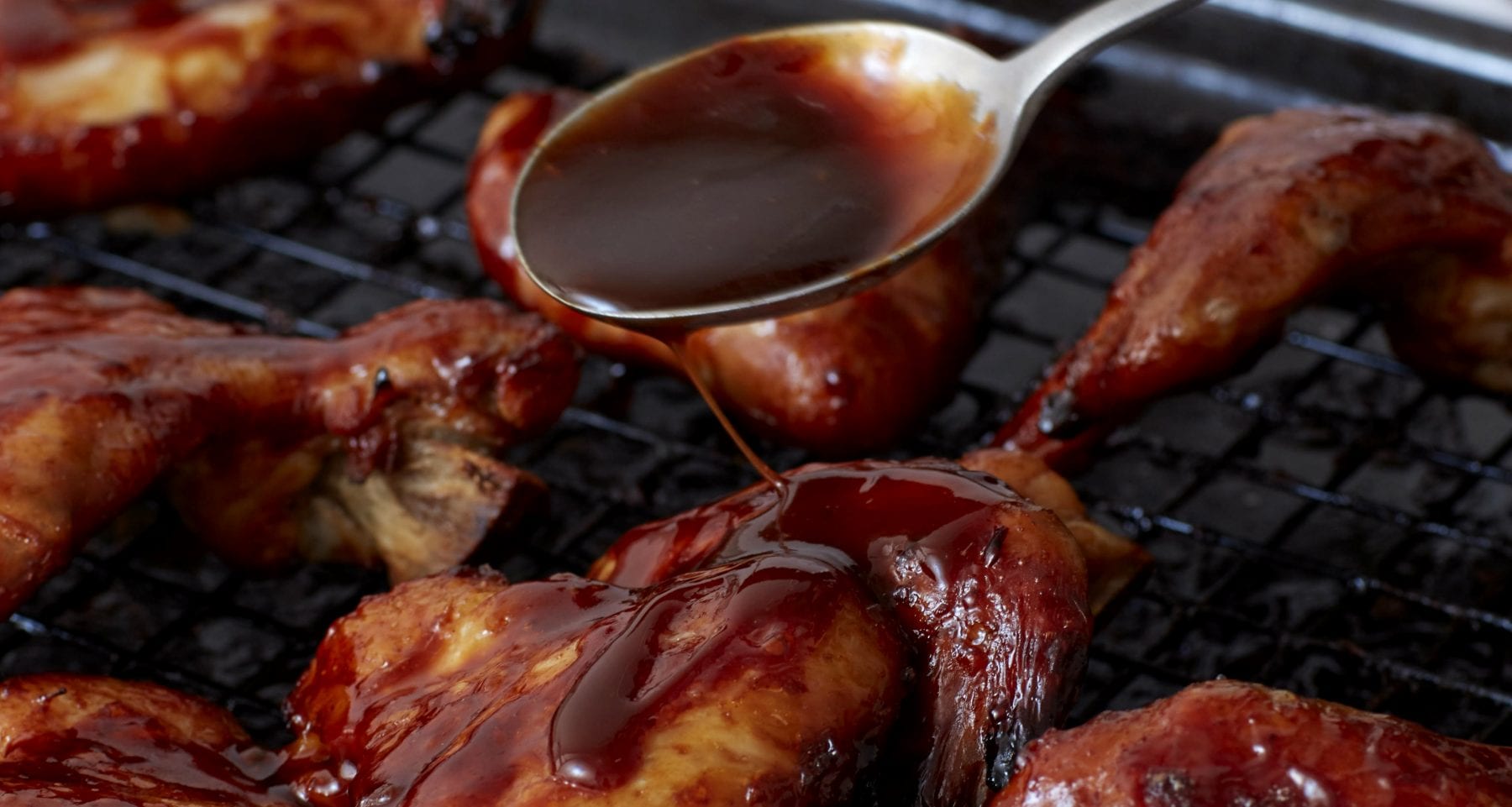 ---
MACROS PER PORTION
Calories: 501      Protein: 57g      Fat: 24g      Carbs: 16g
---
Check out more healthy recipes here!
---