---
You won't believe how easy it is to make this indulgent dessert. 
---
Light & soft, this 3-ingredient "cotton" cheesecake from @healthy_floflo is the perfect solution to sweet-tooth cravings. Cotton cheesecake, which is also sometimes known as Japanese cheesecake, gets its name from its cotton-like, fluffy texture — and trust us, every spoonful is a silky smooth delight.  
The main ingredient? Only one of the most exciting product launches of the year… our Myprotein x Hotel Chocolat Luxury Protein Slab. Rich-tasting and packed with 20g of protein, this has to be our most decadent protein treat yet.  
To create this delicious dessert Flo recommends placing the cheesecake into a tray of hot water before transferring to the oven, as this helps to cook it gently and evenly. The results are definitely something special. 
Serves 4
Ingredients
100 g light cream cheese
3 eggs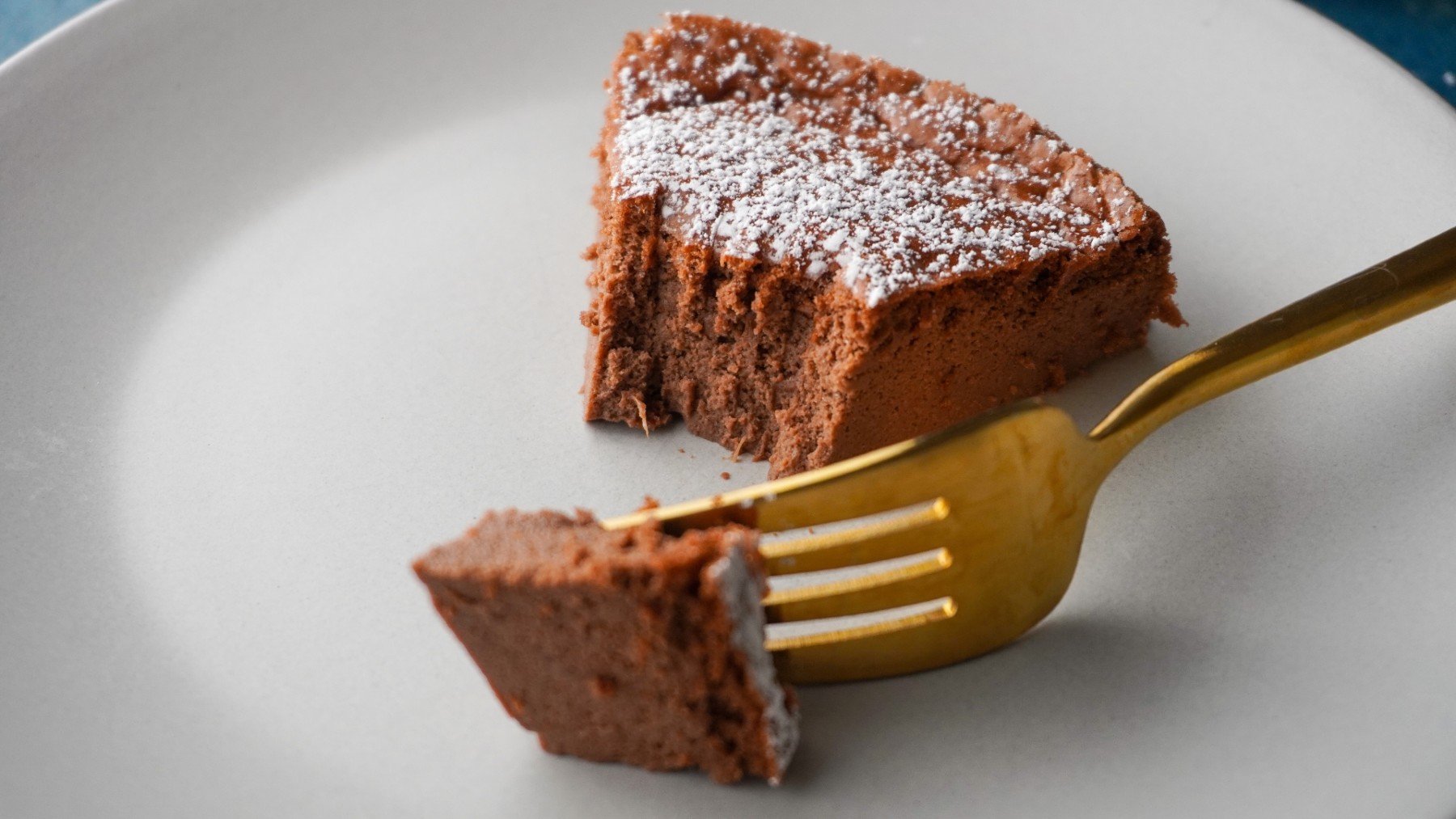 Method
Preheat oven to 150°C. 

First, break up the chocolate and melt in a bowl over a pan of boiling water. Add the cream cheese to the melted chocolate and mix well to combine.  

Next, separate the eggs into whites and yolks. Add the yolks to the chocolate mixture and stir until smooth.  

Whip the egg whites until firm, then add to the chocolate mixture – just a few spoonfuls at a time. Mix with gentle movements from bottom to top until combined. 

Pour the mixture into a tin (Flo used a 16cm cake tin) and then place this into a tray of hot water. Make sure that the tray of hot water is only filled a couple of inches so that there's no chance of the water spilling into the cheesecake mixture.

Bake for 20 minutes, then turn the oven off and leave for another 15 minutes. Once ready, remove the cheesecake and leave it to cool before dusting with icing sugar.