If you're making a transition to a vegan diet, there are food groups you'll choose to avoid like meat and other animal products. While there are plenty of delicious vegan substitutes out there, if you're vegan with a nut allergy, it might seem like a bit of a minefield. Nut milk? Nope. Nut flours? Obviously not. Vegan cheese? Some, but not all. But don't let that dishearten you – once you figure out exactly what works for your diet, you won't feel like you're restricted at all!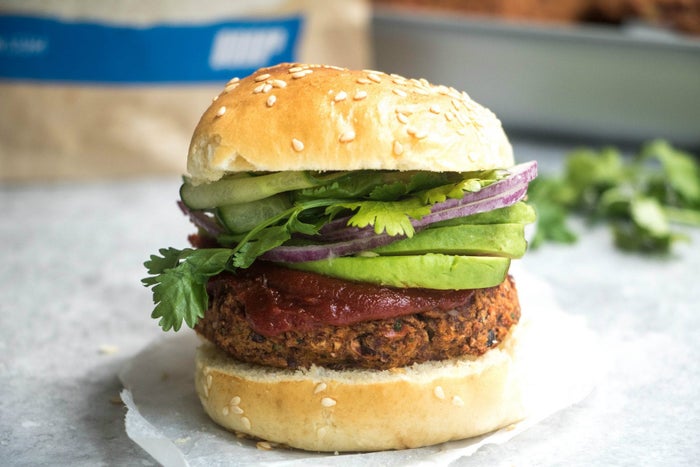 An estimated 1 million Brits are now full-time vegans, and that figure is predicted to increase rapidly over the next few years. With 1-10% of people affected by a food allergy, there's a large group of people that need a nut-free vegan diet. The good news is, it's completely possible to embrace a vegan diet if you're allergic to nuts and be happy and healthy.
Remember, it's super-important to always read labels before you eat anything if you're vegan with a nut allergy, checking for any nut-based ingredients or cross-contamination, and always consult your doctor if you're not sure which foods you're allergic to.
You'll find lots of useful information in this article that you'll need to help you along your journey if you're going vegan and you have a nut allergy. Keep scrolling to find out everything you need to know!
The Difference Between Peanut & Tree Nut Allergies
Many people think peanuts are in the same family as other nuts, but they're actually part of the legume family (with things like beans, peas and lentils). This means that people that are allergic to peanuts aren't necessarily allergic to other nuts or even other legumes, but it's still relatively common to be allergic to both peanuts and other nuts. Lots of people that are allergic to peanuts are also allergic to sesame seeds, too.
Tree nuts are a different family of nuts that are hard-shelled, and include Brazil nuts, cashew nuts, hazelnuts, pecans, macadamia nuts, walnuts, pistachios, pine nuts, and almonds, among more.
People with nut allergies often ask if they should avoid anything that has 'nut' in the name, like coconuts, pine nuts and nutmeg – whereas in reality, they may not have a reaction to these foods. It's important to understand which nuts you're allergic to, as you may not have to cut them all out of your diet. If you're not sure, be sure to see your doctor for a test.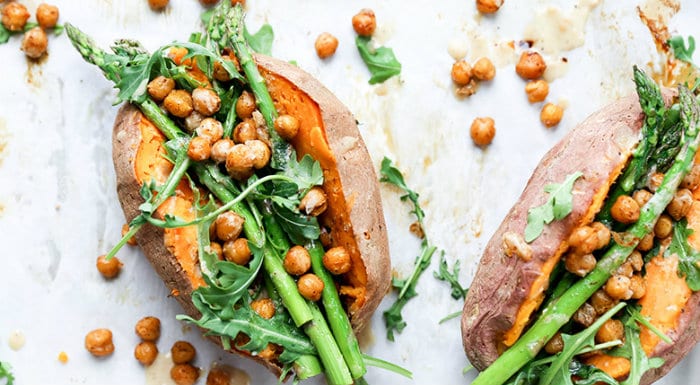 Nutrients In Nuts & Where Else To Find Them
Peanuts and tree nuts are a great source of fatty acids and protein, which are especially important if you're on a vegan diet as you won't get those from animal products. But if you have to avoid peanuts or tree nuts, there are plenty of other plant-based sources to explore.
Fats
Nuts are a good source of monounsaturated fatty acids, which are considered to be good for heart health. There are plenty of nut-free vegan sources of monounsaturated fats like nutrient-packed seeds, high-fat fruits like avocados and olives, and certain cooking and salad oils.
Nut-free vegan sources of monounsaturated fatty acids include:
Olives and olive oil
Avocados
Sunflower oil
Canola oil
Seeds like flax, chia, pumpkin and sunflower seeds
You can make all sorts of delicious recipes using these heart-healthy ingredients, like sesame seed tahini spread, sunflower butter, chia puddings and even your own homemade vegan cheeses!
Be sure that you're not also allergic to any of the above by consulting your doctor first, and double-check the nutrition labels to ensure there aren't any unexpected nutty ingredients, or cross-contaminations if your allergy is sensitive.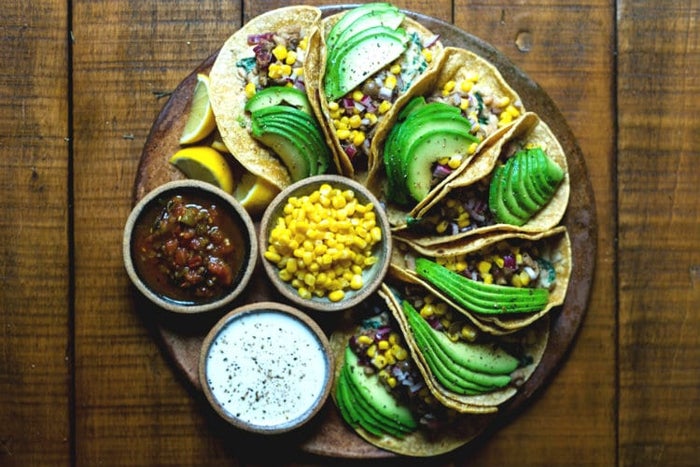 Protein
Nuts are brimming with protein, which is important while embracing a vegan diet as you'll be excluding animal products.
The great news is that there are lots of nut-free sources of plant-based protein, including:
Tofu
Seeds like flax, chia, pumpkin and sunflower seeds
Legumes like chickpeas, beans, lentils, and peas
Tempeh
Seitan
Textured vegetable protein
Nut-free vegan burgers and sausages
You can make a whole host of delicious meals with these protein-packed ingredients, like plant-powered burritos, tasty stir-fries, mouth-watering vegan burgers and more!
Be sure that you're not also allergic to any of the above by consulting your doctor first, and double-check the nutrition labels to ensure there aren't any unexpected nutty ingredients, or cross-contaminations if your allergy is sensitive.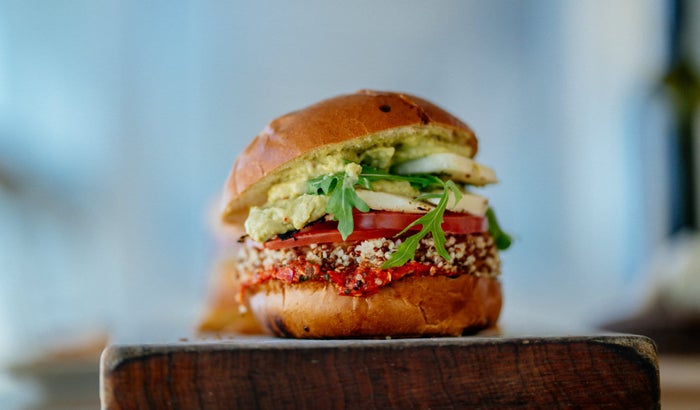 Quick & Easy Food Substitutions
Being vegan with a nut allergy can seem like a challenge at first as lots of dairy substitutes are made with nuts. But there are plenty of tasty alternatives out there to enjoy, and once you get familiar with them, you won't even feel like you're missing out.
Nut-Free Vegan Flours
Nut-based flours like almond flour and hazelnut meal are becoming more and more popular, especially as more people are finding they're intolerant to gluten. If you're allergic to these types of nuts, don't worry, as there are plenty of nutritious, nut-free flours available!
Teff flour, native to Ethiopia, is packed with protein and low in saturated fat, sugar and salt – and, ironically, has a mild, nutty flavour. It's good for pancakes and baked goods that don't need a lot of rise, like crackers or flatbreads.
Unrelated to wheat, buckwheat flour is great for baking with and also has a slight nutty flavour, despite being nut-free!
Nut-Free Vegan Milks
One of the most common nut-based dairy substitutes are milks, like almond, cashew and hazelnut milks. Luckily, a huge variety of dairy-free milks are becoming much more widely available.
Unless you're allergic to these ingredients, for a nut-free vegan milk alternative, try:
Coconut milk
Soy milk
Oat milk
Rice milk
Hemp milk
Flax milk
Nut-Free Vegan Cheeses
In a similar way to dairy-free milk, dairy-free cheeses are sometimes made using nuts, but there are still lots of tasty nut-free options to take your pick from. Try tapioca or coconut oil-based dairy-free cheeses if you're vegan with a nut allergy, and remember to always check the label for any hidden nutty ingredients.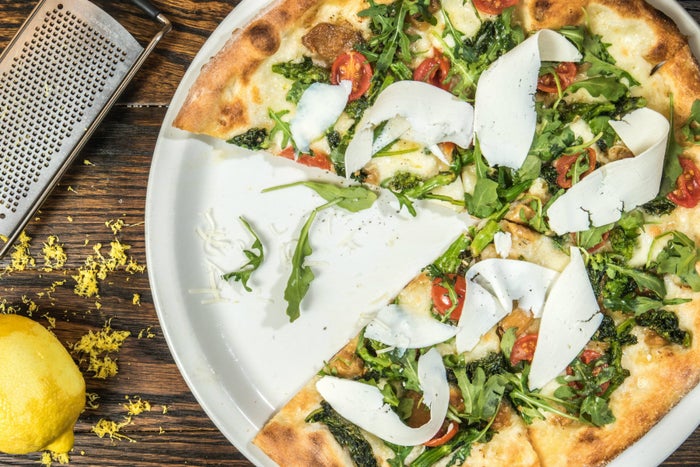 Nut-Free Vegan
Spreads
Nut butters: If you're allergic to these types of nuts, steer clear of nut-based spreads like peanut, almond, cashew and hazelnut butter. You can easily make your own nut-free butter spreads like sunflower butter with a blender and a spare 10 minutes!
Pesto: While it might be difficult to find a pesto without dairy or nuts (it typically contains parmesan cheese and pine nuts), you can easily make your own with a few simple ingredients. This nut-free, dairy-free vegan pesto is super easy to make and tastes much better than the shop-bought stuff.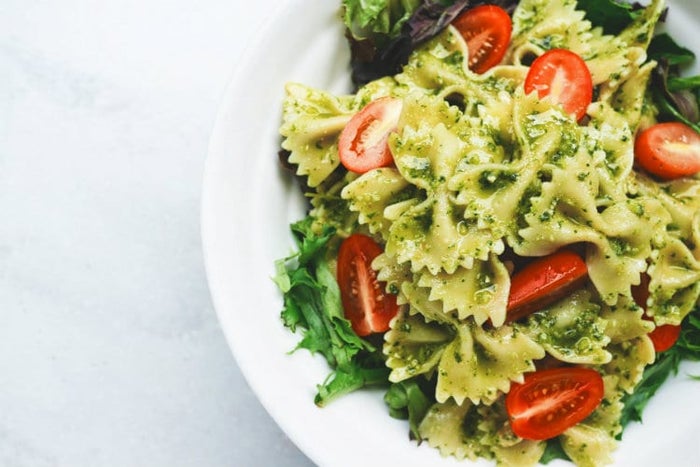 Simply blend the following ingredients together, scraping down the sides of the blender as needed:
Ingredients (makes 1 jar):
60g basil leaves (2 good handfuls)
100g hemp seeds
3 tbsp. nutritional yeast
2 cloves garlic
1/2 tsp. salt
200ml olive oil
1/2 lemon (juice)
Enjoy this article about being vegan with a nut allergy?
READ THIS NEXT:
Our articles should be used for informational and educational purposes only and are not intended to be taken as medical advice. If you're concerned, consult a health professional before taking dietary supplements or introducing any major changes to your diet.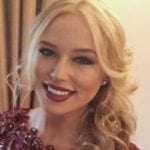 Jennifer Blow has a Bachelor's of Science in Nutritional Science and a Master's of Science by Research in Nutrition, and now specialises in the use of sports supplements for health and fitness, underpinned by evidence-based research.
Jennifer has been quoted or mentioned as a nutritionist in major online publications including Vogue, Elle, and Grazia, for her expertise in nutritional science for exercise and healthy living.
Her experience spans from working with the NHS on dietary intervention trials, to specific scientific research into omega-3 fatty acid supplementation and also the effect of fast foods on health, which she has presented at the annual Nutrition Society Conference. Jennifer is involved in many continuing professional development events to ensure her practise remains at the highest level. Find out more about Jennifer's experience here.
In her spare time, Jennifer loves hill walking and cycling, and in her posts you'll see that she loves proving healthy eating doesn't mean a lifetime of hunger.