We've got so many amazing workout wear collections for you to choose from that it might be a little hard to know where to start – whether you're just getting into training, or a well-known face amongst the weights. So, we thought who better to give you an insight into Myprotein gym kit essentials than our very own staff – they have the privilege of being familiar with our staple performance pieces and are kept up-to-date with our latest launches. We caught up with a few of them to share their favourites with you.
Axel Falempin
Axel is a Marketing Executive at Myprotein, and has been with us for two and a half years. He plays American Football with the Manchester Titans in the Premier League, and has also been competing in bodybuilding for two years. He trains seven days a week – five days at the gym and two lots of football training.
What's in your gym bag?
I keep it simple, I always have a Myp top and bottoms in my bag that can vary depending on the session. Usually, The Original Stringer Vest and Superlite Joggers when working upper body, and a Seamless T-Shirt and Tru-Fit Zip Sweatshorts when doing legs.
As an American football player, the Charge Compression Tights are also a must to fight Manchester's temperatures in winter!
Any accessories?
For accessories, a Myprotein Shaker and PowerTower are essential to carry the fuel I need before, during, and after training. I also always have some lifting grips and belt in case I need to do some heavy lifts while working on strength.
What would you never be without?
I always go with a towel in my bag and a pair of football gloves – as I never know if I'll find a teammate wanting to work on their throwing/catching skills after training.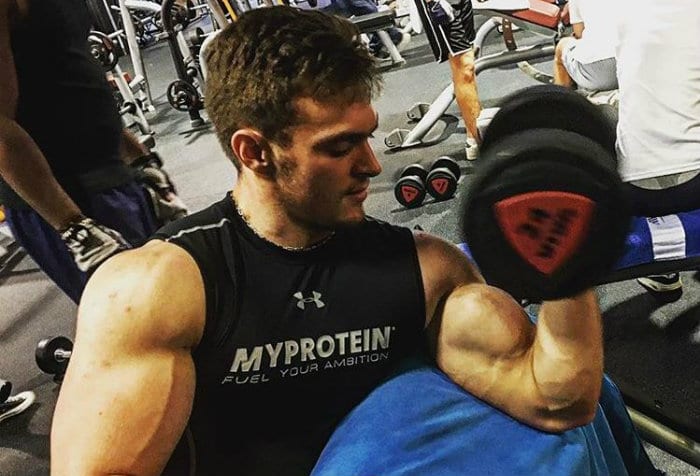 Ellyjamie Stringer
Ellyjamie's been our Australian Country Manager since November 2017. She's always been sporty but started training with weights when she was in her final year at the University of Loughborough, where she studied Sports and Exercise Science. After doing her dissertation on sports nutrition, she took a far greater interest in health and fitness, and took a personal training course – she's now a qualified Level 3 PT and a Level 2 fitness instructor.
What's in your gym bag?
My favourite/most frequent outfit in there is the clay red Beat Leggings and matching Sports Bra. They say orange and red don't go (most probably right), but as a ginger, I find it hard to resist the combo. I'll run to the gym in my black Tru-Fit Zip-Up Hoodie.
Any accessories?
I frequently wear the Myprotein Women's Classic Slimmer Belt and also carry with me a Smartshake™ Shaker Slim – with 1 scoop of Impact Whey Protein and BCAA tablets in the bottom storage compartment.
When I do my stretching sessions I'll take my Myprotein 13″ Pro Muscle Roller with me too.
What would you never be without?
Wireless earphones and my shaker with BCAAs in the bottom storage compartment.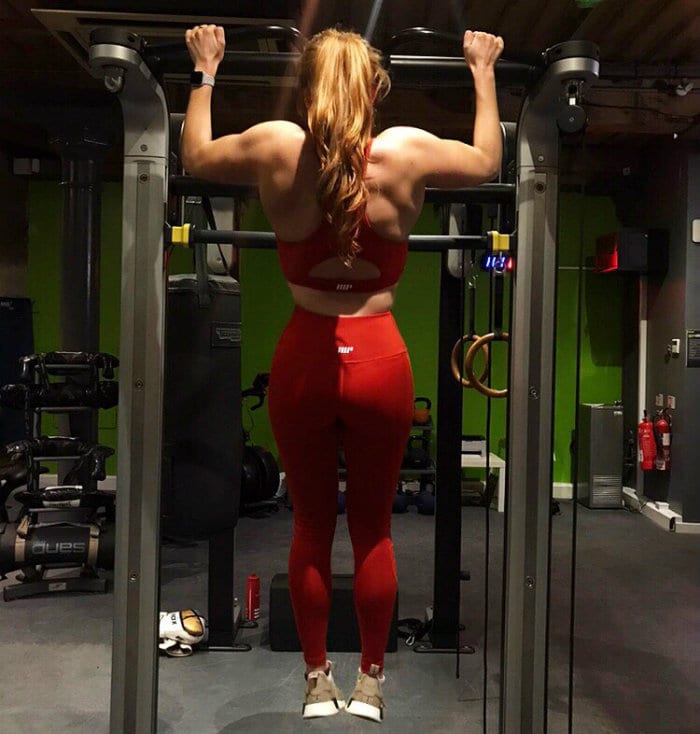 Mattia Balasini
Mattia's from Milan, Italy and started at Myprotein nearly two years ago as an International Account Manager. He was interested in sport from a young age – especially swimming, basketball, football, and kickboxing. He started bodybuilding when he was 22, and in the last couple of years, he's begun to seriously compete. He's won 3rd place in the Italian Final Championship in the Men's Physique Category, and last year changed category to do Classic Bodybuilding in which he also came 3rd place.
Mattia has big hopes for this year as he'll be taking part in the qualifications for the Arnold Classic Spain and the Italian Championship – with the aim to finish in the top 6, and go to Thailand in July to represent his country in the World Championship.
What's in your gym bag?
A Longline Stringer Vest and a Tru-Fit Zip-Up Hoodie.
Any accessories?
I have a shaker and a Gallon Hydrator.
What would you never be without?
I'll always have my lifting belt, wrist wraps and a towel.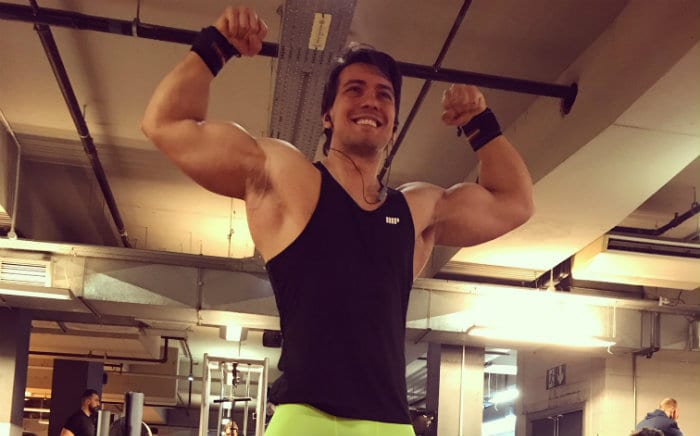 Emily Moore
Emily's a Creative Artworker and has been with us for nine months. She tries to train at least five times a week, doing a mixture of weight lifting (push, pull, legs) and cardio (LISS/HIIT) to shred the fat before summer and keep her heart healthy. Recently, she's also been really enjoying swimming too, and even attempts 'mini' triathlons to challenge herself – starting with a spin class.
What's in your gym bag?
The Shape Seamless Crop Tops and a Heartbeat Sports Bra.
Any accessories?
I have a cupboard full of shakers and a couple in my car – I take them everywhere! I also have the green resistance band which is great for practicing pull-ups.
What would you never be without?
Hair bobbles – I can't train unless my hair is tied back and out of my face! Or wireless headphones, I don't enjoy my workout as much if I forget them.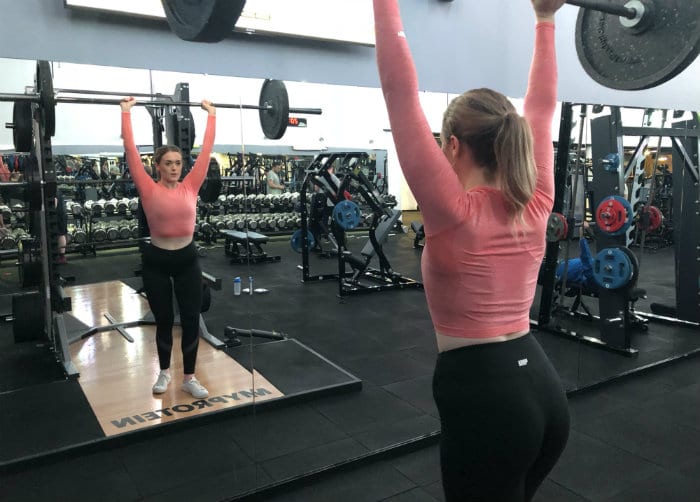 Scott Taylor
Scott's been at Myprotein for five years and is our Head of New Business, B2B. He trains five times a week – one muscle group per session, and tries to do around two hours of cardio a week as well. He also plays 5-aside football at least once a week. Scott's currently in the bulking phase with a target weight of 15.5 stone, but when May comes he'll switch up his training to do a 6-8 week shred.
What's in your gym bag?
The Performance Raglan Sleeve T-shirt in green.
Any accessories?
I'll pack hand wraps, lifting belt, dipping belt, chalk, and a shaker.
What would you never be without?
Extra white bubble mint chewing gum!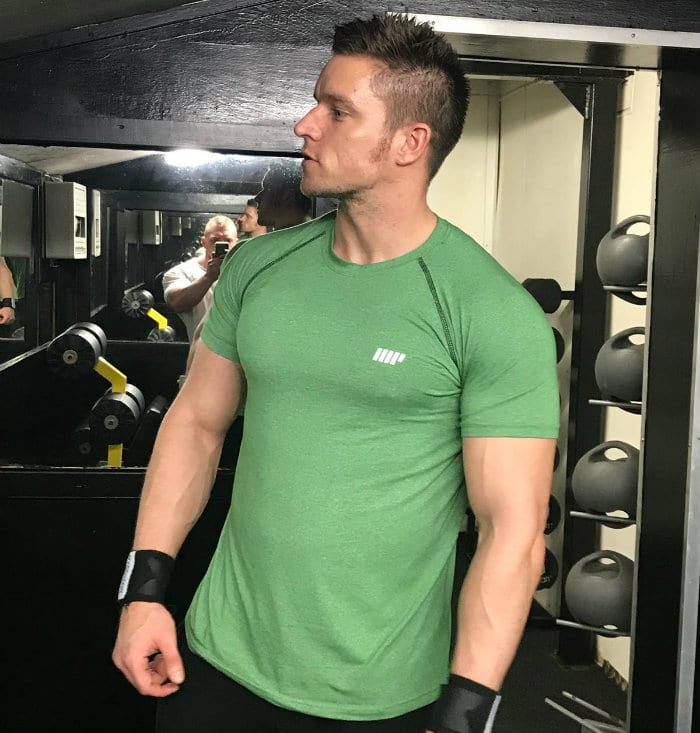 Sam McGowan
Sam's currently our Social Media Manager and has been at Myprotein since July 2017. She trains around 4-5 times a week, lifting weights – she really loves working on strength so doesn't go light, and deadlifts are her favourite. She also used to compete in high-level gymnastics and has recently been reliving her childhood by giving that another go.
What's in your gym bag?
I have a lot of options, but I absolutely love the Seamless Leggings – I've got the navy and marble green. The green are my favourites though, such a nice colour and wicked for training (even squats and deadlifts).
I also have most of the Myp vest tops, the black Pro-Tech Hoodie which is perfect for staying warm whilst you're warming up, and finally the classic Tru-Fit Hoodie, which is bang on for when you've finished a session and want to be comfy.
Any accessories?
The shaker is the only one for me – simple yet effective. Pre-workout before training, water during, then give it a rinse and whack in a protein shake post-workout… super essential.
What would you never be without?
If I ever forget my hair bobble and/or headphones, there is no point stepping foot in the gym.
Music for me is motivation and a must to keep focused, and anyone who trains with their hair down isn't training hard enough!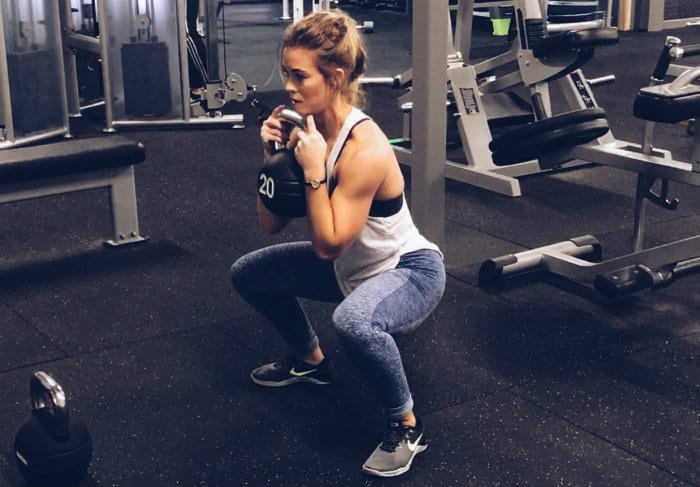 Gareth Gray
Gareth's our Head of New Product Development for the US and has been at Myprotein for two years. He used to play rugby and football, but now focuses on weight training, which he does 5-6 times a week in the mornings before work.
What's in your gym bag?
Pretty much everything I wear in the gym is Myp. My go-to outfit is the lightweight Form Joggers with a variation of a Seamless top – I have the T-Shirt, ¼ Zip-Top, and Long-Sleeve T-Shirt – or just a Dry-Tech T-Shirt. Then I have the Form Hoodie as a lightweight outer layer.
Any accessories?
Accessory wise I have chalk, wrist straps, hand wraps, the Stainless Steel Shaker, MixMaster, and a small shaker.
What would you never be without?
Hair dryer, hair brush, shower gel, hair spray, deodorant, and aftershave are the essential ones. Probably too much?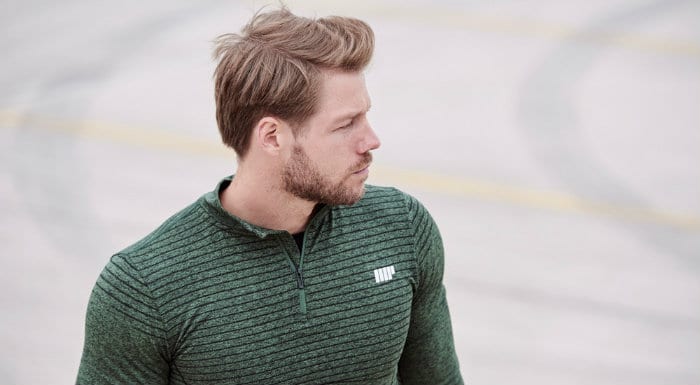 Victoria Decalmer
Victoria's been at Myprotein for seven months doing SEO for our US site – which involves helping our site to perform organically on search engines. She does a mixture of training that includes cardio, free weights, yoga, and occasionally pole fit. She tries to train 4-5 times a week for about an 1hr – 1hr 45mins each time.
What's in your gym bag?
I always wear the Classic Heartbeat Full-Length Leggings, Seamless Long Sleeve T-Shirt and Seamless Sports Bra. They're the most comfortable gym clothes I've ever worn and I feel good in them.
Any accessories?
I carry my shakers (full size and mini pink one) everywhere with me!
What would you never be without?
I couldn't go to the gym without my Bose wireless headphones – they're soundproof, so drown out the grunts from guys lifting weights haha.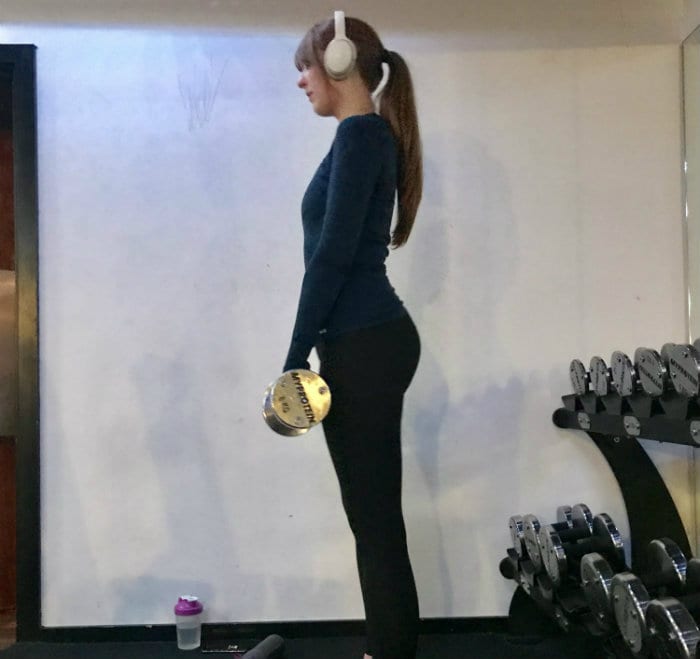 Jerome Guisset
Jerome joined Myprotein in November as an Ambassador Manager. He tries to train 2-3 times a week – once in the gym and the rest outdoors. In the gym, he does a lot of core work and stretching to look after his body, as it's not in the best shape after 15 years playing professional Rugby League! He loves golf too and tries to play as much as he can, especially now that Spring has started.
What's in your gym bag?
A pair of Myp shorts, a Dry-Tech Tank and The Original T-Shirt. I find our clothing really comfy to wear outside of the gym though too, so you'll often catch me in a Form Hoodie.
Any accessories?
Resistance bands, ½ Gallon Hydrator, and a shaker.
What would you never be without?
A massage ball (which is a baseball I have kept from my Rugby League playing days!) to loosen up any tight muscles I have pre- or post-workout.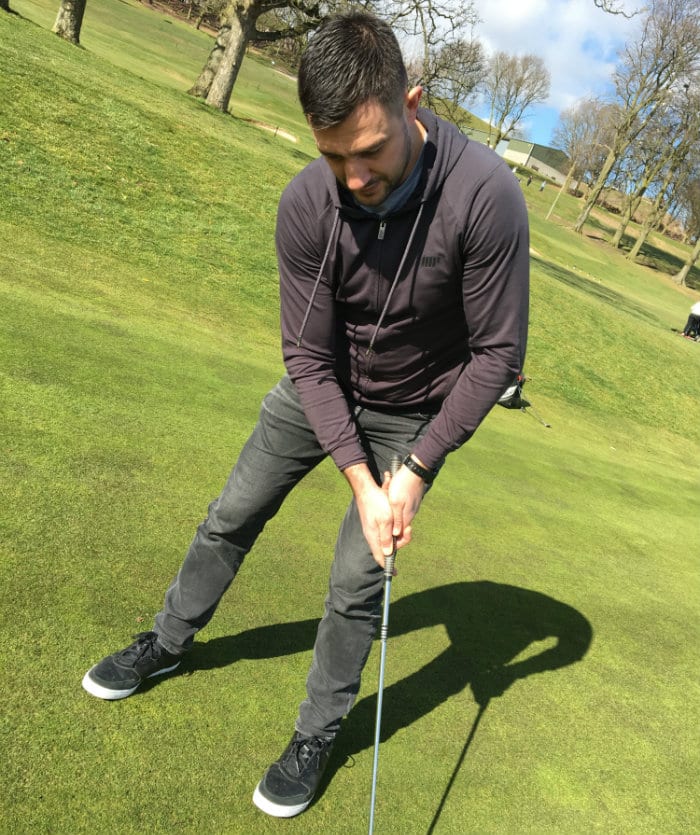 Feeling inspired by some of our super-active staff? Maybe it's time to find your own clothing favourites – so that you can tackle your next workout with the confidence that you not only look the part, but can perform at your best.
Want to know more about our new-in Spring clothing collections? Read these articles on our men's and women's latest launches.